'Lion King' to Play Vegas
December 6, 2008 - 10:00 pm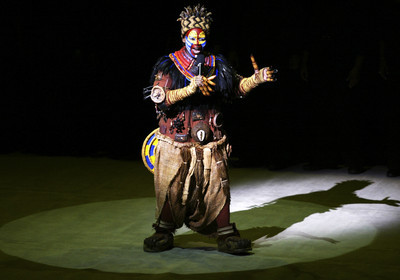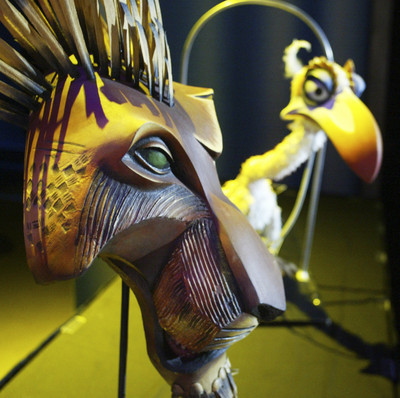 "The Lion King" will roar for a full two hours and 20 minutes, including a 15-minute intermission, when it opens at the Mandalay Bay Theatre on May 3.
The Tony-winning musical, adapted for the stage by Julie Taymor, will duplicate its Broadway parent in every way, organizers announced Friday at a press conference in which Broadway cast members sang four tunes.
"As you know, other people have reinvented their shows for Las Vegas," said Disney Theatrical Productions President Thomas Schumacher. "But for Julie and I, it was so important to be able to wait until we could do the full version."
Many recent Broadway-to-Vegas productions — including "The Producers," "Monty Python's Spamalot" and "The Phantom of the Opera" — were presented as 90-minute abridgements. (In one case, even the name changed, to "Phantom — The Las Vegas Spectacular.")
The accepted wisdom is that Las Vegas crowds lack the attention span of their New York counterparts, and that hotels want to minimize diversions from their gaming floors. Another issue is the Actors Equity Union contract, which allows producers to do 10 shows at 90 minutes for the same price as eight longer ones each week.
The Las Vegas "Lion King" is the second permanent production in the United States, which means audiences will see all the original bells and whistles.
"Tours move in, they move out," Schumacher said. "You can't do every trick of 'The Lion King.' But here, when the grass begins to sing, you're actually going to see the grass in the ground, and as the grass grows out of the ground, the full ensemble rises up out of the floor."
Executives would not reveal the production's cost.
"The Lion King" marks Disney's first Las Vegas foray. There were talks to bring it to Mandalay Bay — and other Strip venues — as early as 2000. However, Schumacher said, those talks stalled because of attempts to shorten and reinvent the show.
The deal was sealed in August, just as the recession began to worsen.
"We're not really nervous about that," said Scott Voeller, Mandalay Bay vice president of marketing. "It's not really a new show. This will be its 11th year on Broadway. It's been a top-five seller every year in the last 10 years, seen by 50 million people.
"It's a known product."
"The Lion King" replaces the ABBA musical "Mamma Mia!" which moved into the Mandalay Bay Theatre in 2003 and closes Jan. 4.
Tickets for "The Lion King" will cost $53, $86, $113.50 and $168.50, including tax and service fee. There may be discounts for locals, Voeller said, "but not to start with."
Tickets will go on sale in February.
"The Lion King" will play 8 p.m. Mondays-Thursdays, and 4 and 8 p.m. Saturdays and Sundays. Preview performances run April 22-May 1.
Contact reporter Corey Levitan at clevitan@reviewjournal.com or 702-383-0456.
ON THE WEB
View the slideshow