Locals speculate on Hilton's future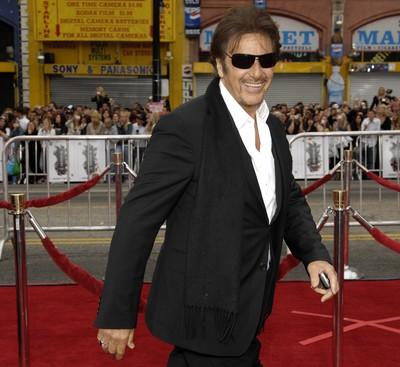 Where does Paris Hilton go from here, after the ultimate humiliation of being jailed and suffering an image-shattering emotional unraveling?
Is the party finally over, or will she cash in even more, especially in Las Vegas, one of her favorite party stops?
The questions got a mixed response from a half-dozen insiders, ranging from local public relations experts to a major nightclub operator and a veteran celebrity reporter.
All agreed to discuss Hilton as long as they were granted anonymity.
"She's the Teflon princess," said the reporter, who works the Hollywood beat.
"When her X-rated video came out, we were all writing it was the end of Paris. It was just the beginning." The national media frenzy over Hilton's jail saga "is just another feather in her cap; she'll capitalize on it."
Three well-known Las Vegas public relations pros said Hilton will need some help in repairing a badly damaged image.
"She's still going to find people who will throw money at her," said one, who, if hired by Hilton, said she would suggest the hotel heiress "do something good with that money, like contribute it to Mothers Against Drunk Driving or other causes like that."
It's going to take a massive PR campaign, she added. "Her crowd is the MTV crowd, and she was roundly booed there (last week)."
Images of a sobbing Hilton will help make her "more human and sympathetic," another PR veteran said. "People will now be able to relate to her, and that will make her more marketable."
A third PR executive said Hilton's undisclosed medical condition raised questions about whether she truly was suffering from mental health issues or drug withdrawal or was trying to manipulate an early release.
She added: "It certainly takes away from Paris' image as a cool-minded heiress who is in control. She may regain some of her popularity, but I just don't see the product endorsements and market association with her name returning to her pre-prison level."
A nightclub co-owner said the scandal will only boost Hilton's celebrity, which, according to an insider, netted her $7 million last year, mostly in public appearances.
"She knows how to take this type of negative publicity and tough luck and turn it into a great media opportunity," the club owner said. "If anything this is only going to add to her hype machine. You're not going to see a different Paris after this."
THE SCENE AND HEARD
There was a lot of hushed chatter at "Ocean's Thirteen" premiere parties at the CineVegas film festival last week over Al Pacino's portrayal of contemptible casino owner Willy Bank. The screenwriters went to great lengths to portray Bank as a megalomaniacal tyrant given to temperamental outbursts and an obsession with five-star status for his hotel, which he named after himself. Hmmm, that narrows it down.
SIGHTINGS
Chef Wolfgang Puck, enjoying his bachelor party Saturday with brother Klaus Puck, Tom Kaplan, David Robins, Lee Hefter, Joe Essa and Carl Schuster. The group made stops at Puck's Trattoria del Lupo in Mandalay Bay, Spago in Forum Shops and Wing Lei in Wynn Las Vegas. …
Jewel and Los Angeles gossip blogger Mario Lavandeira, better known as Perez Hilton, at one table Saturday at Social House in Treasure Island and Wilmer Valderrama at another. … At Pure in Caesars Palace on Saturday: Jewel, Valderrama, and boxing champion Floyd Mayweather Jr. … At the Palms on Saturday: Andre Agassi, at the N9ne Steakhouse bar with friends and Keyshawn Johnson at a table. Boston Celtics star Paul Pierce and actor Corey Feldman, at Moon nightclub and Playboy Lounge. … Former NBA star Karl Malone, at Joe's Seafood, Prime Steak & Stone Crab on Saturday in Forum Shops at Caesars. … John Mayer, arriving about 2:30 a.m.Thursday night at Tao in The Venetian, with guy friends. … World Series of Poker star Scott Nguyen, hanging out with his sister's bachelorette party Saturday at Lucky Strike Lanes in the Rio.
THE PUNCH LINE
"Suffering from insomnia because she's not used to sleeping in the same bed every night." — From David Letterman's Top Ten Signs Paris Hilton Isn't Doing Well in Prison
Norm Clarke can be reached at 383-0244 or norm@reviewjournal.com. Find additional sightings and more online at www.normclarke.com.
NORM CLARKEMORE COLUMNS