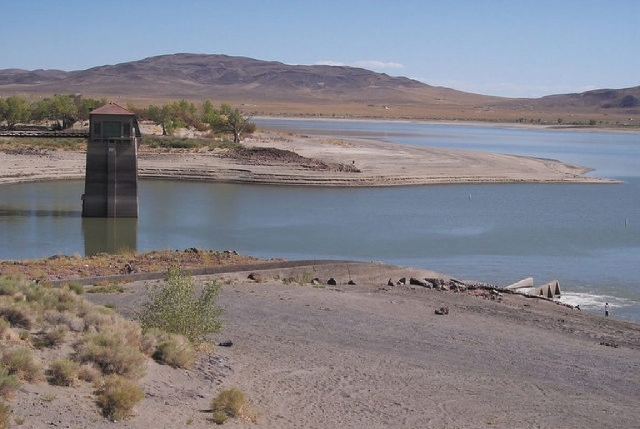 CARSON CITY, Nev. — Boating at Lahontan Reservoir is getting tricky and risky.
The Nevada Division of State Parks announces that both launch ramps at the state recreation area near Fallon are closed because of low water levels.
The agency on Monday issued a warning that while beach launching is still available, boaters do so at their own risk.
Officials say the decreasing water levels are exposing new rock and sand bar hazards, and that caution is advised for boats traveling at high speeds or pulling skiers.
The reservoir is open for camping, swimming, canoeing and fishing.