Malone ready, but prison system not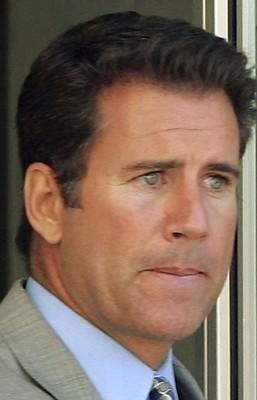 Former Clark County Commissioner Lance Malone was prepared to start his prison sentence Monday except for one problem — he didn't know where to go.
Because of computer glitches at the Federal Bureau of Parole, Malone was not designated to a federal prison camp, probation officer Felipe Ortiz said. Ortiz said an additional two weeks were required to determine where Malone will serve his six-year term.
U.S. District judge Larry Hicks delayed Malone's surrender deadline until May 9.
The process typically takes about 60 days. Malone was sentenced on Feb. 14. Malone asked to serve his time at a federal prison camp in Lompoc, Calif.
Malone pleaded guilty in September to one count of conspiracy under the Racketeer Influenced and Corrupt Organization act, a charge that stemmed from paying Clark County commissioners cash bribes on behalf of strip club owner Michael Galardi.
Unlike his co-defendants in the case, Malone agreed to start his sentence as soon as the Bureau of Parole designated him to a prison.
Former commissioners Mary Kincaid-Chauncey and Dario Herrera were found guilty of accepting bribes from Malone and Galardi in May. They were sentenced in August but were given until January to turn themselves in.
Galardi, who pleaded guilty in 2003 and was sentenced to 30 months in prison, must turn himself in by June 22. Former Clark County Commissioner Erin Kenny, who pleaded guilty and cooperated with the government, is scheduled to be sentenced on June 6.
Malone has appealed the sentence levied by Hicks to the 9th U.S. Circuit Court of Appeals. It was the harshest term handed out in the political corruption case.
Hicks combined the amounts of money that Malone, Galardi's bagman, paid and his earnings from Galardi to reach the figure of $550,000.
Malone's attorney, Dominic Gentile, argued that Hicks should have deducted from the final figure the $200,000 Malone received as Galardi's employee.
Hicks refused but said even if he did, he still would have departed upward from the sentencing guidelines to put Malone away for six years.
Hicks blasted Malone for corrupting elected officials vying for higher office. At the time of the scheme, Herrera was running for Congress, and Kenny was aiming to be the state's next lieutenant governor.
POLITICAL CORRUPTIONGalardi InvestigationNews Archive