Maloof not buying scandal theories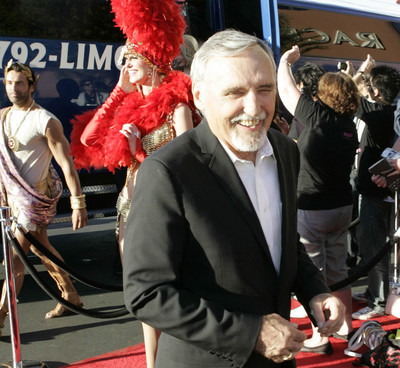 The Maloof family is backing NBA commissioner David Stern as the league attempts to weather a widening officiating scandal.
Joe Maloof, during an interview Thursday with Dave Cokin and Steve Cofield on KWWN-AM, 1100, said he's not buying a conspiracy theory.
Stern has been besieged since attorneys for convicted former referee Tim Donaghy alleged in a pre-sentencing letter that other NBA officials manipulated playoff games, including a win by the Maloofs' Sacramento Kings over the Los Angeles Lakers in 2002.
Donaghy is claiming the officiating crew was pressured by the NBA to fix games.
Maloof said he's never been "suspicious" about the outcome. The Lakers wound up winning Game 7.
"I don't think it's associated with any kind of conspiracy," he said.
"It was probably the worst officiated game I've seen," Maloof said, "but we've never said anything, never whined. It's not our style."
The officiating team "just had a very, very, very bad day at the office," added Maloof, who was in town for the inaugural release from Maloof Music, their band Rev Theory's sophomore album "Light It Up."
He agrees with Stern that an independent investigation is not necessary.
Asked if the NBA has instituted a gag order, Maloof said, "I have never had the league call me and tell me not to comment on any issue."
DUBAI ONE-UPMANSHIP
A larger version of the Bellagio's dancing fountains lake will soon complement the world's tallest building — the Burj Dubai — at more than 2,000 feet.
The Burj Dubai Lake will be 25 percent larger than the Bellagio project, and the fountains will shoot water more than 500 feet skyward, about 50 stories. The fountain project will feature 6,600 lights and 50 color projectors capable of creating more than 1,000 different water expressions.
The tower will be almost twice the size of the 1,149-foot Stratosphere when completed in the fall of 2009.
THE SCENE AND HEARD
A year ago this week, N9NE Group cocktailer Sarah Larson got along famously with George Clooney at the Las Vegas premiere of CineVegas at the Palms and dated him until last month. N9NE Steakhouse hostess Becky Ginos dated Maroon 5 frontman Adam Levine for about a year, off and on, until recently. Now, we hear Danijela Golub, another hostess at N9NE Steakhouse, has struck up a friendship with Los Angeles Lakers reserve Sasha Vujacic, who had 20 points in Game 3 of the NBA Finals.
… For what it's worth: Stubhub, the ticket brokerage, on Wednesday was offering two courtside seats to Game 4 of the Lakers-Celtics NBA finals for $22,858 each, according to the Los Angeles Times.
MAY I RECOMMEND…
The CineVegas film festival marks its 10th anniversary tonight at the Palms Pool & Bungalows. The 10-day extravaganza started Thursday night with a red carpet welcome for the cast of "The Rocker," directed by Peter Cattaneo. For the full schedule, go to www.cinevegas.com.
SIGHTINGS
Film legend Dennis Hopper, on the CineVegas red carpet Thursday night at the Palms after arriving with Rainn Wilson of NBC's "The Office" in what was billed as the world's largest limo. Wilson joined other cast members of "The Rocker," including Emma Stone, Jane Lynch, Fred Armisen and Lonny Ross. … Mike Tyson and Duane "Dog" Chapman, dining together at Cathouse Loungerie (Luxor) on Wednesday after taking in Carrot Top's show at Luxor.
THE PUNCH LINE
"Officials are saying they found a pipe bomb in a dead chicken. So it sounds like al-Qaida is starting to have some serious budget problems. They say it is either the work of some terrorist organization or Carrot Top." — Jay Leno
Norm Clarke can be reached at (702) 383-0244 or norm@reviewjournal.com. Find additional sightings and more online at www.normclarke.com.