Man guilty of murder in torture case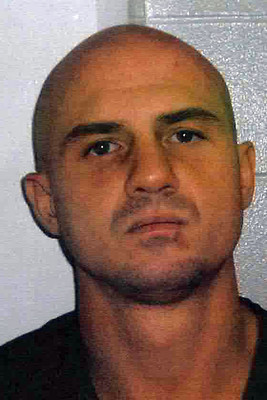 A 32-year-old man accused of torturing and killing a man in 2006 was found guilty of first-degree murder Friday in District Court.
A jury convicted Corey Pearce in the robbery and slaying of 42-year-old Michael McClain during a drug-fueled episode at a Las Vegas condominium.
Pearce remained expressionless as a court clerk announced the verdicts. The jury spent about four hours deliberating.
McClain's family members, who attended every day of the week-long trial, said they were pleased.
"I feel relieved," said LeAnna McClain, the victim's mother. "Finally we can put this to rest."
The jury convicted Pearce of first-degree murder with a deadly weapon and robbery with a deadly weapon. The penalty phase begins Monday and he faces a potential death sentence.
Two other defendants in the case, Joey Salas and Cassandra Thomas, were tried together last year for McClain's slaying.
A jury convicted both of second-degree murder and other charges.
Salas, 33, was sentenced to 16 years behind bars while Thomas, 26, was given a 26-year prison sentence.
Police learned about McClain's slaying in 2006 after police in Jacksonville Beach, Fla, arrested Thomas and Pearce, who had fled Nevada after the slaying. Police had read Thomas' diary, which had described McClain's murder.
The trio killed McClain because they believed he had hurt another woman, authorities said. Pearce also told police that he helped kill McClain because he was afraid the victim would hurt Thomas.
Authorities said McClain was tortured over several days inside a condominium in June 2006 on the 2600 block of Jacyra Avenue, near Sahara Avenue and Boulder Highway.
McClain was strapped to a wheelchair and Pearce injected him with novocaine, an anesthetic, to kill him, authorities said. After McClain didn't die, Pearce pounded a pencil into the base of McClain's skull. Pearce finally killed McClain by hammering a screwdriver into the victim's skull.
McClain was a graduate of Rancho High School. He worked a variety of jobs, including as a truck driver. He was also a member of the National Guard.
Chief Deputy District Attorney Marc DiGiacomo told the jury Friday during closing statements that Pearce showed "a complete lack of remorse" for the slaying. During an interview with Las Vegas police in Florida, Pearce admitted his involvement in the slaying.
But Special Public Defender David Schieck shifted the blame from Pearce to Thomas, who he described as the one in charge. He said Thomas, a mother of two, set Pearce up to be the fall guy in the slaying.
"Corey Pearce was in fact taking the blame, absolutely, for Cassandra Thomas," Schieck said.
Contact reporter David Kihara at dkihara@reviewjournal.com or 702-380-1039.