Man pleads not guilty in shooting death of man killed in casino brawl
December 2, 2011 - 2:08 am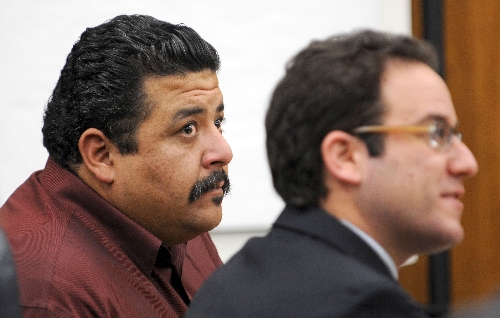 RENO — A California member of the Hells Angels has pleaded not guilty to a charge of second-degree murder for his role in a September brawl at Nevada casino that erupted into a shootout that claimed the life of another club member.
Cesar Villagrana of Gilroy, Calif., is accused of shooting two members of the rival Vagos motorcycle gang the night that Jeffrey "Jethro" Pettigrew was shot to death on the floor of John Ascuaga's Nugget in Sparks.
Washoe District Judge Connie Steinheimer on Thursday tentatively assigned him the same Jan. 17 trial date she earlier set for the Vagos member accused of killing Pettigrew, Ernesto Gonzalez of San Francisco. But Villagrana's lawyer, Richard Schonfeld of Las Vegas, doesn't expect a trial before the end of 2012.