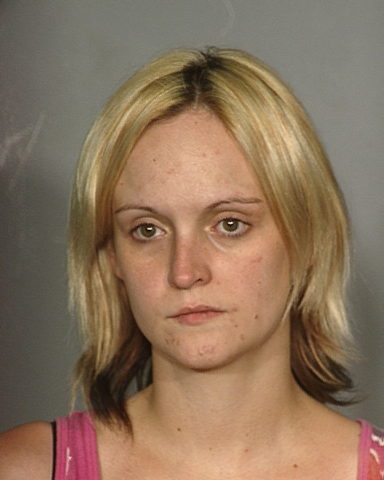 A mother who tried to cover up that her boyfriend shook her 2-month-old son, which led to the boy's death five years later, was sentenced to 8 to 20 years in prison Wednesday.
Monique Bork, 28, was given the maximum sentence by District Judge Stefany Miley after she pleaded guilty to child abuse and neglect with substantial bodily harm in September 2012.
Bork originally faced a murder charge for the death of Brayden Grusman-Buckmaster, but in exchange for her testimony against Edward Thompson, prosecutors dropped the murder count.
A jury earlier this week convicted Thompson, 34, of first-degree murder. He faces a sentence of 20-years to life in prison. A sentencing date was set for April 9 before Miley.
The case was complicated by the fact that Brayden lived until he was 5 years old following his injuries. Prosecutors said Thompson violently shook Brayden, inflicting traumatic brain injuries that eventually killed him.
But they needed Bork's help to convict Thompson and cut a deal with her.
Bork helped cover up what Thompson, her boyfriend at the time of the abuse, had done. Two weeks after Brayden was hospitalized in August 2006, the couple married so Bork couldn't be forced to testify against Thompson.
As a result of his injuries, Brayden was legally blind for the rest of his life. He lived with his maternal grandmother for about two years and then with a foster family until he was adopted.
Brayden died July 11, 2011, but Thompson and Bork weren't arrested until a year later.
On Wednesday, Bork cried as she apologized and explained that she too was abused by Thompson. She asked the judge for probation so she could care for her and Thompson's three children, one of which was born in jail as she awaited trial.
Deputy special public defender Randy Pike said his client accepted responsibility for what she did and tried to make things right by helping put the killer behind bars.
Contact reporter Francis McCabe at fmccabe@review journal.com or 702-380-1039.