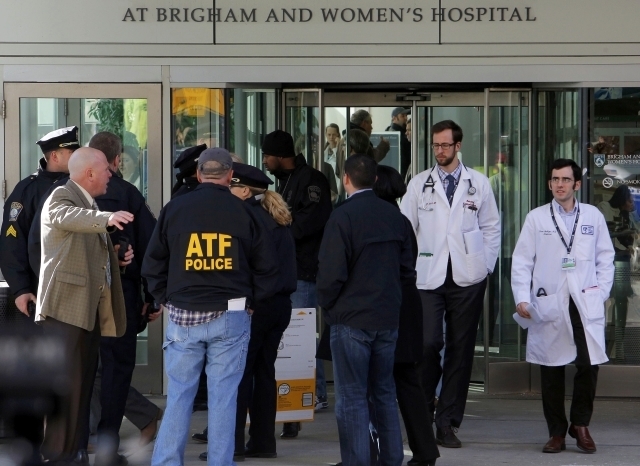 A doctor who was shot early Tuesday morning at Brigham and Women's Hospital has died, according to Boston Police.
Michael Davidson was the director of endovascular cardiac surgery at the hospital and an assistant professor at Harvard Medical School, according to the hospital's website. The 44-year-old Wellesley, Massachusetts, resident graduated from Yale University School of Medicine in 1996.
Police Commissioner William Evans said the suspect came onto the second floor of the hospital, where the cardiovascular unit is, and asked to speak with Davidson.
The doctor came into the foyer between the waiting and exam rooms to see the suspect before he was shot, according to Evans.
"His colleagues got to him as quickly as possible, over to the emergency room," Evans said. "Within the last year, we have done several trainings here on this very scenario."
Police later identified the suspect as 55-year-old Stephen Pasceri of Millbury, Massachusetts.
He was found dead of what was "clearly" a self-inflicted gunshot wound, according to Evans
"I'm in shock, I can't believe it. He was such a nice a man and [had a] beautiful family. It doesn't make any sense," Michelle Piselli, a neighbor of Pasceri, told CNN affiliate WHDH. "It's hard to process."
The scene was described as hectic by one man taking his son to see a doctor.
"There was nothing but police officers with guns drawn and everyone was yelling," one witness, James Pittelli, told CNN affiliate WCVB.
"People were falling down," he said. "Some were crying. It was a very surreal situation."