3-year-old who fell into gorilla enclosure at Cincinnati Zoo is 'doing well'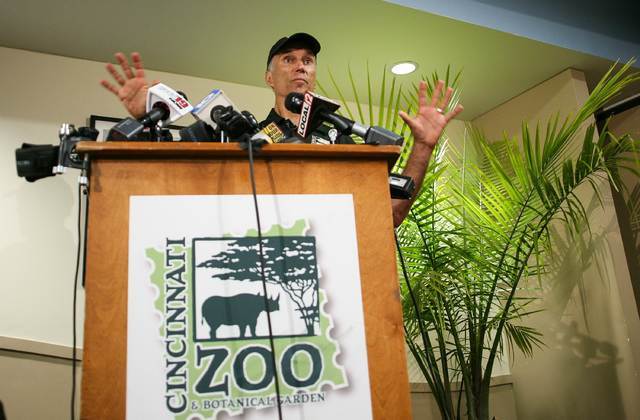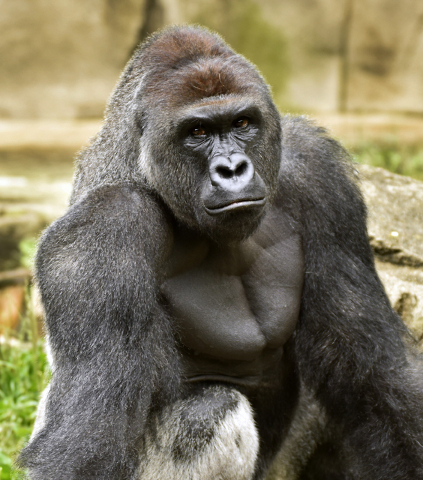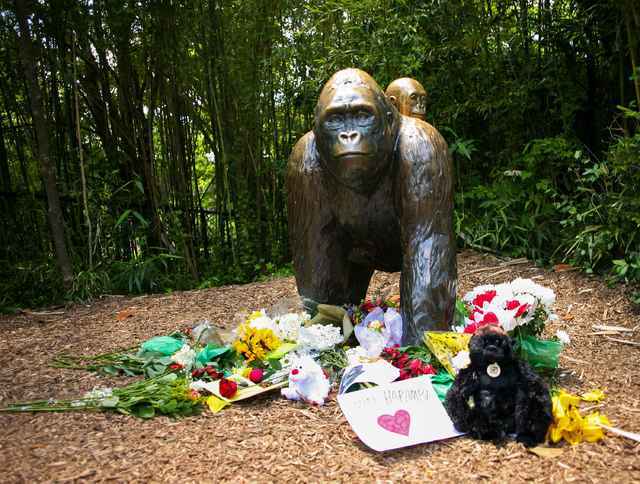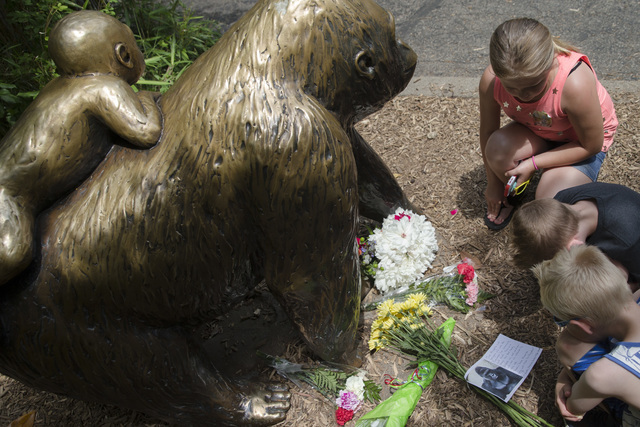 CINCINNATI — The family of a 3-year-old boy who fell into a gorilla enclosure at the Cincinnati Zoo, prompting the killing of the endangered animal in order to rescue the child, said on Wednesday the boy is doing well and suggested donations in the gorilla's name.
The family, whose name has not been released by police, said it had been offered money, without specifying what the funds were intended for, but said it would not accept financial gifts.
"If anyone wishes to make a gift, we recommend a donation to the Cincinnati Zoo in Harambe's name," the family said in a statement distributed by a spokeswoman.
Harambe, a 17-year-old, 450-pound (200-kg) Western lowland silverback gorilla, was shot by officials after the boy fell into its enclosure on Saturday.
Police are investigating to determine if charges should be filed against the child's parents. After concluding its investigation, Cincinnati police will confer with prosecutors on possible criminal charges, Hamilton County Prosecutor Joseph Deters said in a statement.
The family declined to comment about the investigation.
Witnesses said the boy had expressed a desire to get into the enclosure and climbed over a 3-foot (1-meter) barrier, falling 15 feet (4.6 m) into a moat. Zookeepers shot the gorilla after he violently dragged and tossed the child.
The boy's mother previously said on Facebook that he suffered a concussion and scrapes but was otherwise fine. In its statement on Wednesday, the family said, "Our child has had a checkup by his doctor and is still doing well. We continue to praise God for His grace and mercy, and to be thankful to the Cincinnati Zoo for their actions taken to protect our child."
Mounting outrage over Saturday's killing of Harambe sparked criticism of both the zoo and the child's parents. Online petitions at change.org drew more than 676,000 signatures demanding "Justice for Harambe."
The death of the gorilla also prompted the animal rights group Stop Animal Exploitation Now to file a negligence complaint on Tuesday against the zoo with the U.S. Department of Agriculture. The group is seeking the maximum penalty of $10,000.
RELATED
Gorilla killed during boy rescue at Cincinnati Zoo could spark criminal case
Cincinnati Zoo plans vigil for gorilla killed after 4-year-old falls into exhibit