329 inmates escape Haitian prison during attack
August 11, 2014 - 10:24 am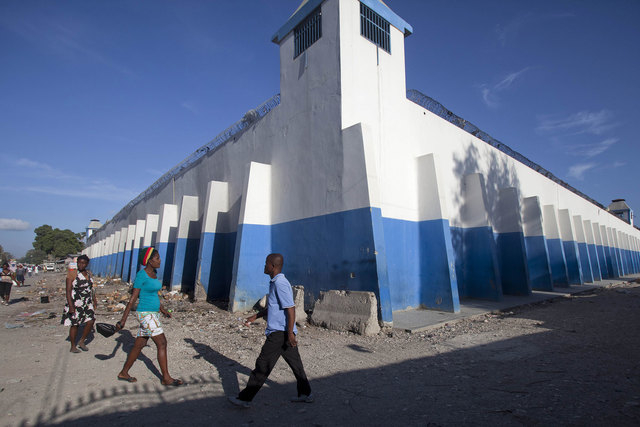 PORT-AU-PRINCE, Haiti — The attack on a Haitian prison on the capital's outskirts to free the son of a prominent businessman being held on kidnapping charges led to the escape of 329 inmates, officials said Monday.
Police were searching nationwide for the escaped prisoners and have also asked for help from Interpol as well as authorities in the neighboring Dominican Republic and nearby Jamaica because some men may have fled abroad, National Police Chief Godson Orleus said at a news conference in Port-au-Prince.
So far, authorities have only managed to capture 10 of the prisoners who escaped Sunday when armed gunman attacked the prison in Croix-des-Bouquets to free Clifford Brandt, a member of a wealthy family, who has been held since 2012 for allegedly running a kidnapping ring in the capital.
Authorities are offering a reward equal to about $25,000 for information leading to Brandt's recapture.
The prison, which was built in 2012 with assistance from the Canadian government after the January 2010 earthquake damaged another one in the capital, held 899 prisoners.