7 bodies found in Oklahoma: 4 identified as family members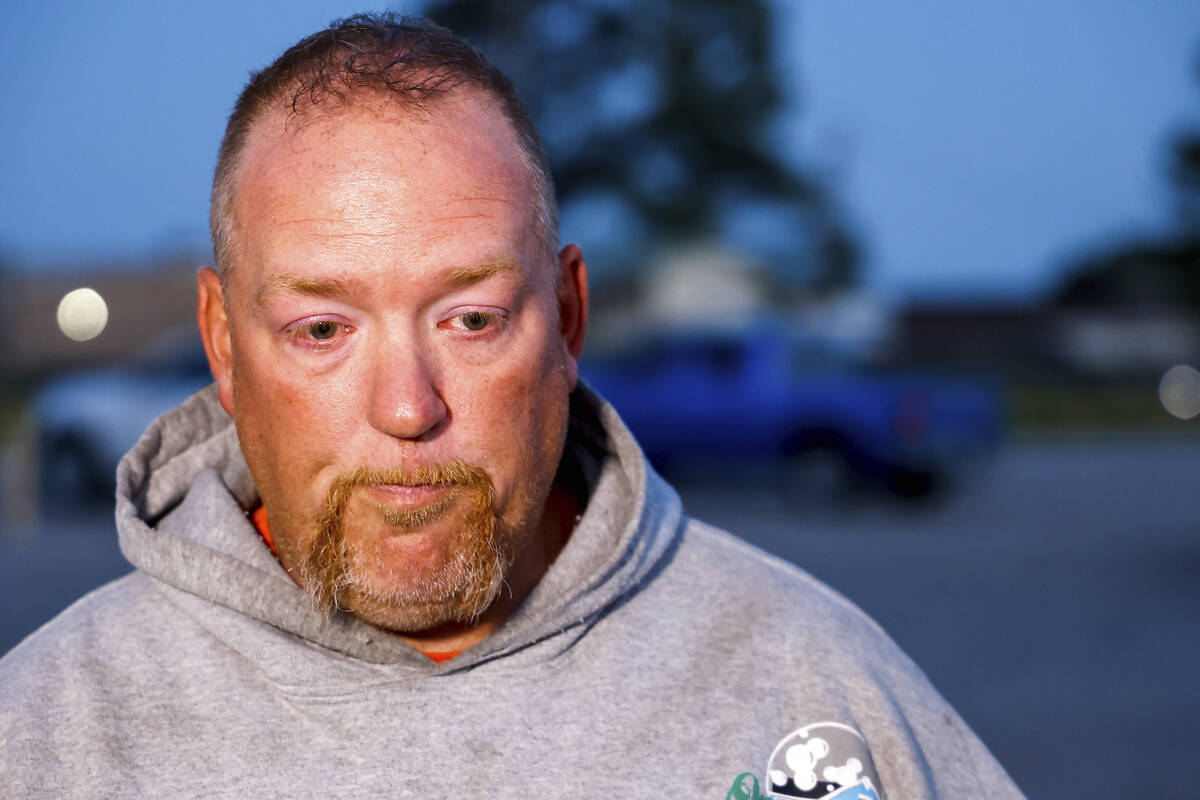 HENRYETTA, Okla. — A registered sex offender found dead on a rural Oklahoma property, the latest apparent mass killing site, with his wife, her teenage children and two visiting teens was quiet, but kept the family "under lock and key" and always had to know where they were, the wife's mother said Tuesday.
Janette Mayo, 59, of Westville, said Jesse McFadden's controlling behavior was concerning, but the family didn't learn about his criminal history until a few months ago.
"He lied to my daughter, and he convinced her it was all just a huge mistake," Mayo told The Associated Press in a telephone interview Tuesday morning. "He was very demure. He was very standoffish, generally very quiet, but he kept my daughter and the kids basically under lock and key. He had to know where they were at all times, which sent red flags up."
Okmulgee County Sheriff Eddy Rice said Monday that the bodies found near the town of Henryetta, were believed to include those of two missing teens, Ivy Webster, 14, and Brittany Brewer, 16, along with McFadden, the felon with whom authorities said the teens had been traveling. But Rice said the state medical examiner would have to confirm the victims' identities.
"We are no longer looking," Rice said Monday morning, adding: "Our hearts go out to the families and friends, schoolmates and everyone else."
Mayo said the sheriff's office notified her late Monday that the other four victims were her daughter, Holly Guess, 35, and her grandchildren, Rylee Elizabeth Allen, 17; Michael James Mayo, 15; and Tiffany Dore Guess, 13. Mayo said Tiffany Guess was close friends with Webster and Brewer, who were spending the weekend with the family.
While Rice declined to provide details of how they died, Mayo said the sheriff's office told her that her daughter and grandchildren were all found shot to death on the property.
The grim discovery in Oklahoma keeps the U.S. on a torrid pace for mass killings in 2023 and could push the number of people slain in mass killings past 100 for the year.
The four people found shot to death in an RV in a small Mojave Desert community in California over the weekend represented the 19th mass killing of the year, according to a database maintained by The Associated Press and USA Today in a partnership with Northeastern University, the most during the first four months of the year since data was first recorded in 2006.
As of the Mojave shooting, 97 people had been killed in the 19 mass killings this year, exceeding the record set in 2009 when 93 people were killed in 17 incidents by the end of April.
The number killed is a fraction of the total number of people who died by homicide for the year. The database counts killings involving four or more fatalities, not including the perpetrator, the same standard as the FBI, and tracks a number of variables for each.
The bodies were found Monday during a search near Henryetta, a town of about 6,000 about 90 miles (145 kilometers) east of Oklahoma City, Oklahoma State Bureau of Investigation spokesman Gerald Davidson said.
A missing endangered person advisory issued earlier Monday said Webster and Brewer were reportedly seen traveling with McFadden, who was on the state's sex offender registry. Oklahoma Department of Corrections prison records show McFadden was convicted of first-degree rape in 2003 and released in October 2020.
Court records show McFadden was scheduled to appear in court Monday for the start of a jury trial on charges of soliciting sexual conduct with a minor and possession of child pornography. A message left Monday evening with McFadden's attorney in that case was not immediately returned.
Brittany Brewer's father told KOTV in Tulsa that one of the bodies discovered was his daughter.
"Brittany was an outgoing person. She was actually selected to be Miss Henryetta … coming up in July for this Miss National Miss pageant in Tulsa. And now she ain't gonna make it because she's dead. She's gone," Nathan Brewer said.
At a Monday night vigil, Brewer told hundreds of people: "It's just a parent's worst nightmare, and I'm living it."
He said his daughter had aspired to be a teacher or a veterinarian.
"I am just lost," he said.
Mayo described her daughter, Holly Guess, as a doting mother who cared deeply for her children.
"She was a fantastic mother. She loved her children beyond belief. She was overprotective," Mayo said. "She was supportive if they wanted to do something. She'd go out 100%."
Granddaughter Rylee Allen "had a talent with a paint brush," she said. "Rylee wanted to be an artist and wanted to be a doctor so she could help people."
Michael Mayo ran track and cross-country, and when he wanted to play football, his mother went out and bought the family T-shirts and sweatshirts to support the team, Mayo said. Tiffany Guess also ran cross-country, she performed in the choir and had just tried out for the cheerleading squad.
"She was the sweetest, most loving girl you'd ever met," Mayo said. "We called her 'Tiffasaurus' because when she'd get mad at you, she'd growl."
Henryetta Public Schools posted on Facebook and its website that it is grieving over the loss of several of its students.
"Our hearts are hurting, and we have considered what would be best for our students in the coming days," the note said. Officials said school would be in session, and mental health professionals and clergy would be on hand to help counsel students. But they said they would understand if families want to keep their children home from school.
In a separate Okmulgee County case, the bodies of four men were found Oct. 14 in the Deep Fork River in Okmulgee, a town of around 11,000 people about 15 miles (24 kilometers) north of Henryetta. Joseph Kennedy, 68, is facing four counts of first-degree murder in that case.
Associated Press data journalist Larry Fenn in New York contributed to this report.