American Airlines plane forced to land after striking geese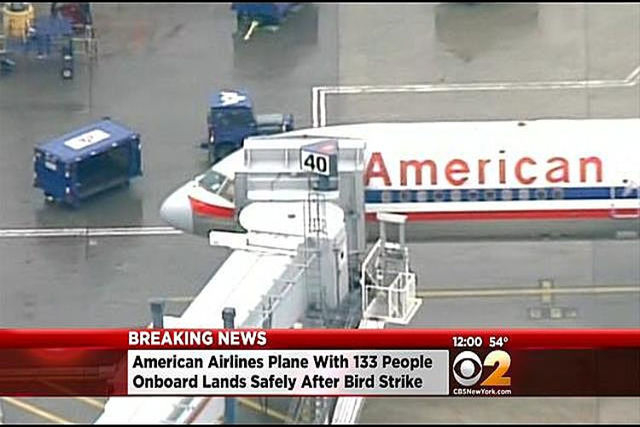 NEW YORK — An American Airlines jetliner with 126 passengers and 7 crew members on board made an emergency landing at a New York airport on Tuesday morning after striking "several geese," transportation officials said.
No one was reported injured on Flight 1320, which returned to John F. Kennedy International Airport about 10 minutes after takeoff, when a pilot radioed the airport about a bird strike, a spokeswoman with the Port Authority of New York and New Jersey said.
The passengers, bound for St. Thomas in the U.S. Virgin Islands, will board another flight scheduled to depart at 2 p.m. local time, a spokeswoman with American Airlines said. The Boeing 757 will be inspected for damage.