Ann Coulter cancels speech on Berkley campus
Updated April 26, 2017 - 10:15 am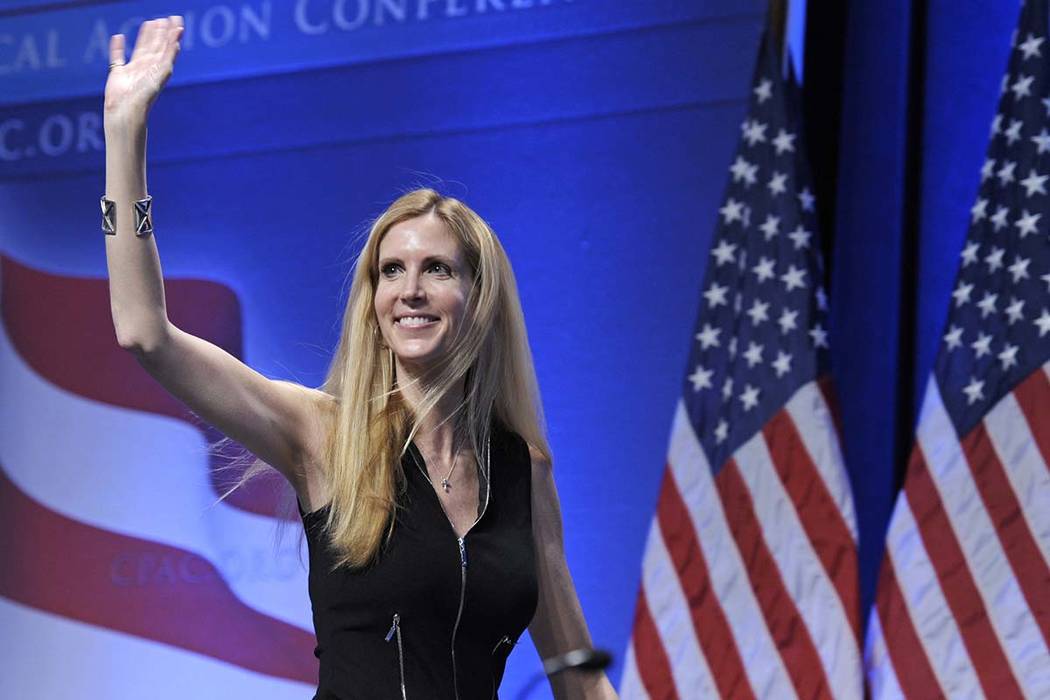 Conservative commentator Ann Coulter has canceled her speech planned for this week at the University of California's Berkeley campus after a dispute with university officials, who feared violent protests, over whether a safe venue could be found.
"There will be no speech," she wrote in an email to Reuters on Wednesday, saying two conservative groups sponsoring her speech were no longer supporting her.
"I looked over my shoulder and my allies had joined the other team," she wrote.
The university was bracing for massive protests in a public plaza during Coulter's speech Thursday afternoon.
Sproul Plaza, site of the iconic Free Speech Movement protests in the 1960s, is both symbolic and logistically challenging for the university. On an open campus, anyone can flock to the plaza.
The state flagship university has become ground zero for an intense confrontation between the far left and the far right. Some protesters are trying to stop controversial speakers from appearing on campus, while others objecting that such actions violate their right to free speech. In February and twice more since then, masked extremists turned those protests over the boundary between free speech and hate speech into violent confrontations, with fires set, people hurt and hundreds of thousands of dollars of property damage.
"The character of that attack on campus was unprecedented," Dirks said.
So was the response on Feb. 1: After the university went on lockdown and police urged university officials to cancel controversial writer Milo Yiannopoulos' speech — which they did — President Donald Trump raised the threat of pulling federal funding from the public school.
But the cancellation of the Yiannopoulos event further galvanized activists on the far right, who viewed it as a call to arms and proof that conservatives around the country are being oppressed. And in recent weeks, rallies in the city of Berkeley have devolved into bloody street brawls. Left-wing activists have clashed with Trump supporters, and anarchists in black masks have squared off against self-proclaimed militia groups.