EA CEO cancels remaining Madden qualifier gaming tournaments
August 28, 2018 - 8:47 am
Updated August 28, 2018 - 5:11 pm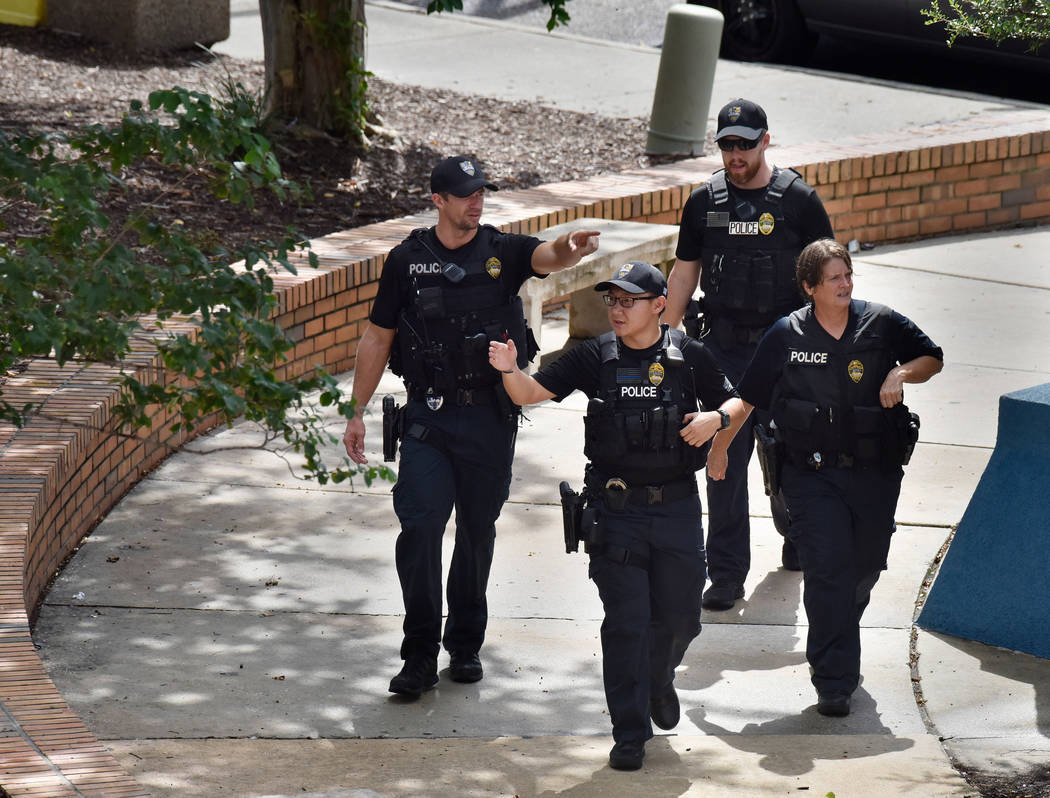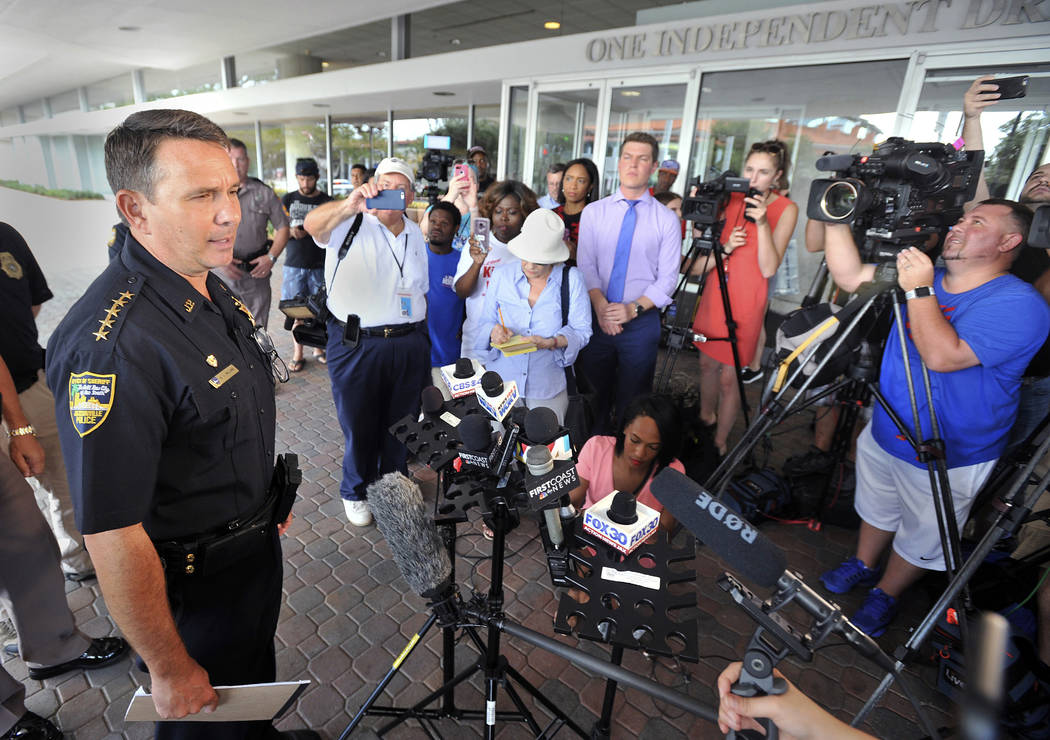 Three remaining Madden Classic tournament qualifier events have been canceled after Sunday's shooting at the Jacksonville Madden tournament killed two and wounded nine, according to the CEO of Electronic Arts.
The video game company EA, which publishes the Madden NFL games, has not confirmed yet whether a Madden tournament in Las Vegas, scheduled to take place Oct. 11-13, will be canceled.
EA CEO Andrew Wilson announced the decision to cancel the qualifier events in a letter released Monday on the company's website. The events were scheduled to take place in Carrollton, Texas; Santa Ana, California and Dulles, Virginia throughout September, according to EA Sports' website.
"We have made a decision to cancel our three remaining Madden Classic qualifier events while we run a comprehensive review of safety protocols for competitors and spectators," Wilson said. "We will work with our partners and our internal teams to establish a consistent level of security at all of our competitive gaming events."
A spokesperson for EA would not confirm the qualifier events' locations or whether the Madden Classic tournament main event, planned for Las Vegas, would be canceled as well.
"The update from our CEO is our latest communication and we're not planning further statements regarding this weekend's tragic events," said Jino Talens, the senior public relations manager for EA via email.
Robby Sirfus, who has worked as a tournament organizer for entertainment venue Gameworks and has played esport tournaments in Las Vegas, said the recent shooting in Florida won't stop him from attending more tournaments.
"If anyone would be worried about this happening again, they'd probably look to Las Vegas as a leading location to have an event because of the event security," he said. "I don't think that Las Vegas is going to take this lightly, having had a massive shooting of our own. … It's going to add a level of security."
Sam McMullen, CEO of FiveGen, a Las Vegas-based technology, strategy and consulting company that works with esports, said the recent shooting is unlikely to seriously damage Las Vegas' esports community in the long term. He said Las Vegas is known for high-security measures inside its casinos, where many esports tournaments take place.
"Esports in Vegas is moving forward. There are events planned. … They're still coming here. I don't think it's going to affect that," he said.
For tournaments at venues outside of Las Vegas casinos, McMullen suggested adding extra security measures such as bag and ID checks.
Contact Bailey Schulz at bschulz@reviewjournal.com or 702-383-0233. Follow @bailey_schulz on Twitter.
Related
Attention on security as video gamers work toward Las Vegas event
Jacksonville gunman specifically targeted gamers at tournament
Florida shooting suspect had history of mental illness
3 die, others hurt in shooting at Florida video game tournament