Gazebo where 12-year-old Tamir Rice was killed to go on display at memorial museum
September 14, 2016 - 9:35 am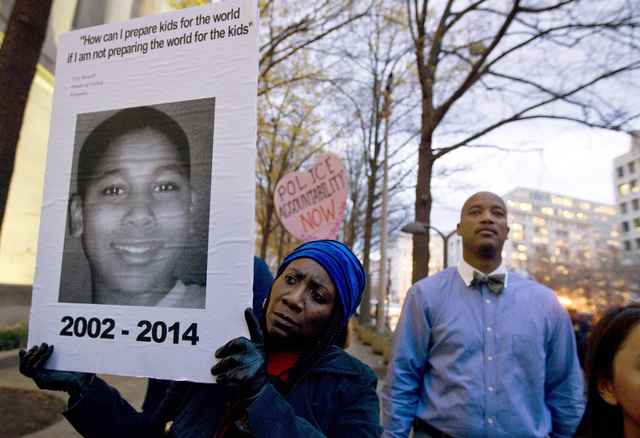 CLEVELAND — Workers have begun dismantling the gazebo where 12-year-old Tamir Rice was fatally shot by a Cleveland police officer.
A Chicago arts organization is planning to display the gazebo where the black boy was killed by a white officer while playing with a pellet gun in November 2014. It became a makeshift memorial to Tamir.
Crews on Wednesday morning removed concrete picnic tables by the gazebo at a recreation center on Cleveland's west side. They also took off some shingles from the roof, with additional dismantling scheduled for later in the day.
The structure has become a symbol for a protest movement over the killings of black men by police.
The Tamir Rice Foundation is finalizing an agreement to loan the structure to Chicago's Stony Island Arts Bank.
RELATED
No indictment in shooting death of 12-year-old Tamir Rice
Boy killed by Cleveland police never had a chance, mom says
Cleveland family believes police acted too quickly in shooting boy
12-year-old Cleveland boy's death in police shooting ruled homicide
Video of Cleveland officer shooting boy is 'clear,' police say
12-year-old with pellet gun shot, killed by Cleveland police