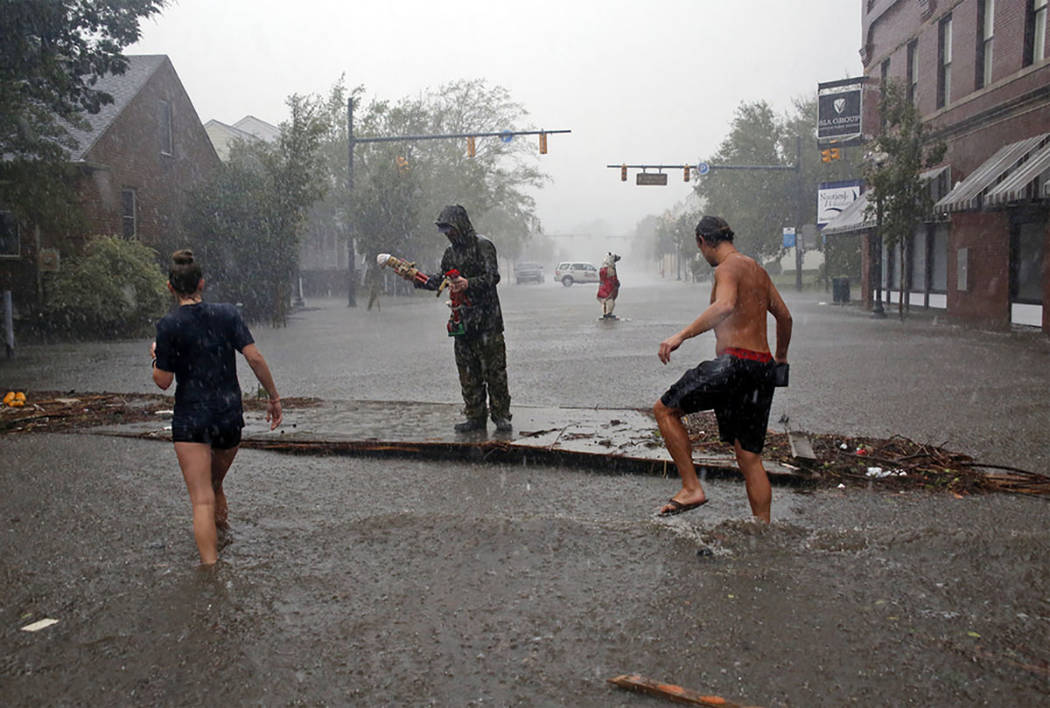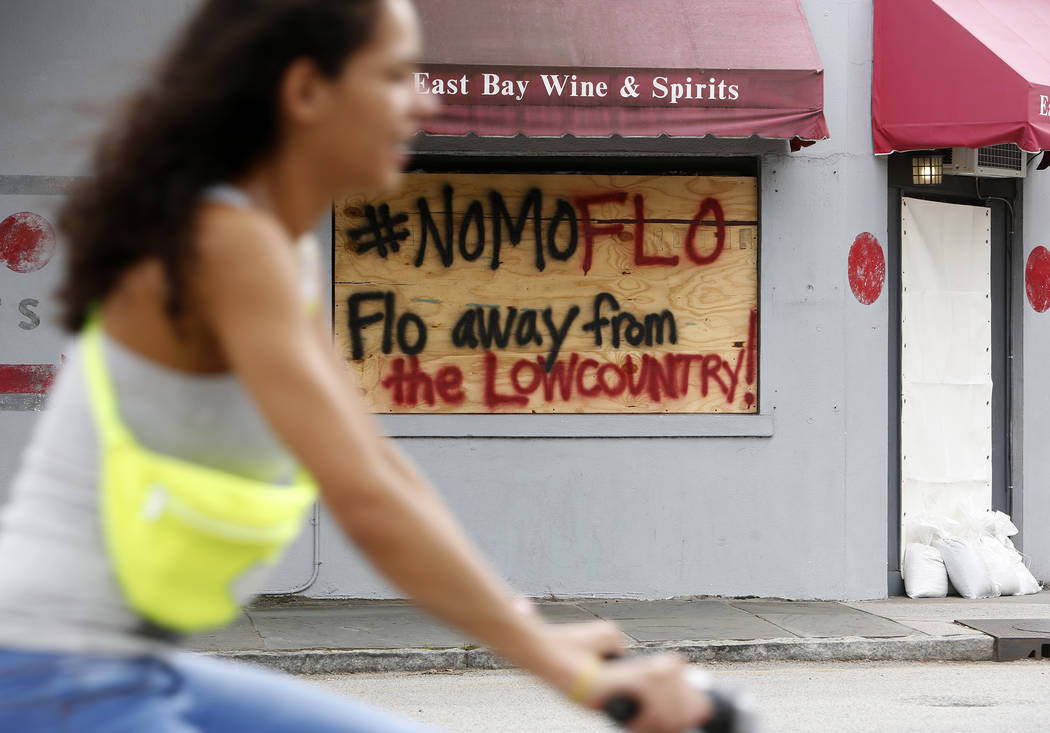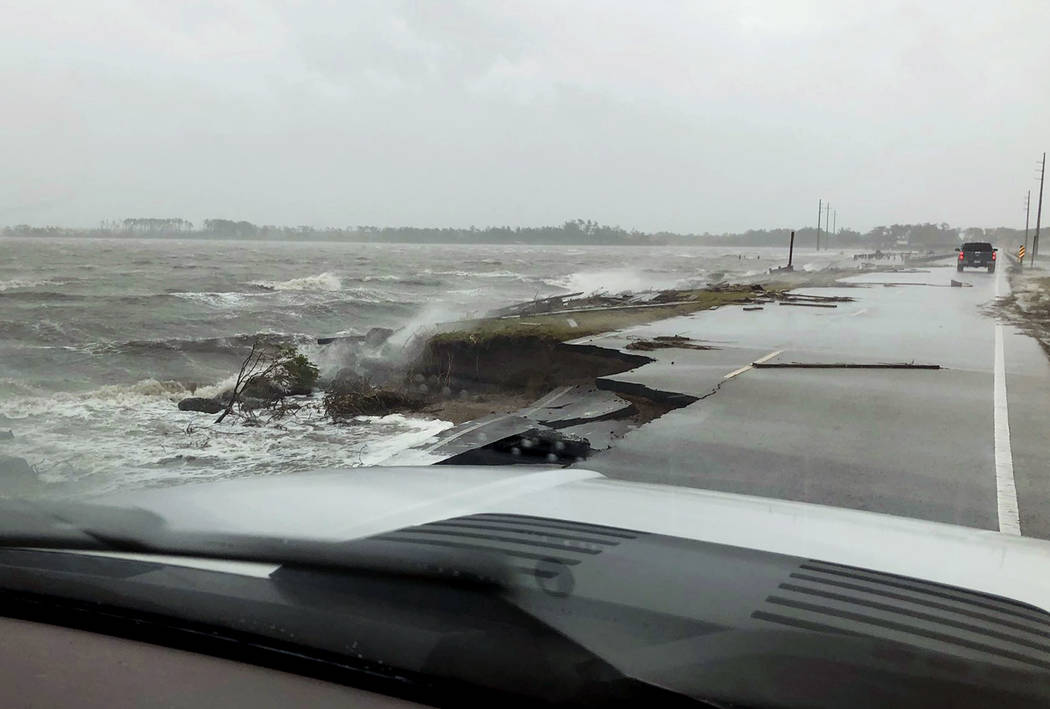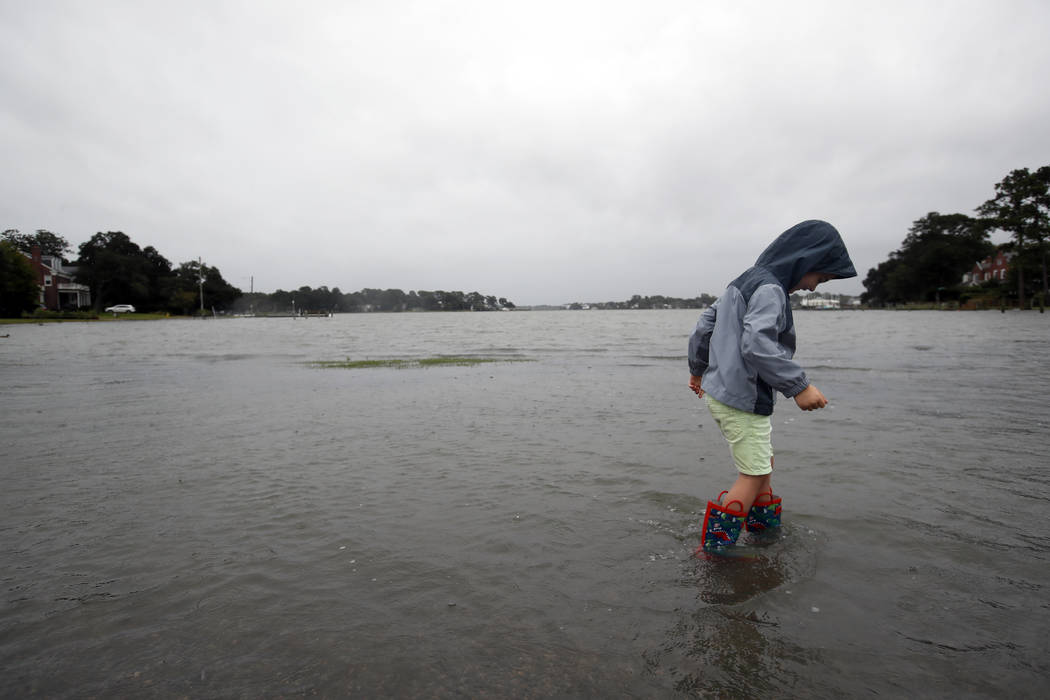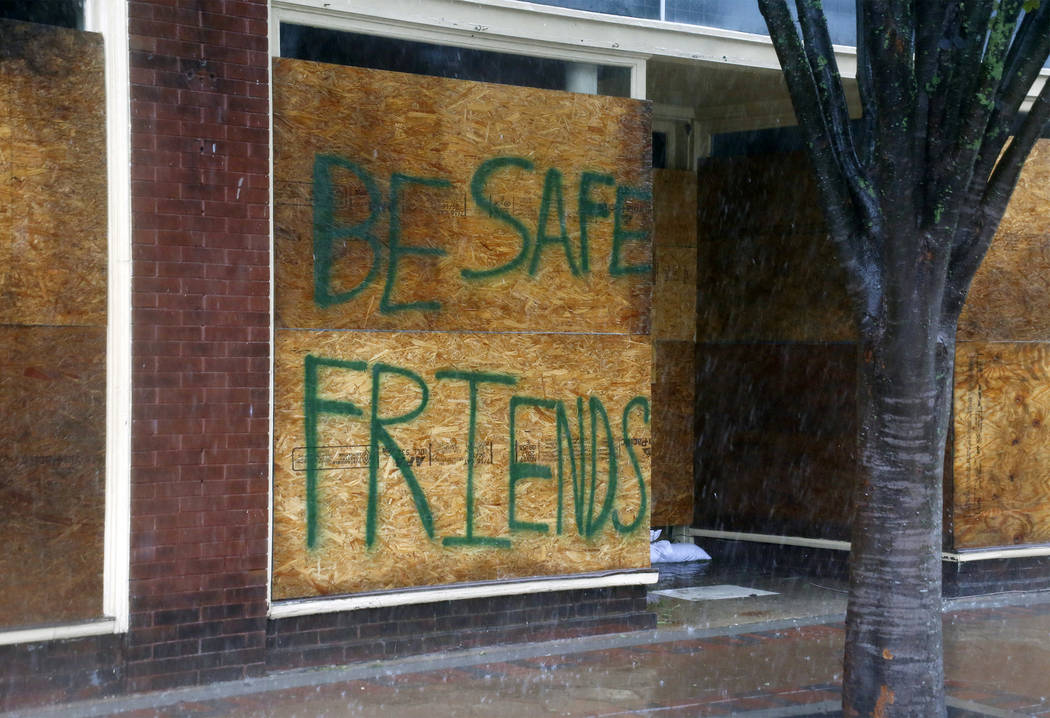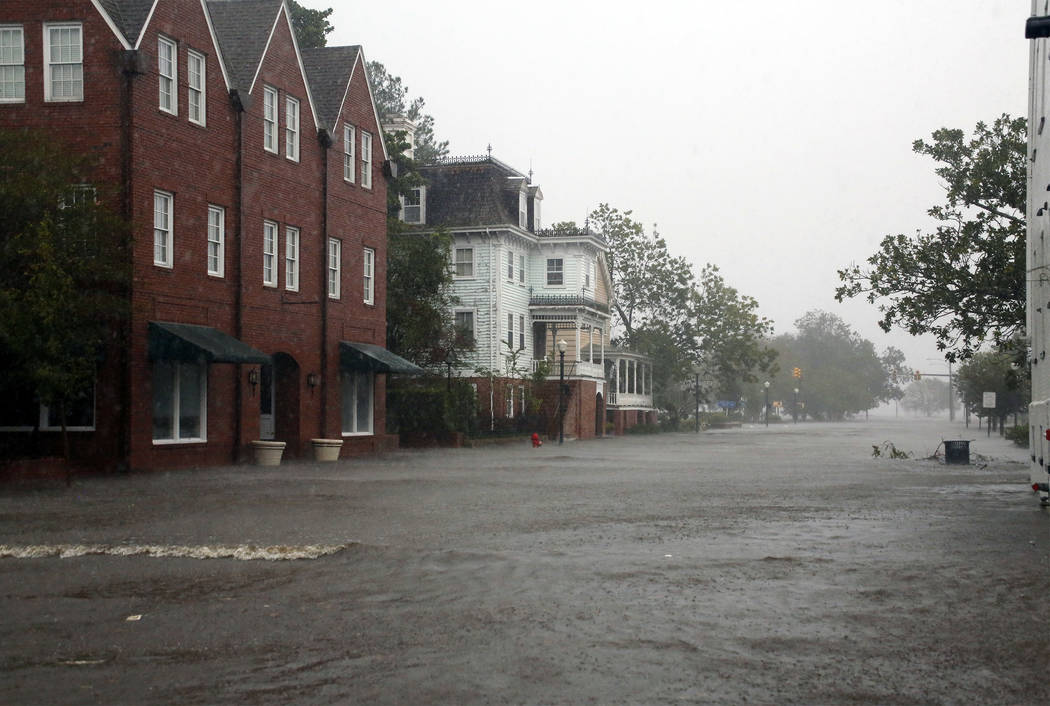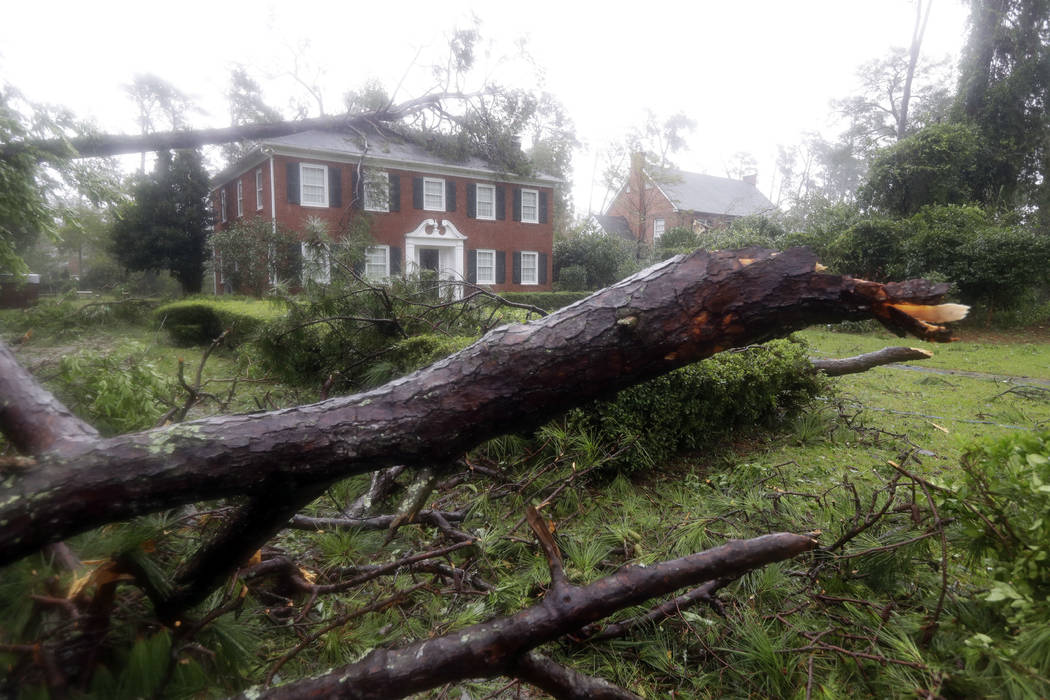 WILMINGTON, N.C. — Blowing ashore with howling 90 mph winds, Florence splintered buildings, trapped hundreds of people and swamped entire communities along the Carolina coast Friday in what could be just the opening act in a watery, two-part, slow-motion disaster. At least four people were killed.
Forecasters warned that drenching rains of 1 to 3½ feet as the hurricane-turned-tropical storm crawls westward across North and South Carolina could trigger epic flooding well inland over the next few days.
As 400-mile-wide Florence pounded away at the coast with torrential downpours and surging seas, rescue crews used boats to reach more than 360 people besieged by rising waters in New Bern, while many of their neighbors awaited help. More than 60 people had to be rescued in another town as a cinderblock motel collapsed at the height of the storm's fury.
The storm knocked out power to more than 890,000 homes and businesses, according to poweroutage.us, which tracks the U.S. electrical grid.
'Uninvited brute'
North Carolina Gov. Roy Cooper called Florence an "uninvited brute" that could wipe out entire communities as it grinds across the state.
"The fact is this storm is deadly and we know we are days away from an ending," Cooper said. Parts of North Carolina had seen storm surges — the bulge of seawater pushed ashore by the hurricane — as high as 10 feet, he said.
A mother and baby were killed when a tree fell on a house, according to a tweet from Wilmington police. Also, a 77-year-old man was apparently knocked down by the wind and died after going out to check on his hunting dogs, Lenoir County authorities said, and the governor's office said a man was electrocuted while trying to connect extension cords in the rain.
Forecasters say catastrophic freshwater flooding is expected over parts of North Carolina and South Carolina ahead.
City gets 23 inches of rain
One city in North Carolina has picked up more than 23 inches of rain in two days from Tropical Storm Florence.
The National Weather Service said on Twitter on Friday night that Morehead City had received 23.04 inches of rain with more heavy rain coming.
Forecasters have issued what they call a a flash flood emergency , saying areas of surrounding Carteret County are flooding that have never flooded before.
Forecasters say it is especially dangerous after dark because people trying to escape may not realize how deep flood water is on roads.