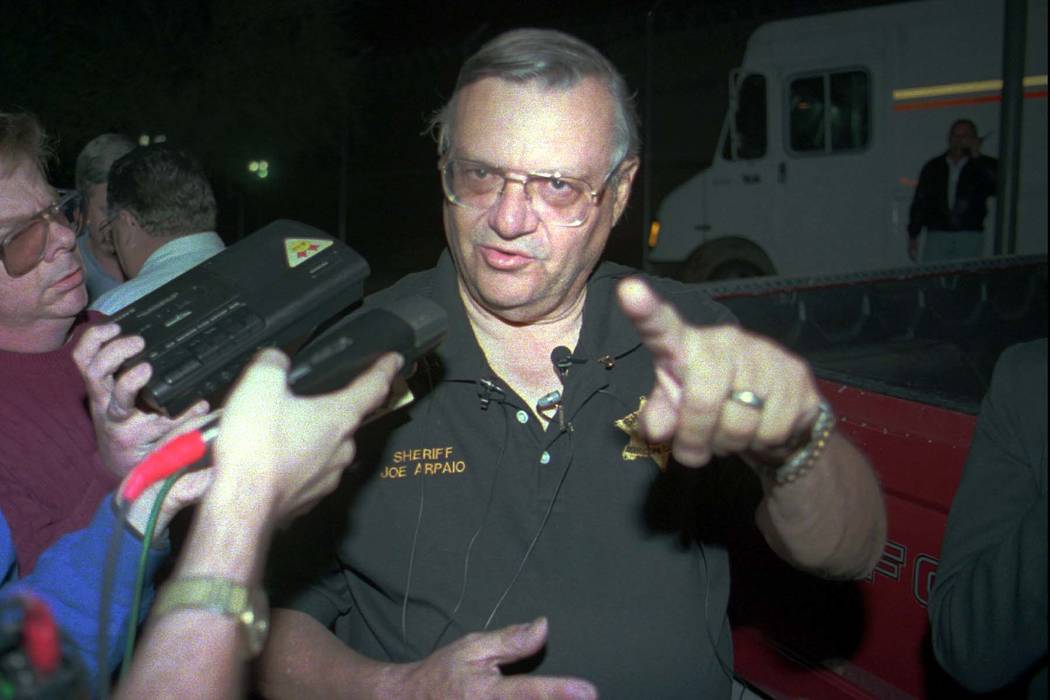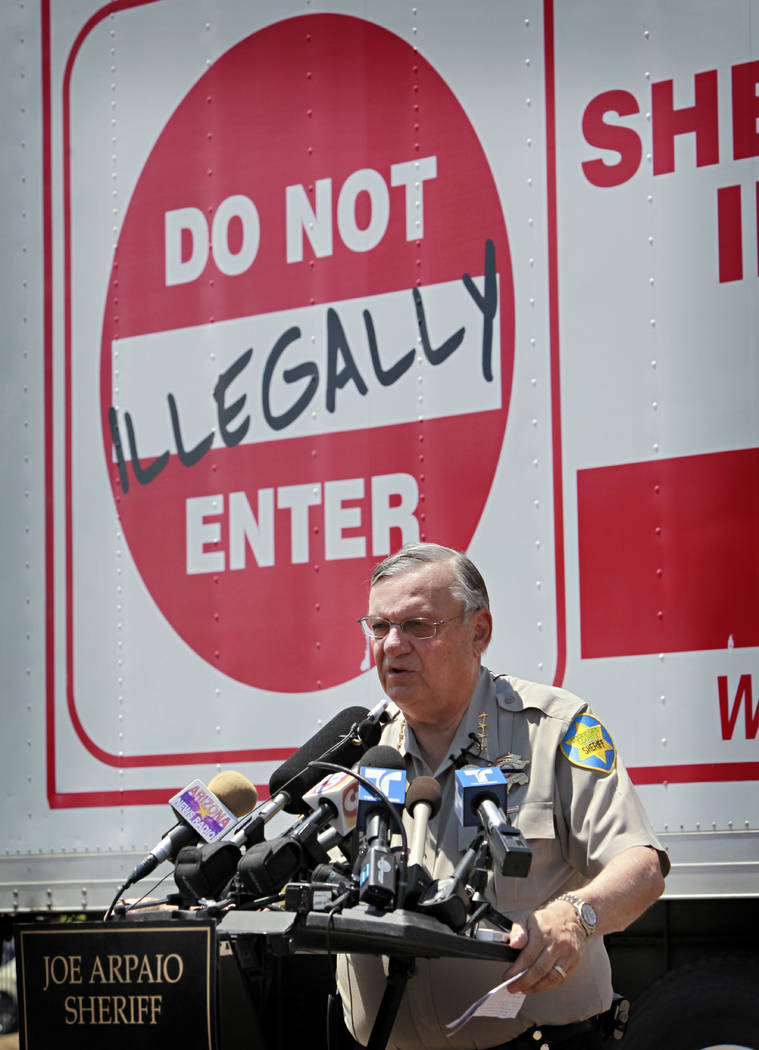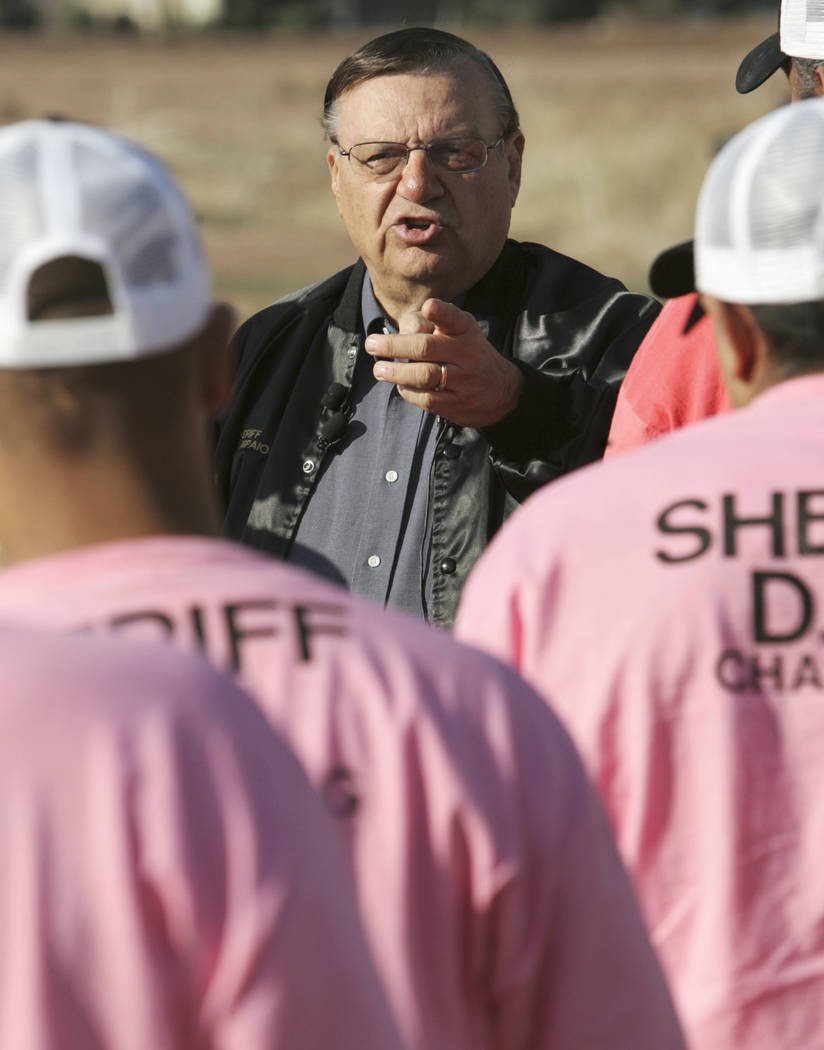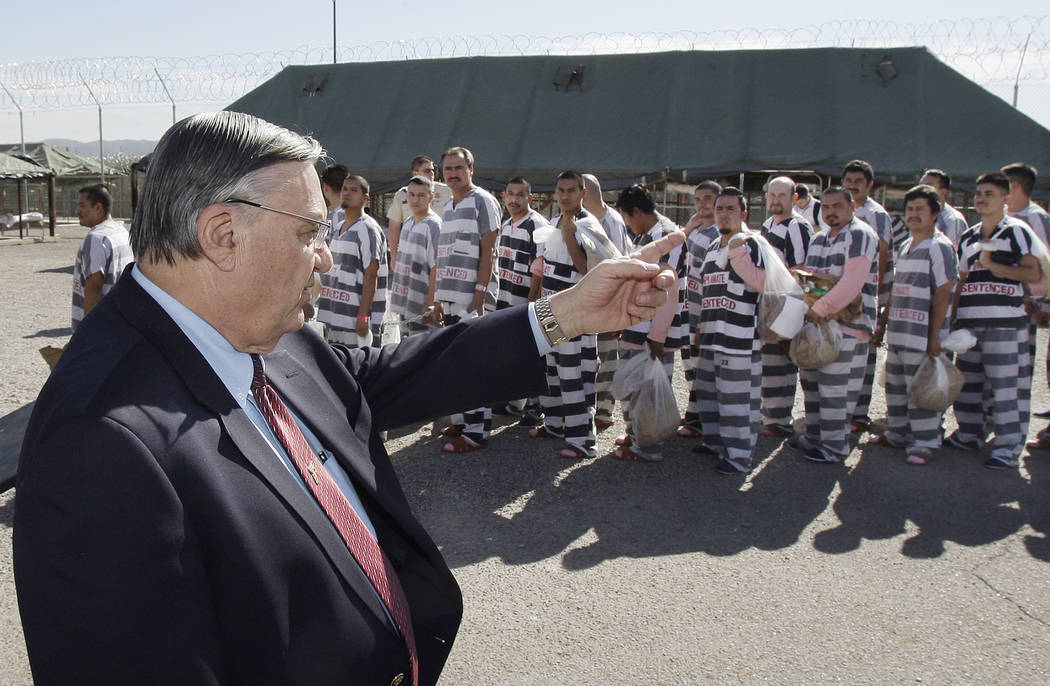 PHOENIX — The immigration rhetoric and crackdowns pushed by President Donald Trump have a familiar ring in Arizona, where former Sheriff Joe Arpaio once used similar tactics to become a national figure.
Now, Arpaio is going on trial on a criminal charge stemming from those immigration enforcement actions.
His eight-day trial that begins Monday in federal court in Phoenix will determine whether the 85-year-old retired lawman is guilty of misdemeanor contempt of court for disobeying a judge's order to stop traffic patrols that targeted immigrants. The judge later found his officers racially profiling Latinos.
The trial starts as the U.S. Supreme Court on Monday rejected Arpaio's request to let a jury instead of a judge decide whether he is guilty.
Arpaio's legal troubles played a major role in voters turning him out of office in November after a campaign in which he appeared alongside Trump at several rallies in Arizona.
The former six-term sheriff of metro Phoenix has acknowledged defying the judge's 2011 order in a racial profiling lawsuit by prolonging the patrols for months. But he insists it was not intentional. To win a conviction, prosecutors must prove he violated the order on purpose.
If convicted, Arpaio could face up to six months in jail, though lawyers who have followed his case doubt that a man of his age would be put behind bars.
Immigration enforcement
For nine of his 24 years in office, Arpaio did the sort of local immigration enforcement that Trump has advocated. To build his highly touted deportation force, Trump is reviving a long-standing program that deputizes local officers to enforce federal immigration law.
Unlike other local police leaders who left immigration enforcement to U.S. authorities, Arpaio made hundreds of arrests in traffic patrols that sought out immigrants and business raids in which his officers targeted immigrants who used fraudulent IDs to get jobs.
His immigration powers were eventually stripped away by the courts and federal government, culminating with the 2013 ruling that Arpaio's officers profiled Latinos.
Arpaio's defense centers around what his attorneys said were weaknesses in the court order that failed to acknowledge times when deputies would detain immigrants and later hand them over to federal authorities.
It's not known whether Arpaio will testify in his defense.