Inmate sends Obama threat to wrong address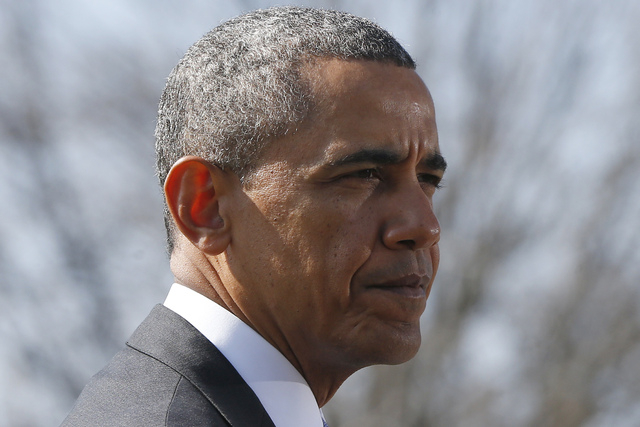 PITTSBURGH — A convicted child molester was charged with sending a threatening letter to President Barack Obama — albeit to the wrong address.
Joseph Savage pleaded not guilty at his arraignment before a federal magistrate on Monday. Federal prosecutors in Pittsburgh said the 34-year-old mailed the letter from the Fayette County Prison while he was awaiting trial in October 2012.
The letter was sent to 1400 Pennsylvania Ave. in Washington, D.C. The White House, which is located at 1600 Pennsylvania Ave., received it anyway and turned it over to authorities.
The U.S. attorney's office in Pittsburgh did not disclose the contents of the letter, beyond the description contained in a two-count indictment returned by a federal grand jury last month. According to the indictment, Savage threatened "to kill and to kidnap and to inflict bodily harm" on an unspecified member of the president's family and to "torture and murder the president upon being released from prison."
Savage, of West Leisenring, is serving 12½ to 25 years at the State Correctional Institution at Houtzdale, about 40 miles south of Pittsburgh. According to the Pennsylvania Department of Corrections, his minimum sentence expires Feb. 2, 2025. If he serves his maximum term, he wouldn't be released until Aug. 5, 2037.
Savage's sentence stems from four separate cases. He was convicted of molesting a 9-year-old Uniontown girl, exposing himself to a 10-year-old girl in neighboring North Union Township, damaging a prisoner waiting room at a district judge's office and sending a threatening letter to the state police trooper who charged him.
Savage's court-appointed attorney, Melvin Vatz, declined comment after the federal court appearance. The county public defender who represented Savage on the child molestation and other charges did not immediately return a call for comment Monday.
Savage faces up to five years in federal prison if convicted of either new charge he faces, threatening the president or threatening an immediately family member of the president.