Kansas woman gives birth to 14.4 pound baby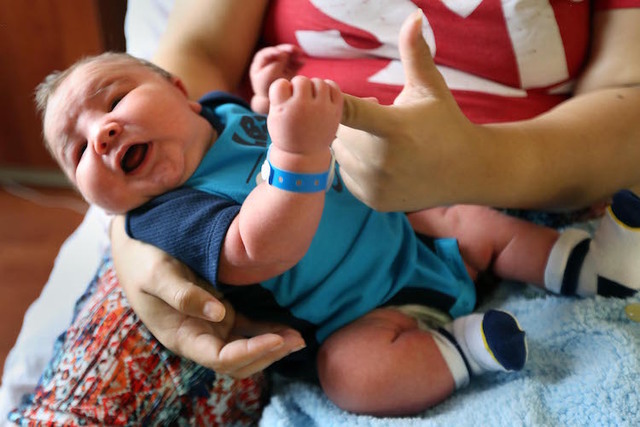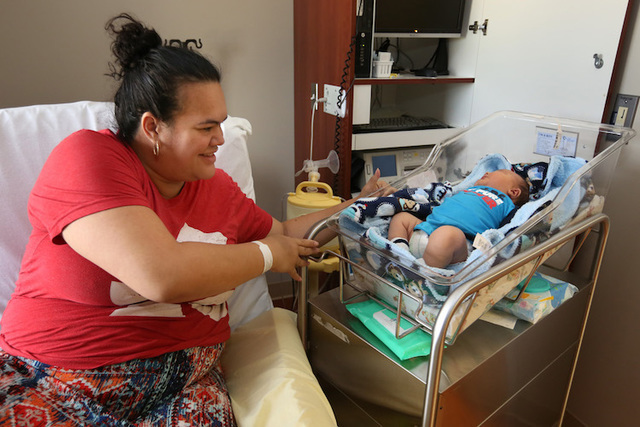 HUTCHINSON, Kan. — A woman has given birth to a boy weighing in at 14 pounds, 4 ounces in Hutchinson.
The Hutchinson News reported Thursday that Moses William Hilton arrived 11 days early on June 2 at the Hutchinson Regional Medical Center. He was delivered by cesarean section and was 22 inches long.
The newspaper says that during a sonogram, Hilton's doctor told her that her baby probably weighed over 10 pounds.
Gina Hilton said she knew she was carrying a big baby because both of her and her husband's daughters weighed around 9 pounds at birth. Hilton said that when she was handed her newborn, she guessed that he weighed 12 pounds.
"I couldn't see anything, but my mom was in the room and she kept saying, 'Oh my goodness, Gina. Oh my goodness,'" Hilton said.
Jill White, nursing director of the hospital's birthing unit, said Moses was the largest baby that had been delivered in her nine years of working at the hospital.
Hospital officials say that Moses is healthy and will remain at the hospital for a day or two more before going home.