Leak of crass remark on McCain work of 'traitors,' Trump charges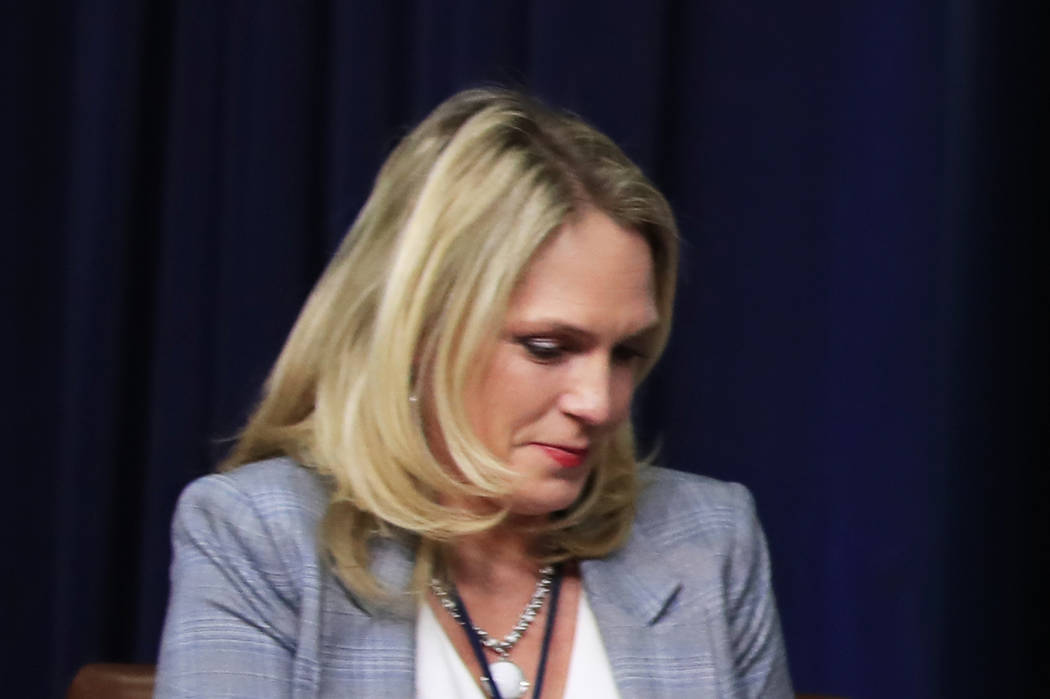 WASHINGTON — President Donald Trump called West Wing leakers "traitors and cowards" on Monday as a dustup over a White House aide's crass remark about Arizona Sen. John McCain extended into a fifth day.
In a Monday afternoon tweet, Trump said the "leaks coming out of the White House are a massive over exaggeration put out by the Fake News Media in order to make us look as bad as possible."
He added of the leakers: "We will find out who they are!"
During a closed-door meeting last week, Trump communications aide Kelly Sadler dismissed McCain's opposition to the president's CIA nominee by saying of the Arizona Republican: "He's dying anyway." The 81-year-old McCain was diagnosed in July with glioblastoma, an aggressive form of brain cancer.
The so-called leaks coming out of the White House are a massive over exaggeration put out by the Fake News Media in order to make us look as bad as possible. With that being said, leakers are traitors and cowards, and we will find out who they are!

— Donald J. Trump (@realDonaldTrump) May 14, 2018
White House spokesman Raj Shah said Monday that Sadler had been "dealt with internally." But he refused to say how.
Pressed repeatedly on the issue at a briefing, Shah said Sadler apologized privately to the McCain family and still remains in her position.
But Shah, who led the meeting in which Sadler made the comment, declined to say whether any disciplinary steps had been taken. He said he could not discuss how the situation was "addressed internally" because then it would no longer be internal.
McCain left Washington in December and few expect him to return.
Sadler called the senator's daughter Meghan McCain, a co-host of ABC's "The View," to apologize last week. Meghan McCain told ABC News that, during their conversation, she'd asked Sadler to apologize publicly and that Sadler had agreed.
"I have not spoken to her since and I assume that it will never come," Meghan McCain told ABC.
Numerous lawmakers have called on the White House to apologize, including No. 2 Senate GOP Leader John Cornyn of Texas, who told the The Associated Press on Monday: "The person who said it should apologize. It's totally inappropriate."
No. 3 Senate GOP leader John Thune of South Dakota said the White House could have handled the incident better.
"The smart thing to do would have been five days ago to just nip it in the bud and come out and apologize for it," he said.
White House officials have condemned the leak of the private conversation, and some have expressed their support for Sadler.
In a Senate speech Monday, Majority Leader Mitch McConnell steered clear of Sadler's comment but praised the ailing Republican after visiting with him over the weekend in Arizona.
"I told him we miss him," McConnell said in a Senate speech late Monday. "I was confident I was speaking for everybody in the Senate in conveying our deepest respects for him and all he's done for the county in his extraordinary life."
McCain remains outspoken on political and policy debates. McConnell says the beloved, if not "smart-alecky," colleague had plenty to say about work during the visit.
The comment by Sadler came after McCain, a Navy pilot who was beaten in captivity during the Vietnam War, urged his fellow senators to reject Trump's nominee for CIA director, Gina Haspel. He said he believes she's a patriot who loves the country but "her refusal to acknowledge torture's immorality is disqualifying."
Trump and McCain have had a difficult relationship.
As a GOP presidential candidate in 2015, Trump said McCain was "not a war hero" because he was captured in Vietnam, adding, "I like people who weren't captured."
Last July, McCain became the deciding vote against the GOP health care repeal with a dramatic thumbs-down. Trump later told the Conservative Political Action Conference that "except for one Senator, who came into a room at three o'clock in the morning and went like that" —Trump gave a thumbs-down — "we would have had health care (reform), too."