Michigan storms knock down trees, power lines, blow away roofs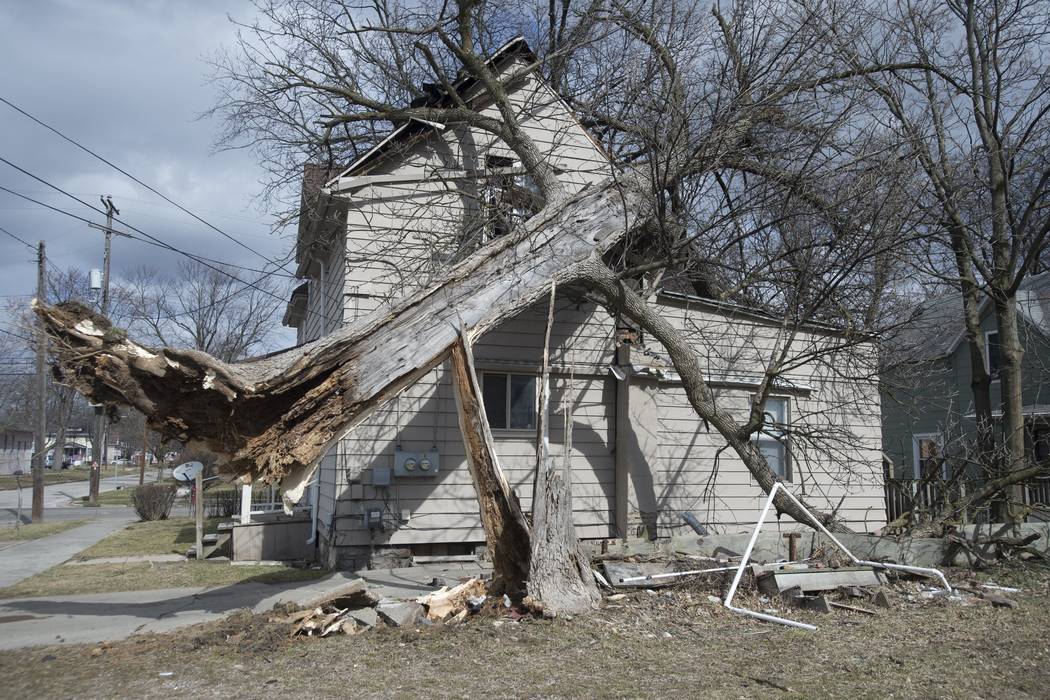 DETROIT — High winds blew portions of school roofs away and knocked down trees and power lines in parts of Michigan on Wednesday.
More than 300,000 utility customers were reported to be without power by early afternoon, including at least 120,000 who use Consumers Energy and 180,000 who use DTE Energy.
A fire started after high winds downed power lines in St. Clair County's Kimball Township, prompting nearby homes to be evacuated, The Times Herald of Port Huron reported.
In some areas, wind gusts had already exceeded 60 mph.
More than 180 students at an early childhood center in Barry County's Woodland Township, southeast of Grand Rapids, were bused to a nearby high school after winds blew part of the center's roof away, according to MLive.com.
Part of the roof at Birch Run High School, southeast of Saginaw, also was blown away but the school was not evacuated.
No one was injured at the center or school.
"We've got heavy winds today and some of the roofing material above the auxiliary gym started coming off and, as a result, we shut down that area and got some maintenance workers to assess the situation," schools Superintendent David Bush told MLive.com regarding Birch Run high school.
Wind gusts of up to 65 mph were reported north of Detroit in Oakland County, Sheriff Michael Bouchard said.
"Please do not go near a downed power line and be aware of the potential for fallen trees, branches, and blowing debris that may cause a potentially dangerous situation," Bouchard said in a release.
Jackson Fire Department Capt. Bob Walkowicz told the Jackson Citizen Patriot a large tree fell onto a home, smashing the roof and breaking an underground gas line. Walkowicz said the homeowner wasn't injured.