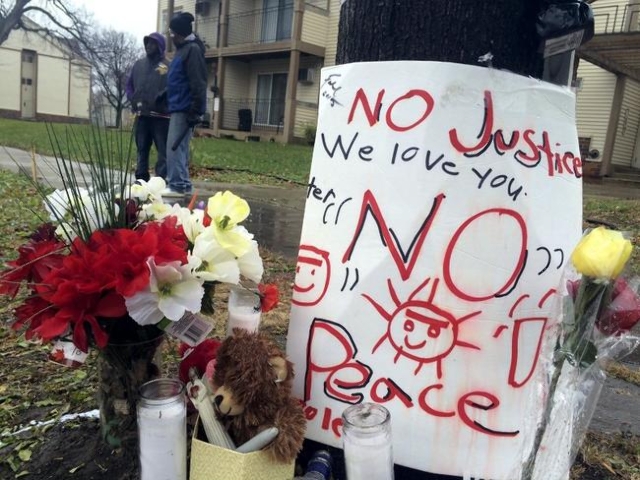 State officials on Wednesday identified the two Minneapolis police officers involved in the fatal shooting this week of an unarmed black man that has sparked protests and dozens of arrests.
The Minnesota Department of Public Safety said Officers Mike Ringgenberg and Dustin Schwarze were involved in the shooting early Sunday of Jamar Clark, 24. Both men have been police officers for seven years, including 13 months with the city.
Community activists have said Clark was unarmed and handcuffed when he was shot shortly after midnight on Sunday. Officials confirmed Clark was unarmed but were still investigating whether he was handcuffed.
The deaths of unarmed black people at the hands of police in the United States over the past year have fueled protests nationwide and rekindled a national civil rights movement, including a group called Black Lives Matter.