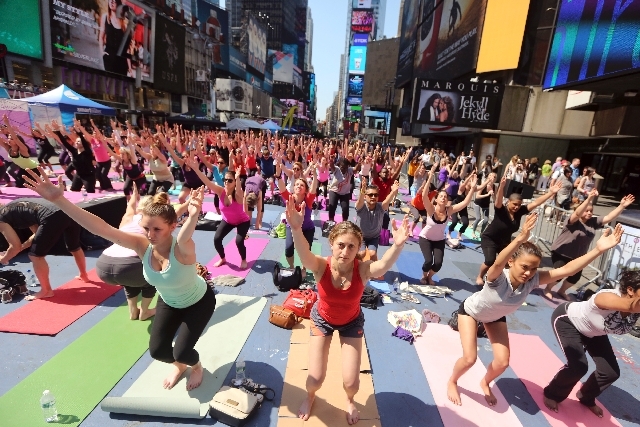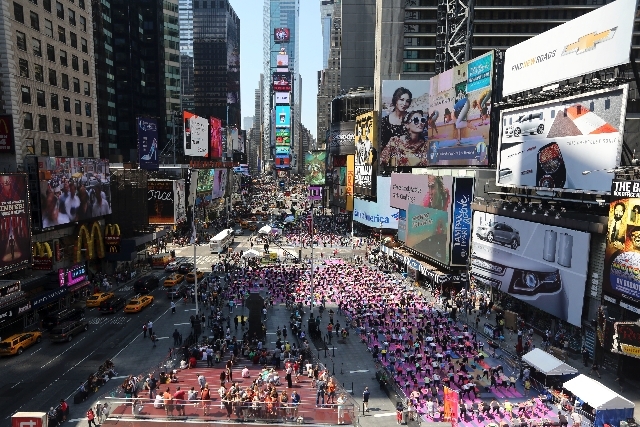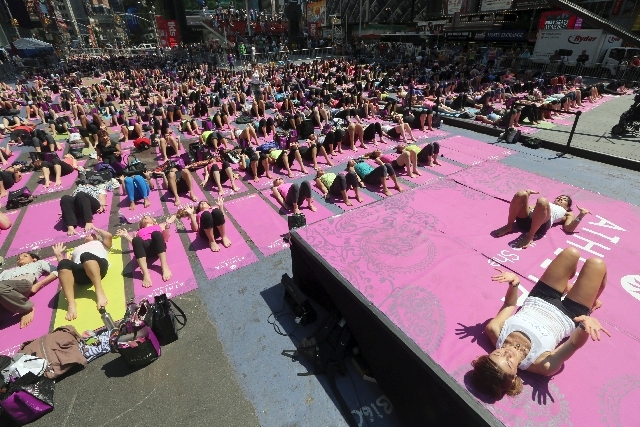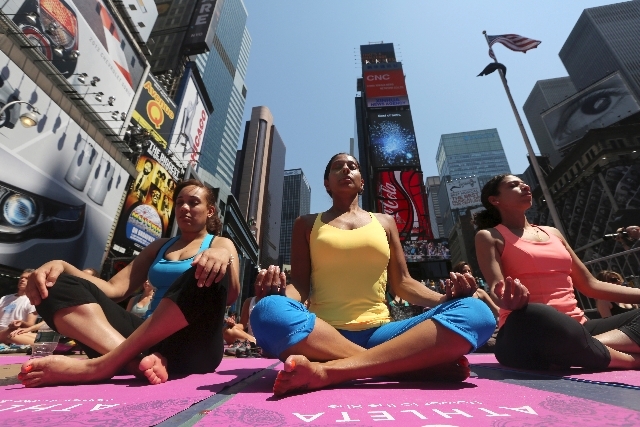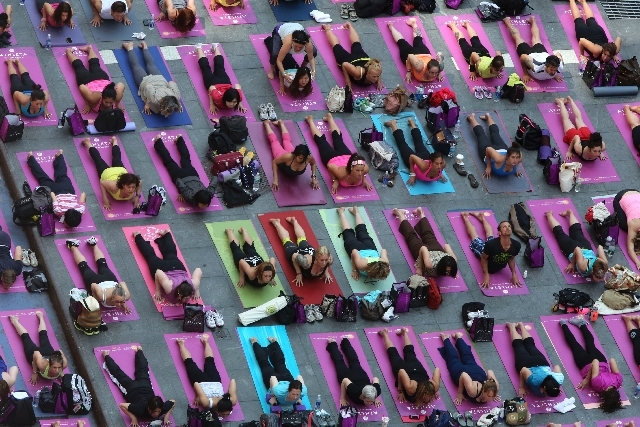 NEW YORK — One of the busiest crossroads in the world came to a standstill as yoga enthusiasts took over Manhattan's Times Square to celebrate the longest day of the year.
The "Mind over Madness" event on Friday included free yoga classes all day. Fifteen thousand people registered to roll out their yoga mats and join in.
President of Times Square Alliance and co-founder of the event Tim Tompkins says part of its appeal is finding stillness and calm in the middle of the city rush.
Across the pond in England police say more than 20,000 people gathered at the famed Stonehenge monument to celebrate the solstice Friday morning. Cloud cover prevented bright sunshine at dawn but a joyous spirit prevailed.