Pregnant giraffe about to give birth watched by over 1M on YouTube live stream
February 28, 2017 - 7:11 am
Updated February 28, 2017 - 9:34 am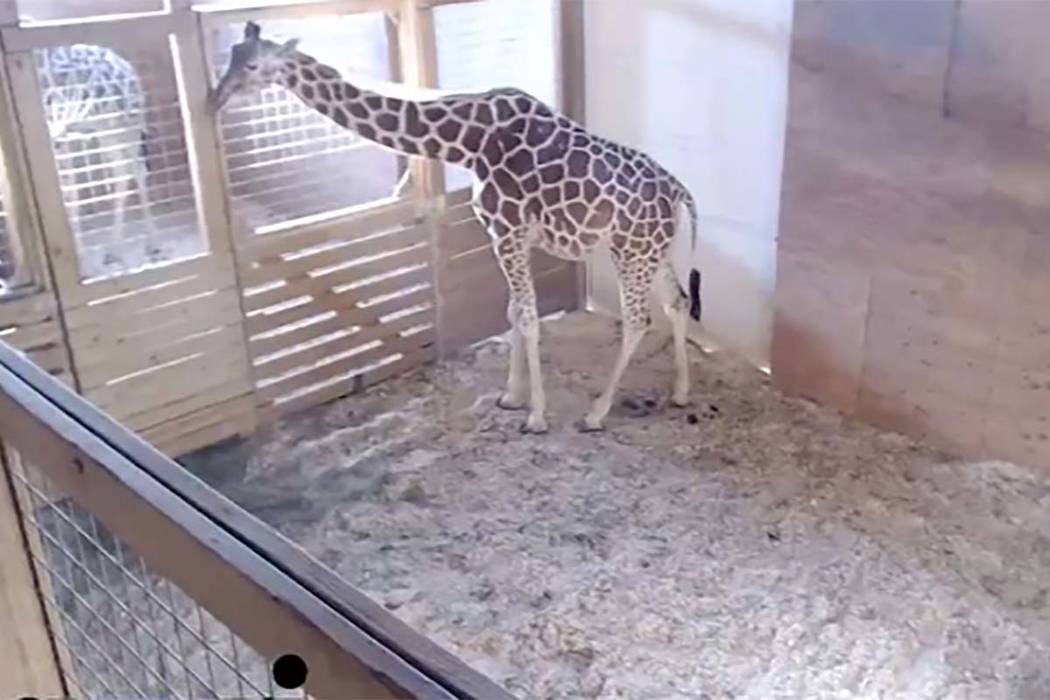 NEW YORK — More than a million people have viewed a YouTube live stream of a pregnant giraffe awaiting the birth of a baby at an upstate New York animal park.
Jordan Patch, owner of the Animal Adventure Park in Harpursville, New York, says the mother, called April, could give birth any time.
A YouTube webcam has been set up so people can watch the action.
It's not the 15-year-old mother giraffe's first pregnancy. But now, April has become a long-legged, spotted celebrity at the interactive, educational park featuring hundreds of animals — from wolves and zebras to pot-bellied pigs.
Giraffes can be in labor anywhere from hours to a full day.
Once the newborn appears, the park will hold an online naming competition.