Rally to end racism unites capital 50 years after MLK's death
Updated April 4, 2018 - 6:46 pm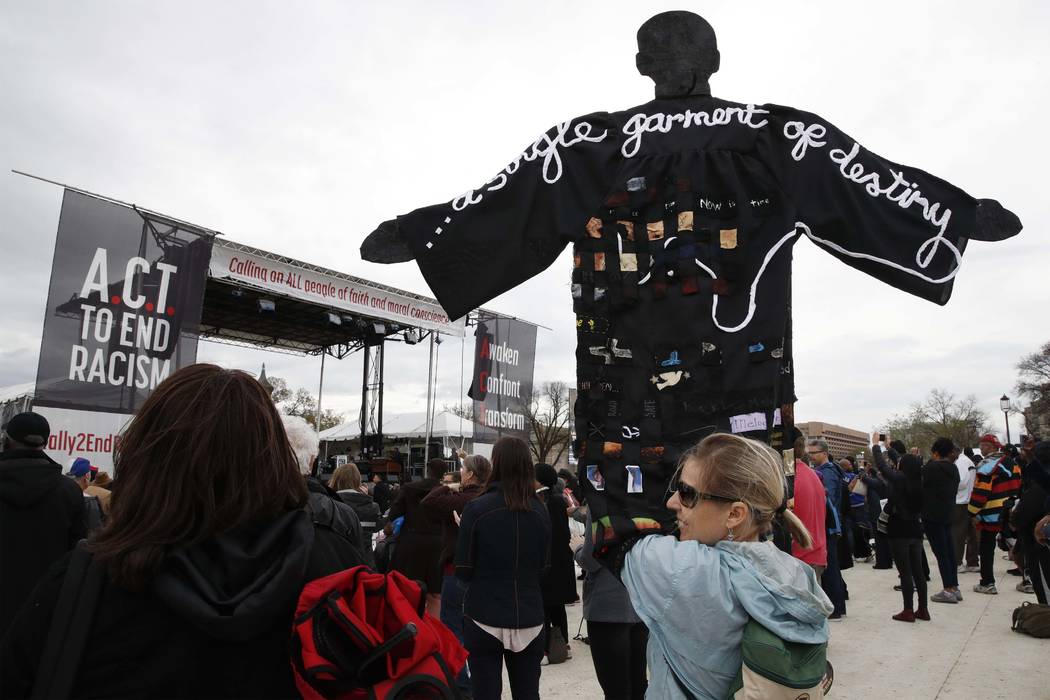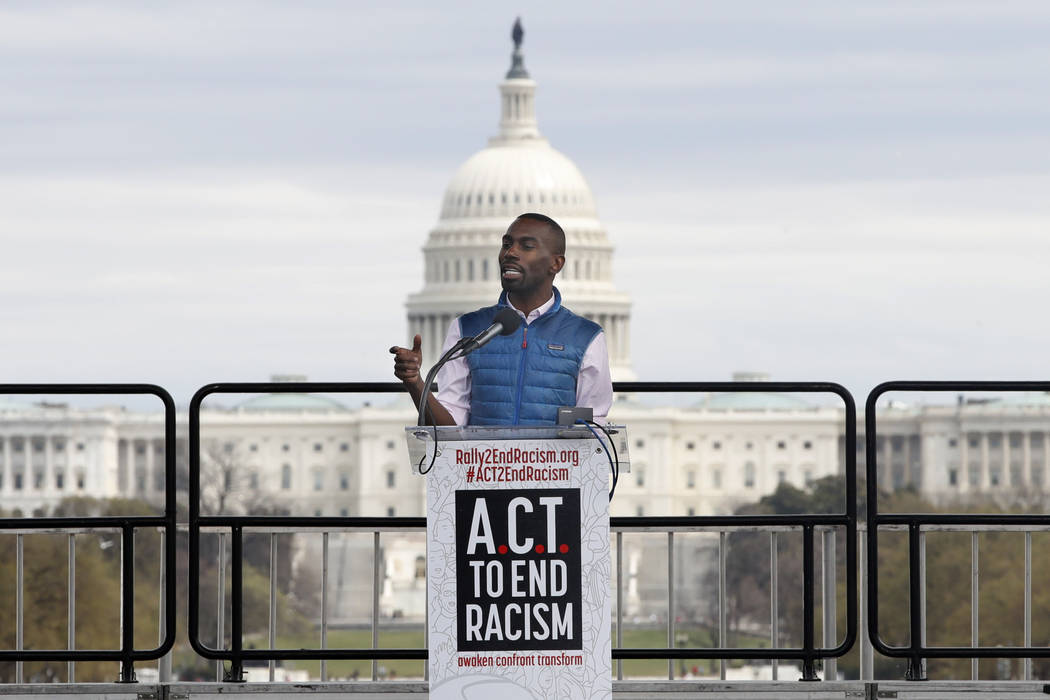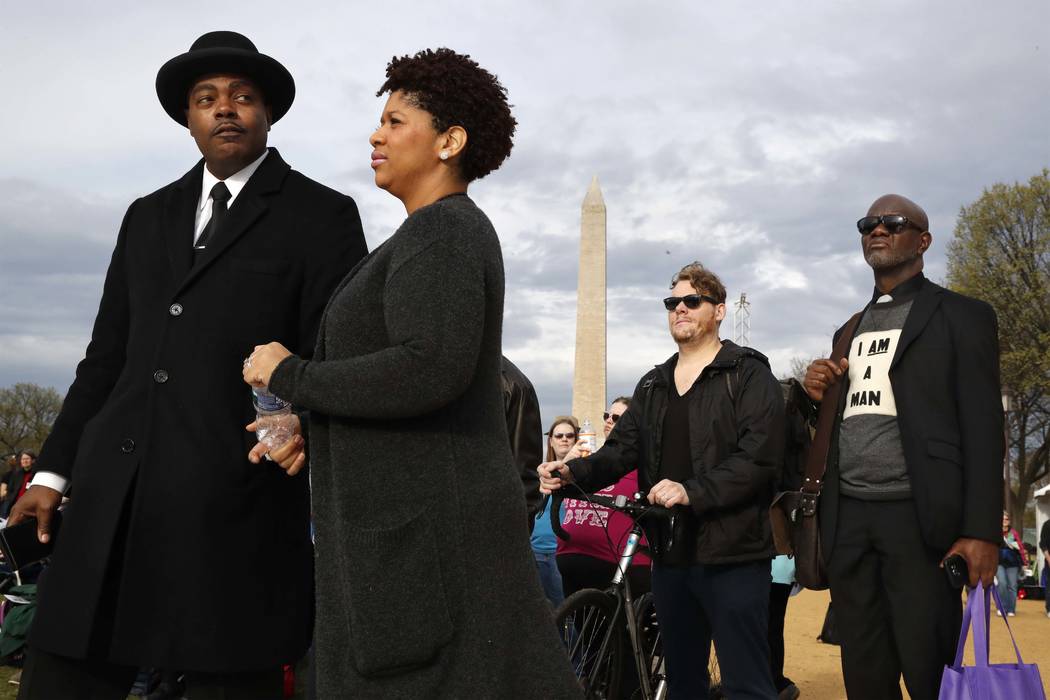 WASHINGTON — It is a painful memory. Martin Luther King Jr.'s assassination dimmed the hope of a nonviolent movement for racial and gender equality and left the nation's capital literally burning with rage.
But 50 years later, on the anniversary of his death, religious leaders from various faiths gathered for prayer and readings at various events here, determined to keep the civil rights leader's vision and message alive.
"We are here for a great cause. We are here for justice and equality for everyone, no matter the color of their skin," said Maxine Raysor, 76, of Gatesville, North Carolina.
Raysor helped organize four buses to carry parishioners from 16 churches in North Carolina to the A.C.T. To End Racism rally on the National Mall.
The rally was one of several events held on a day of remembrance for the slain civil rights leader.
A prayer service was held at New York Avenue Presbyterian Church, and a walk to honor King's life and legacy included a stop at the Lincoln Memorial, where he delivered his "I Have a Dream" speech in August 1963.
"We're a nonprofit community organization and our goal is to give people an overview of MLK, the March on Washington, and the 'I Have a Dream' speech," said Robert Kelleman with Washington, DC History & Culture.
The assassination sparked an angry response in the District of Columbia, a city with an African-American majority population but one that was struggling with racial discrimination and inequality.
Riots erupted throughout the city and stores were looted and set alight. Fires burned and smoke filled the skyline just blocks from the White House and the U.S. Capitol.
After eight days, 13 people were dead and nearly 1,000 buildings were damaged or destroyed.
Kirby and Christine Knight, both 67, remember the day King died. They were at Central High School in Gatesville, North Carolina, and students were gathered in the gymnasium. They kneeled down when they were told the news.
"He was an innocent man," Christine Knight said.
The Knights came to the rally to honor King, and to continue the cause.
"We need to come together as one," Kirby Knight said.
Political polarization, a surge in hate crimes and surveys that show continued economic disparity were cited by speakers at the rally, which drew a diverse crowd of all faiths. Gospel music was played and people sat in folding chairs on the Mall, interrupted at one point by heavy winds and rain.
Despite lagging social change, the legacy of King lives on.
"Fifty years after the assassination, there is still much work to do today," said the Rev. Kevin Agee, of Waldorf, Maryland, who was in the crowd with a couple hundred people from the Christian Methodist Episcopal Church, Washington-Virginia District.
The King family name lives on, too.
Last month, King's granddaughter Yolanda Renee King delivered a speech here at the March for our Lives demonstration to prevent gun violence.
"I have a dream that enough is enough and that this should be a gun-free world, period," the granddaughter said to applause from hundreds of thousands who gathered not far from where King delivered his famous speech.
See all of our MLK coverage: www.reviewjournal.com/mlk50
Contact Gary Martin at gmartin@reviewjournal.com or 202-662-7390. Follow @garymartindc on Twitter.