Small plane on way to Nevada crashes in Phoenix; pilot burned
Updated June 11, 2019 - 8:03 pm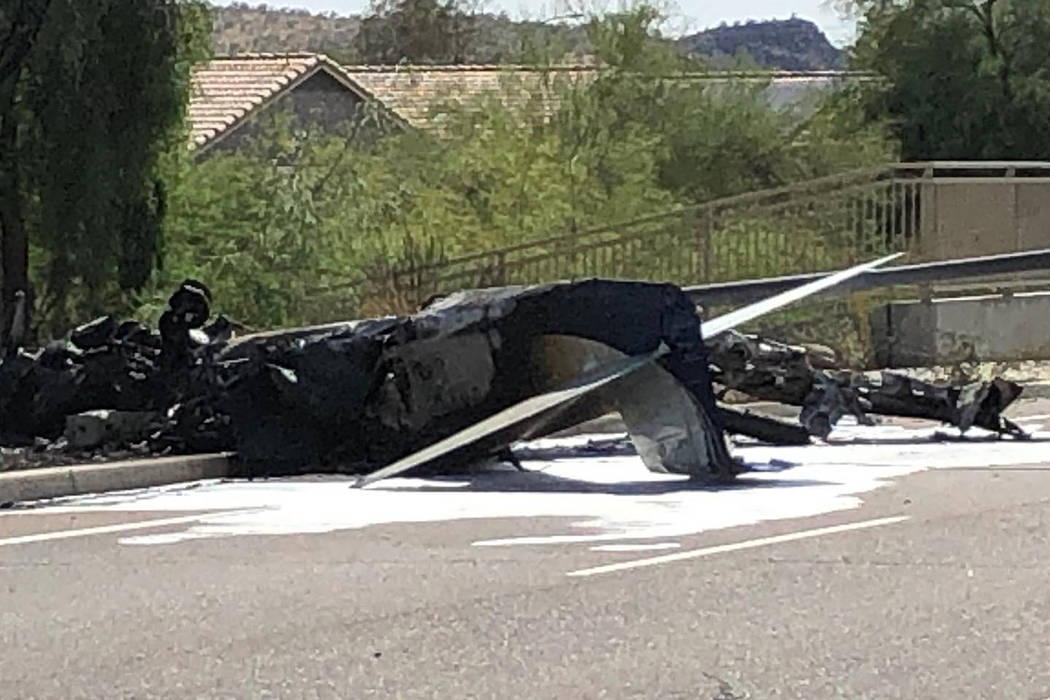 PHOENIX — A pilot has been critically burned after the crash of a small plane in north Phoenix.
Phoenix Fire Department crews were dispatched to the scene about 3 p.m. Tuesday after the single-engine Mooney M20 crashed on the side of a road and burst into flames.
Authorities say the 50-year-old pilot was the only person aboard and suffered second- and third-degree burns.
The man was transported to a hospital in critical condition. His name hasn't been released yet.
A Federal Aviation Administration spokesman said the plane took off from Scottsdale Airport and was headed to Carson City, Nevada, when it went down about a mile west of the Deer Valley Airport.
One wing was sheared off from hitting a light pole.
The National Transportation Safety Board and Federal Aviation Administration will investigate the cause of the crash.