Travel from UK hampered due to new virus strain; California struggles
December 20, 2020 - 7:35 am
Updated December 20, 2020 - 11:20 am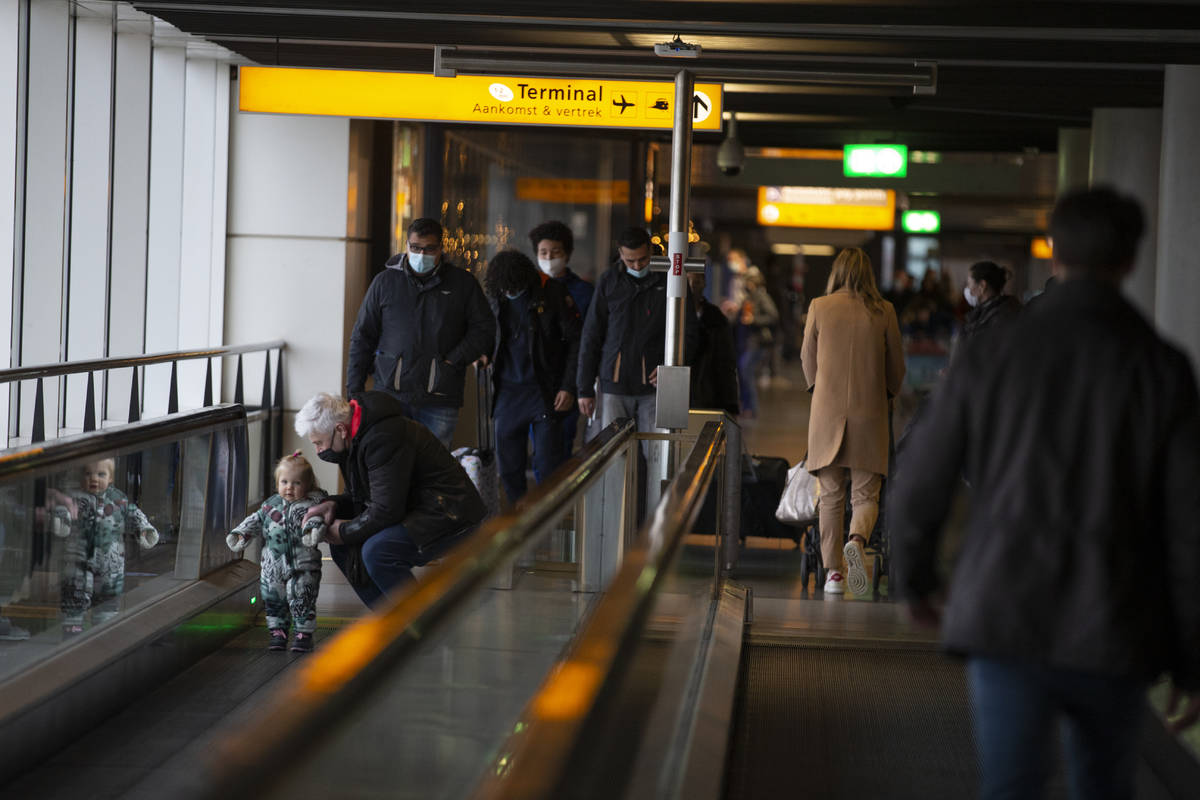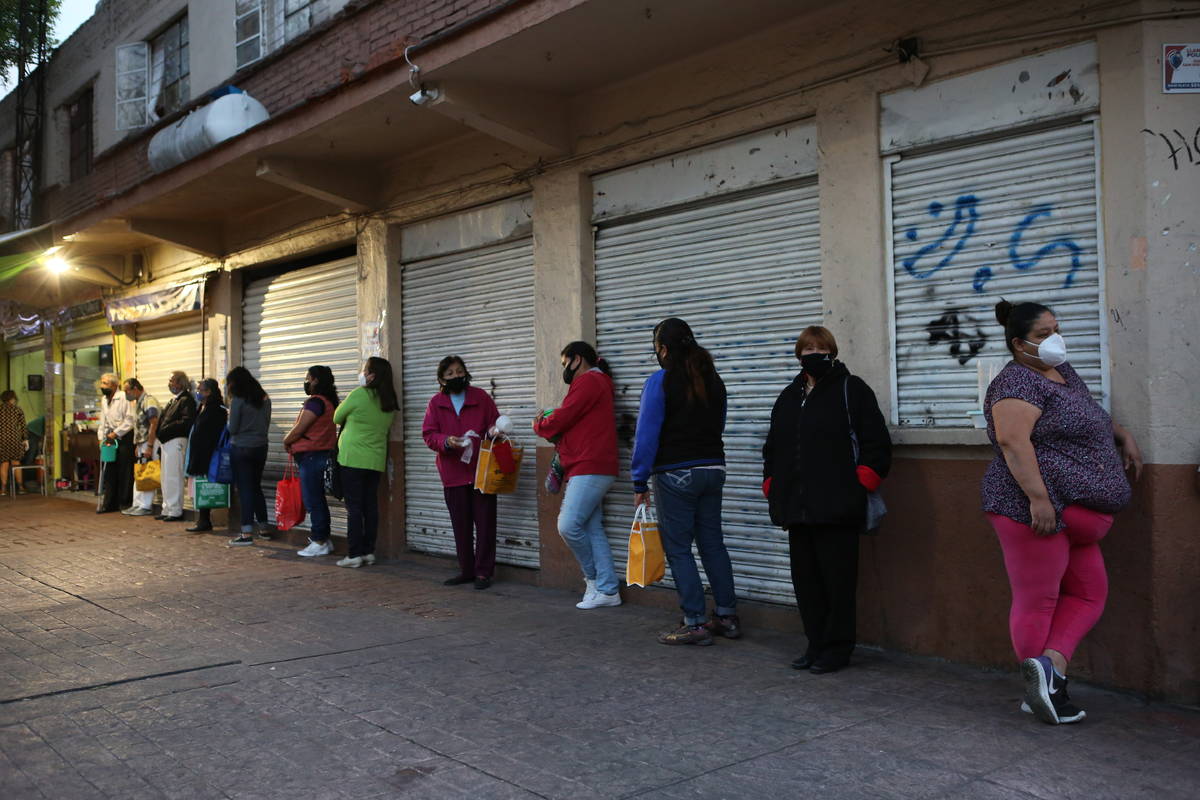 LONDON — Eurostar trains between London, Brussels and Amsterdam are being canceled from Monday, after the Belgian government announced that borders with the U.K will close at midnight Sunday.
The high-speed train operator said Sunday that trains continue to operate on the London to Paris route.
The Belgian government has said it will review the position in 24 hours. Eurostar said they're awaiting further details from relevant governments on how travel restrictions will be enforced.
European countries including the Netherlands, Belgium, Austria, Germany and Italy said Sunday they would halt flights from the U.K., hours after Britain's government imposed tough new coronavirus restrictions on large areas of southern England to curb what officials described as a fast-moving new strain of the virus.
California caseload doubles from July peak
California hospitals are battling to find beds to house patients amid fears the explosion of coronavirus cases will exhaust staffing resources.
As of Saturday, nearly 17,400 people were hospitalized with confirmed or suspected COVID-19 infections — more than double the previous peak reached in July — and a state model that uses current data to forecast future trends shows the number could reach 75,000 by mid-January.
More than 3,600 confirmed or suspected COVID-19 patients were in intensive care units. All of Southern California and the 12-county San Joaquin Valley to the north have exhausted their regular intensive care unit capacity, and some hospitals have begun using "surge" space. Overall, the state's ICU capacity was just 2% on Saturday.
The enormous crush of cases in the last six weeks has California's death toll spiraling ever higher. Another 272 fatalities were reported Saturday and in the last week nearly 1,600 people died.
In hard-hit Los Angeles County, Director of Public Health Barbara Ferrer implored people to stay home as much as possible, not mingle with others outside their household and wear a mask and social distance when around others.
"Places where people from different households gather and do not follow safety directives contributes to unnecessary COVID-19 spread that results in hospitalizations and deaths that could have been avoided," she said. "Following the safety measures saves lives and is our only way to protect essential workers and our hospitals."
LA County health officials announced Saturday they had modified their health orders to comply with recent U.S. Supreme Court rulings calling for places of worship to be allowed to have outdoor and indoor services, with appropriate health safety precautions.
On Saturday night, Apple Inc. announced that it is temporarily closing all 53 of its stores in California because of the coronavirus outbreak. Under the stay-at-home order in effect for nearly the entire state, retail stores are limited to 20% capacity.
As businesses struggle during what should be a very busy holiday shopping season, many hospitals are preparing for the possibility of rationing care. A document recently circulated among doctors at the four hospitals run by Los Angeles County calls for them to shift strategy: Instead of trying everything to save a life, their goal during the crisis is to save as many patients as possible. That means those less likely to survive won't get the same kind of care offered in normal times.
"Some compromise of standard of care is unavoidable; it is not that an entity, system, or locale chooses to limit resources, it is that the resources are clearly not available to provide care in a regular manner," the document obtained by the Los Angeles Times reads.
Isarel begins inoculation drive
Israel on Sunday began its coronavirus inoculation drive, aiming to vaccinate some 60,000 people a day in a bid to stamp out the illness that is once again surging among its population.
The country will first immunize health workers, followed by the elderly, high-risk Israelis and those over 60 years old. Israel says it has secured sufficient doses for much of the country's 9 million people from both Pfizer and Moderna, whose vaccine U.S. authorities approved this week for emergency use.
With public opinion polls showing many Israelis are reluctant to receive shots right away, Prime Minister Benjamin Netanyahu said he would set a "personal example" and insisted on being the first Israeli vaccinated. He received the shot Saturday night.
Netanyahu called it an "exciting moment" that would put Israel on the path to returning to its normal routines. The country's health minister also received a vaccine shot.
S. Korea infections rise
South Korea has recorded more than 1,000 new coronavirus cases for the fifth consecutive day, putting pressure on authorities to enforce the toughest distancing rules that would further hurt the economy.
The Korea Disease Control and Prevention Agency says it's found 1,097 additional cases over the past 24-hour period, the highest daily tally since the pandemic began. That puts the national caseload at 49,665, including 674 deaths.
About 70% of the new cases come from the densely populated Seoul metropolitan area, which has been at the center of a viral resurgence.
The pace of the spread has already met government conditions for raising social distancing rules to their highest level. But officials have been reluctant to move forward with the measure out of worries for the economy. The new steps would be banning gatherings of more than 10 people and shutting hundreds of thousands of non-essential businesses.
This is a developing story. Check back for updates.