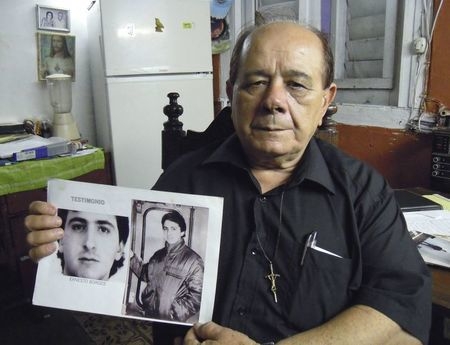 WASHINGTON — The Cuban government is resisting the release of several of the 53 people the U.S. government has said were to be freed as part of a thaw in relations, linking them to acts of violence, a congressional aide told Reuters.
"We've been told that the Cuban government has agreed to release all but several of the political prisoners on the list," the aide said.
"The government in Havana believes that the smaller group has committed acts of violence."
No specific number of prisoners was provided.
The prisoner release is part of a deal last month to renew diplomatic relations between the United States and Cuba aiming to end more than five decades of hostility. But information about those to be freed, including their names, has not been divulged by President Barack Obama's administration.
White House and State Department officials say they want all of the prisoners to be released.
The lack of information about the prisoners has provided ammunition for critics of Obama's restoration of ties with Havana. Their release could help the White House ease doubts about its plans before the start of formal talks expected later this month between U.S. State Department officials and the government of Cuban President Raul Castro.
The congressional source said the list of prisoners was compiled by human rights groups and given to the Havana government by the White House. It has not been released to members of Congress.
Florida Sen. Marco Rubio, a Cuban-American Republican who is a leading congressional critic of Obama's policy shift, on Tuesday wrote to Obama to urge him to cancel upcoming talks with Havana — at least until all the prisoners are released.