White House pressures FDA boss to get Pfizer vaccine approved Friday
December 11, 2020 - 7:21 am
Updated December 11, 2020 - 11:54 am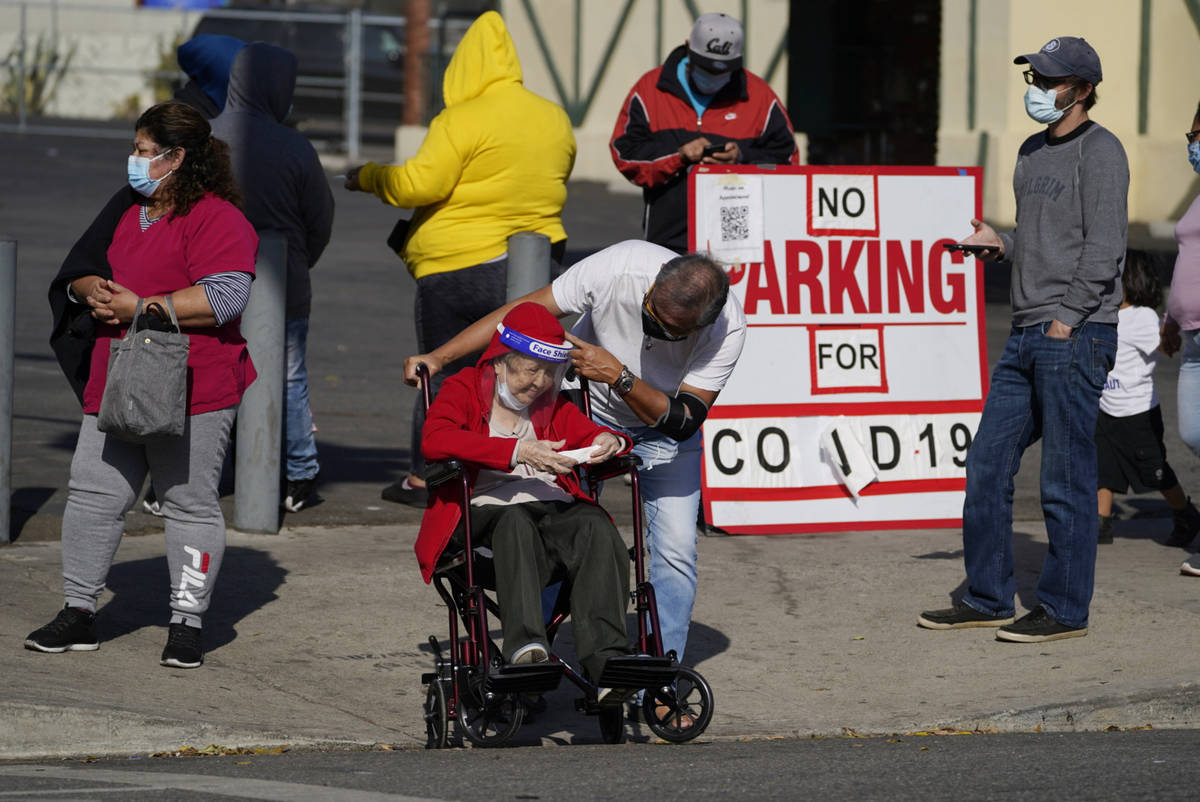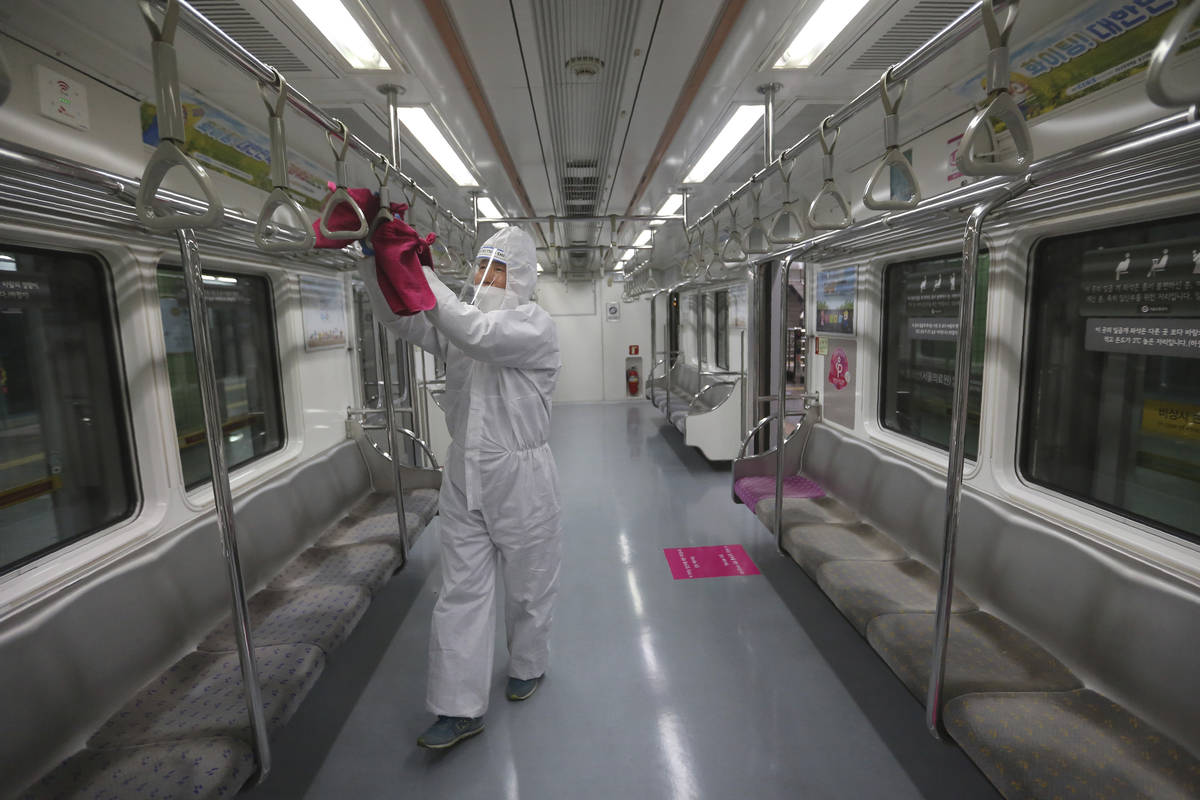 WILMINGTON, Del. — White House chief of staff Mark Meadows on Friday pressed Food and Drug Administration chief Stephen Hahn to grant an emergency use authorization for Pfizer's coronavirus vaccine by the end of the day.
The vaccine won approval Thursday from an FDA panel of outside advisers, and signoff from the FDA is the next step needed to get the shots to the public.
Meadows spoke to Hahn by telephone on Friday, according to a senior official familiar with the call but not authorized to discuss private conversations.
Hahn signaled that he would tell regulators to do so, the official said.
President Donald Trump has been pressing for quick approval for the vaccine.
Earlier, Hahn said his agency has told Pfizer that it "will rapidly work" to grant emergency use of its COVID-19 vaccine following a positive recommendation by government advisers.
The FDA decision will kickstart an unprecedented vaccination campaign needed to eventually defeat the virus. The FDA's greenlight of the vaccine, co-developed with BioNtech, was practically assured after the positive vote by agency advisers a day earlier.
The FDA's brief statement came less than an hour after President Donald Trump tweeted directly at FDA Commissioner Stephen Hahn, complaining that FDA "is still a big, old, slow turtle."
While my pushing the money drenched but heavily bureaucratic @US_FDA saved five years in the approval of NUMEROUS great new vaccines, it is still a big, old, slow turtle. Get the dam vaccines out NOW, Dr. Hahn @SteveFDA. Stop playing games and start saving lives!!!

— Donald J. Trump (@realDonaldTrump) December 11, 2020
FDA staff have repeatedly said they expect to issue a decision within days of Thursday's meeting. Many FDA observers predict action by Saturday ahead of a Sunday meeting by the Centers for Disease Control and Prevention.
The panel of CDC advisers will vote on who should get priority for the initial shots. Federal officials plan to allocate the first 6.4 million doses of the vaccine to states based on their population.
On Thursday, an advisory panel endorsed widespread use of Pfizer's coronavirus vaccine, putting the country just one step away from launching an epic vaccination campaign against the outbreak that has killed close to 300,000 Americans.
Shots could begin within days, depending on how quickly the Food and Drug Administration signs off, as expected, on the expert committee's recommendation. First in line for the vaccinations would be health care workers and nursing home residents. Widespread access to the general public is not expected until the spring.
"This is a light at the end of the long tunnel of this pandemic," declared Dr. Sally Goza, president of the American Academy of Pediatrics.
In a 17-4 vote with one abstention, the government advisers concluded that the vaccine from Pfizer and its German partner BioNTech appears safe and effective for emergency use in adults and teenagers 16 and over.
The outbreak
— U.S. experts endorse wide use of the Pfizer-BioNTech vaccine. Shots could begin within days for U.S. health care workers and people in nursing homes.
— Germany sees record daily virus infections and deaths, calls grow louder for tougher lockdown.
— ICU workers struggle find a balance, acknowledging the vast amounts of deaths they have witnessed but trying to keep their own mental health intact.
— U.S. daily coronavirus deaths top 3,000, more than 9/11 or Pearl Harbor.
— New York Gov. Andrew Cuomo reinstated an indoor dining ban in New York City, citing virus spread.
Thanksgiving price
With some Americans now paying the price for what they did over Thanksgiving and falling sick with COVID-19, health officials are warning people — begging them, even — not to make the same mistake during the Christmas and New Year's season.
"It's a surge above the existing surge," said Ali Mokdad, a professor of health metrics sciences at the University of Washington in Seattle. "Quite honestly, it's a warning sign for all of us."
Across the country, contact tracers and emergency room doctors are hearing repeatedly from new coronavirus patients that they socialized over Thanksgiving with people outside their households, despite emphatic public-health warnings to stay home and keep their distance from others.
The virus was raging across the nation even before Thanksgiving but was showing some signs of flattening out. It has picked up steam since, with new cases per day regularly climbing well over 200,000.
Deaths in the U.S. have climbed to a seven-day average of almost 2,260 per day, about equal to the peak seen in mid-April, when the New York City area was under siege. New cases are running at about 195,000 a day, based on a two-week rolling average, a 16% increase from the day before Thanksgiving, according to an Associated Press analysis.
Britain shortens quarantine time
Britain is shortening the mandatory self-isolation period for people arriving from overseas and those who come into contact with confirmed coronavirus cases.
The government says starting Monday they will have to quarantine for 10 days rather than 14. The change was agreed by the chief medical officers of England, Scotland, Wales and Northern Ireland.
It comes amid concerns that many people are not following instructions to self-isolate.
England's deputy chief medical officer, Jenny Harries says reducing the period to 10 days was a "reasonable balance between managing the risk to the public but allowing us not to intrude on their lives."
The rule for passengers applies to arrivals from everywhere except a list of "safe" countries that have low levels of the virus.
Switzerland control measures
Switzerland's government is ordering restaurants, bars, shops and leisure facilities in most regions to close early as it faces a resurgence in coronavirus infections.
President Simonetta Sommaruga says the requirement to close at 7 p.m. will take effect at midnight Friday and run though Jan. 22.
There will be exceptions for regions where the coronavirus reproduction rate is below 1 and the infection rate below the national average for seven days, where opening until 11 p.m. will be allowed.
Sommaruga says action is needed because infections are rising quickly in most Swiss regions, but "we want to prevent a lockdown."
Lockdowns in one shape or another have been imposed in many other European countries. Health Minister Alain Berset says the Swiss restrictions are "very moderate" and residents must respect them to avoid tougher measures.
Lots of activity in California
California health officials are urging the state's residents to stay home as much as possible because of a coronavirus surge taxing the state's hospitals.
But the most recent stay-at-home order allows Californians to do many more activities than the March shutdown that made the state a model on how to respond to the virus. People have been buying Christmas trees, shopping for groceries and hitting the gym since the orders took effect Monday in Southern California and much of the Bay Area and Central Valley.
On Thursday, the state set a one-day record of 220 deaths. Los Angeles County Health Director Barbara Ferrer is warning of catastrophic consequences if more people don't heed orders to stay home and within their own household members.
She says hospitals are becoming overwhelmed and may result in "severely ill patients not able to get the care they need."
GSK potential vaccine slowed
Drugmakers GlaxoSmithKline and Sanofi say their potential COVID-19 vaccine won't be ready until late next year as they seek to improve the shot's effectiveness in older people.
The companies say early-stage trials showed the vaccine produced an "insufficient" immune response in older adults, demonstrating the need to refine the product so it protects people of all ages.
GSK and Sanofi, based in London and Paris, respectively, say they were confident of the vaccine's ultimate success due to positive results from other tests.
In adults 18 to 49, the vaccine produced an immune response comparable to patients who had recovered from COVID-19, the companies say.
Tougher German rules sought
Calls were growing Friday for tougher lockdown measures in Germany as officials report record daily coronavirus cases and deaths.
The Robert Koch Institute said the country's 16 states reported 29,875 new cases of COVID-19, breaking the previous daily record of 23,679 cases reported the day before.
The number of deaths from the virus rose by 598, to a total of 20,970. The previous daily record of deaths was 590, set on Wednesday.
Germany's states are responsible for imposing and lifting restrictions, and Chancellor Angela Merkel earlier this week urged action, saying "we are in a decisive, perhaps the decisive, phase of fighting the pandemic."
Restaurants, bars, leisure and sports facilities are currently closed in Germany and hotels are closed to tourists, but schools and nonessential shops remain open.
Merkel has called on state governments to consider closing schools early before Christmas and is expected to meet with governors soon to discuss possible new measures. Several states have already announced new restrictions on their own.
Pennsylvania rerstrictions
Pennsylvania is halting school sports and other extracurricular activities, ordering gyms, theaters and casinos to close and banning indoor dining at restaurants in response to the worsening pandemic.
A day after telling Pennsylvanians of his own COVID-19 diagnosis, Gov. Tom Wolf announced the widely expected clampdown Thursday. He said it aims to slow the accelerating spread of the coronavirus and prevent hospitals from becoming overrun.
"We all hoped it would not come to this," Wolf said at a virtual news conference, but "we need to slow the spread to save lives."
The restrictions include a 10-person cap on indoor gatherings, a 50-person limit for outdoor gatherings and capacity restrictions at retail stores. They take effect Saturday and run through until Jan. 4.
This is a developing story. Check back for updates.