YouTube-famous adventure bros cited for bad behavior at national parks
November 1, 2016 - 10:45 pm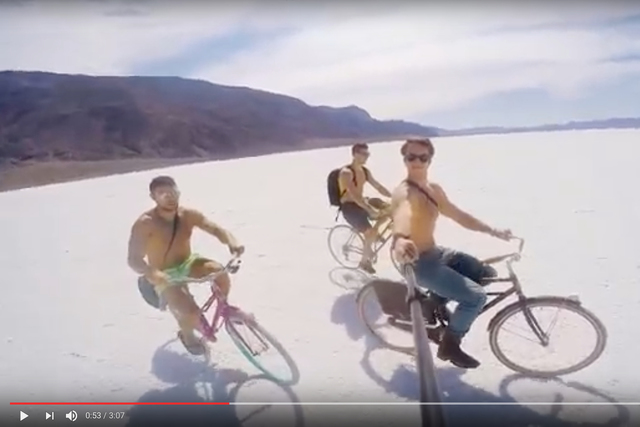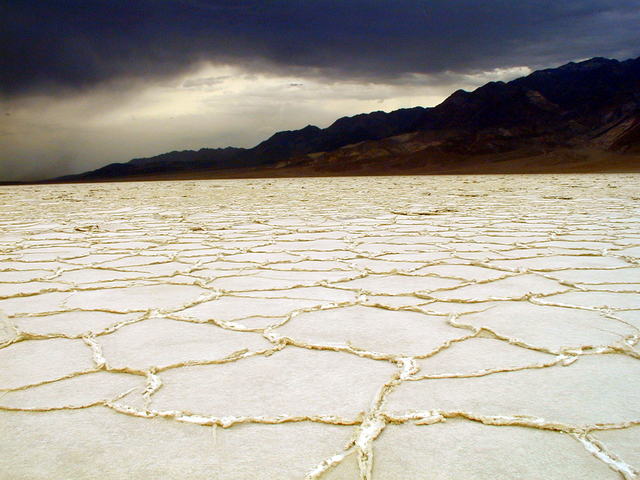 Five members of a YouTube-famous adventure travel group called High On Life have been cited for numerous violations after they posted videos of themselves breaking rules in several national parks, including Death Valley and Zion.
The five men, all from Canada, appeared in justice court in Yellowstone National Park on Tuesday to face "multiple violation notices" from the National Park Service and Bureau of Land Management after they filmed themselves leaving designated trails to walk around sensitive and potentially dangerous hot springs and riding bicycles and flying drones in wilderness areas where mechanized vehicles are prohibited.
Three of the defendants — identified by the Park Service as Justis Cooper Price Brown, Charles Ryker Gamble and Alexey Andriyovych Lyakh — pleaded not guilty and will be appointed court attorneys.
According to the Park Service, Parker Heuser pleaded guilty to riding a bicycle in a wilderness area and taking commercial photographs without a permit in Death Valley's Badwater Basin and for similar violations at the BLM-managed Bonneville Salt Flats in Utah. He agreed to pay more than $1,000 in fines and fees.
Hamish McNab Campbell Cross pleaded guilty to charges in Yellowstone National Park that included disorderly or dangerous conduct and foot travel in a thermal area. He agreed to pay over $8,000 in fines, restitution and fees.
As part of their probation, both men will be banned for the next five years from entering public lands managed by the U.S. Department of Interior, U.S. Department of Agriculture or the U.S. Army Corps of Engineers.
"I am deeply offended by the serial nature of these violations," said Death Valley National Park Superintendent Mike Reynolds in a written statement. "This is a pattern of behavior that shows no respect for environmental protection or the experiences of other park visitors."
According to its website, High on Life was started by a group of friends who made a viral video and used their internet celebrity to launch a clothing line.
They also travel together, posting videos and descriptions of their adventures on their YouTube channel, where they have more than 300,000 subscribers, and their website sundayfundayz.com. The site's motto: "If you can you should."
It was their "Great American Road Trip" earlier this year that landed them in hot water with park authorities. Traveling in a bright blue High On Life RV, the men hit a number of parks and public sites over the course of a few weeks.
In March, three of the men were stopped and cited by a park ranger at Badwater in Death Valley. Two months later, a tourist at Yellowstone contacted park rangers after seeing four of the men walking off the designated trail at Grand Prismatic Spring.
Tips from the public and clues left by the High On Life members themselves on social media prompted additional investigations into the group's activities on other federal lands.
Death Valley has seen several recent high-profile cases of lawlessness and vandalism.
In August, an unidentified motorists took an illegal joyride across Racetrack Playa, defacing the remote dry lake bed famous for its mysterious moving stones.
In April, three men broke into Devil's Hole, a water-filled cavern in Nevada that's managed by the national park, and damaged critical habitat for an endangered fish.
In June, a San Diego woman pleaded guilty to damaging government property after she drew and painted on rocks at seven National Park sites, including Death Valley, as a part of 2014 "art" spree she documented on social media.
And in August, a Mono County, California, man pleaded guilty to illegally collecting Indian artifacts from Death Valley and other sites over a 20-year period.
Contact Henry Brean at hbrean@reviewjournal.com or 702-383-0350. Follow @RefriedBrean on Twitter.