Nevada assemblyman who made slavery remark ordered to explain financials
December 11, 2013 - 7:20 am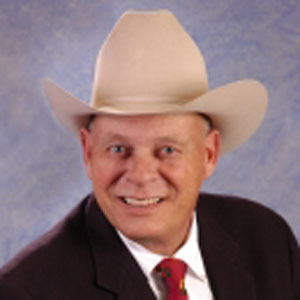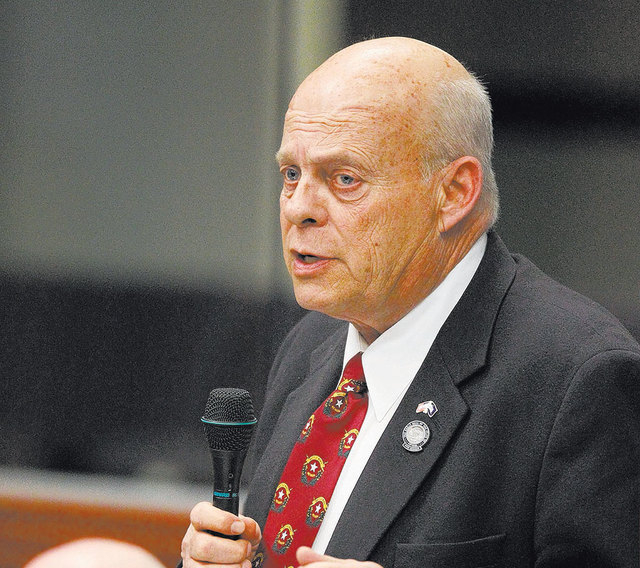 CARSON CITY — The secretary of state's office has ordered embattled Assemblyman Jim Wheeler — the man who said he would support slavery if his constituents wanted it — to explain by Dec. 31 allegations of discrepancies in the financial disclosure statements he has filed since 2010.
In a Monday letter to the Gardnerville Republican, Deputy Secretary of State Scott Gilles asked Wheeler to clear up allegations that he failed on financial disclosure statements to list six tax liens he might have with the state of Michigan.
He also requested explanations for why Wheeler reported different periods, mainly four years, nine years and 10 years, as his length of residency in Nevada.
And he wants Wheeler to identity the names of businesses and the sources of income he has received during the applicable time periods.
Gilles noted in the letter that he spoke with Wheeler on Oct. 8 and that the lawmaker told him he would respond to his request. To this point, Gilles said, "I have yet to receive any follow-ups on this issue."
Wheeler said Tuesday that he has written two letters to Michigan to find out about the possible tax liens, which he denied he incurred, but has not received any responses.
He said he told the secretary of state's office that he would respond to their concerns when he received information from Michigan.
Each year politicians are required to fill out financial disclosure statements that list their debts, sources of income, years of residency, property holdings, gifts and other information. The secretary of state oversees the statements.
Gilles wrote that if Wheeler does not comply, then the matter will be forwarded to the attorney general's office, and civil penalties and attorneys fees could be collected.
Former Assemblyman Kelly Kite of Minden, who lost to Wheeler in the 2012 Republican primary for Assembly District 39, filed a complaint Sept. 30 against his successor with the secretary of state.
He said that Wheeler failed on a financial disclosure statement to list any debts more than $5,000.
Kite released a tax lien from the Michigan Department of Taxation that showed a Floyd J. Wheeler III of Whitesboro, Texas, in 2008 owed withholding taxes of $6,186. Kite also released information about $99,585 judgments against someone with Wheeler's name in California. Wheeler's full name is Floyd James Wheeler.
"Wheeler appears to be hopping from state to state, one step ahead of bill collectors," said Kite at the time. "Hiding his sources of income may work in his favor with the debts, but he owes voters the facts."
Wheeler dismissed Kite's comments as sour grapes over his election loss. He said he never had lived in Michigan, nor had a business there, so he knew nothing about any debts.
Besides filing the complaint with the secretary of state, Kite filed one with the Assembly Select Committee on Ethics.
Robin Reedy, a longtime state employee and former chief of staff to Gov. Jim Gibbons, has announced she will challenge Wheeler in the Republican primary in June.
Contact Capital Bureau Chief Ed Vogel at evogel@reviewjournal.com or 775-687-3901. Follow him on Twitter at @edison vogel.