Nevada lobby targets big-county wine ban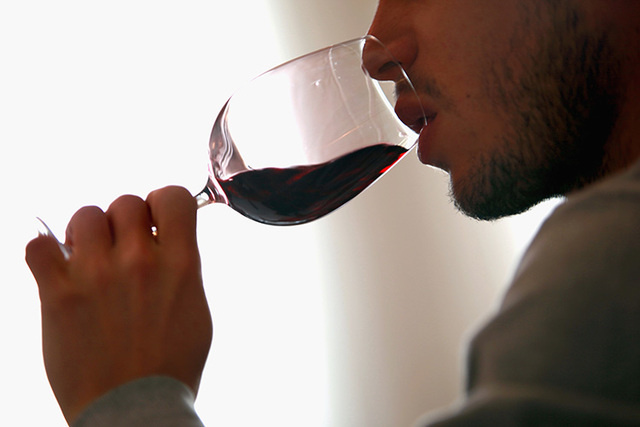 CARSON CITY — A coalition of wine enthusiasts has formed to lobby the 2015 Legislature to allow production and sales of the fermented beverage in Clark and Washoe counties.
Nevada law now bans the selling of wine that is made "on premise" in counties with more than 100,000 residents.
The prohibition means that wineries can operate now in only less populated Nevada jurisdictions. Nye, Douglas and Churchill counties have operating wineries.
The Nevada Wine Coalition will lobby the Legislature to remove the population limitation and allow wineries to make and sell wine on-site in a tasting room.
Reno resident Dennis Eckmeyer, president of the coalition, said wine is a $36 billion industry in the United States and has seen growth every year for 21 years.
"We have the climate to grow grapes and produce a variety of fine wines," he said. "It just makes sense to eliminate this barrier to a new industry that will diversify our economy, create jobs and bring in tax revenue."
Eckmeyer, who has been growing grapes and making wine for six years, said he does not know the origins of the prohibition in the larger counties.
"My guess is it's been that way for a long time," he said.
But microbreweries are now operating around the state, and craft distilleries were authorized by the 2013 Legislature, and now it's time to expand wine-making opportunities, Eckmeyer said.
Assemblyman Pat Hickey, R-Reno, has agreed to sponsor a bill in 2015.
"Many Western states have had tremendous economic success growing grapes and making wine, and I think it's time Nevada joined this growing industry to help diversify our economy in Washoe and throughout the state," Hickey said in a statement.
Daniel Hooper, another member of the coalition, is a graduate student at UNR and has been researching wine grape growing in Northern Nevada for six years.
"Northern Nevada's climate is similar to eastern Washington state, which has over 350 grape growers and 800 wineries," Hooper said. "They have an $8.6 billion wine industry there, and I think Northern Nevada can produce wines that can compete with that region."
Hooper said wine grapes use less water than alfalfa, which is Nevada's top agriculture product, and also have a higher financial yield per acre.
Eckmeyer said Clark County would likely present wine-making opportunities as well.
Contact Capital Bureau reporter Sean Whaley at swhaley@reviewjournal.com or 775-687-3900. Find him on Twitter: @seanw801.