Nevada's dark skies great for stargazing
December 9, 2013 - 10:29 pm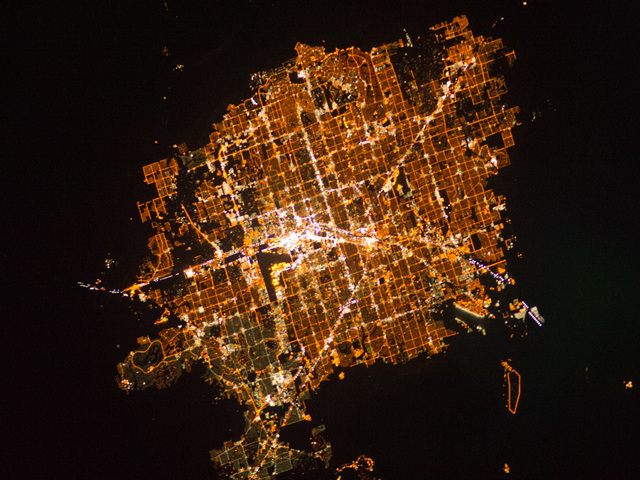 The only stars that come out at night in Las Vegas are on the Strip.
Yes, this city positively shimmers with the garish wattage of celebrity bling, the cool glow of neon, the flashing of LED marquees. Just how radiant is Vegas? Legend has it our town is the brightest spot on Earth from the moon. (We admit we couldn't confirm that by deadline.) And there's so much light in the local night sky that the moon is about the only celestial body you see after dark.
So it might be hard to believe that beyond Sin City, Nevada has some of the nation's blackest skies. The darkness is so deep that rural regions get national attention for their "real" stargazing.
Nevada's midsection is so perfect for studying skies partly because it's hundreds of miles from big cities, which cancel out starlights. Consider this: You can see Las Vegas' glare all the way to Beatty, and Reno's to Hawthorne. But there's more to it, says George Rhee, a professor in UNLV's Department of Physics and Astronomy.
"Desert environments are usually where we put the world's great observatories, because they're dry and there are very few clouds," Rhee said. "And we're in one of the world's great deserts."
There aren't any big observatories in rural Nevada, because it's so remote. Still, with a telescope or even binoculars, you'll spot points of interest. Even seeing the Milky Way with the naked eye "is a spectacular sight," Rhee said.
For the absolute darkest skies, head to the countryside around Tonopah, 215 miles north of Las Vegas on U.S. Highway 95, said Jim Gianoulakis, president of the Las Vegas Astronomical Society. USA Today ranked Tonopah the nation's No. 1 spot for stargazing in 2004, and tourism officials have taken full advantage, mapping out roads they call "star trails." They say you'll see 7,000 stars from the trails, compared with 25 to 50 in the city.
Great Basin National Park, 285 miles north on U.S. Highway 93, also appeals to astronomy lovers, Rhee said. The park holds stargazing walks and an Astronomy Festival every September.
If you don't have eight hours for a stargazing road trip, you can still get a "pretty good view" of night skies if you drive an hour outside of town, Rhee said.
"Just get away from the city and the lights."
Contact reporter Jennifer Robison at jrobison@reviewjournal.com. Follow @J_Robison1 on Twitter.

Celebrating the Silver State