New online real estate opens up with .vegas domain
August 28, 2013 - 8:25 am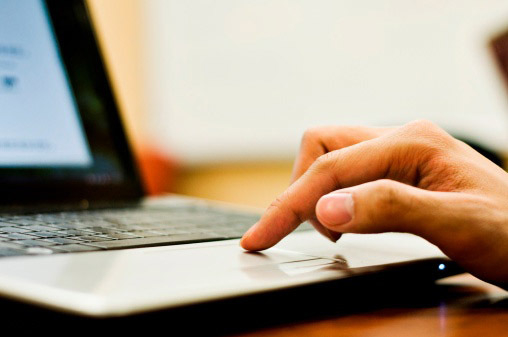 Real estate costs might have priced the average person out of owning a piece of the Strip but there soon will be another way to buy part of the Las Vegas dream, at least online.
On Tuesday, the city of Las Vegas announced .vegas will be available as a top-level domain name for websites.
That means somebody wanting to acquire a web address for anything from a pizza shop to a strip club will be able to use .vegas instead of .com, .org or other common suffixes in a domain name. And the city, through an agreement with a private company, gets a piece of the action.
"It is basically what you would consider a land rush," said Dustin Trevino, a founder of DotVegas Inc., the company that applied for the .vegas name with support from city officials. "People need to try and register a name as soon as they can."
The domain name, which is likely still a year or more away from being available for purchase, will be sold through popular sellers such as GoDaddy.com and others, Trevino said.
Las Vegas will be the fourth city with such an agreement following New York City, Boston and Miami. But unlike the others, people won't be required to have a local base to use the geographic domain name, so a London-based tour operator could use Tours.Vegas, for example.
"Las Vegas is known as the entertainment capital of the world, and now it leads the virtual world through the World Wide Web," Mayor Carolyn Goodman said in a press release. "Las Vegas becomes one of only four top cities in the United States selected to have its own domain. What a fabulous marketing opportunity."
Under the agreement the city of Las Vegas, whose endorsement was needed for the Internet Corporation for Assigned Names and Numbers to approve the application, gets 10 percent of the revenue of each domain name sale.
Trevino said it is hard to predict demand for certain classes of domain names but he estimated as many as 500,000 .vegas names could sell at an average of about $20 each for a total of $10 million, with 10 percent going to the city. The remainder would be split between Dot Vegas and the retailer that makes the sale.
To complete the application Dot Vegas had to put up about $1.4 million in deposits and cash reserves.
In addition to supporting Dot Vegas' application, the city also gets to withhold "domain names that were in the public interest" to protect them from abuse. For example, schools, government agency names and public parks will be reserved to prevent people from misrepresenting them.
The city will also be able to audit Dot Vegas to ensure proper payments.
Contact reporter Benjamin Spillman at bspillman@reviewjournal.com or 702-383-0285 .