Are no-shows by Las Vegas taxis usual or abnormal?
Updated July 1, 2018 - 7:56 pm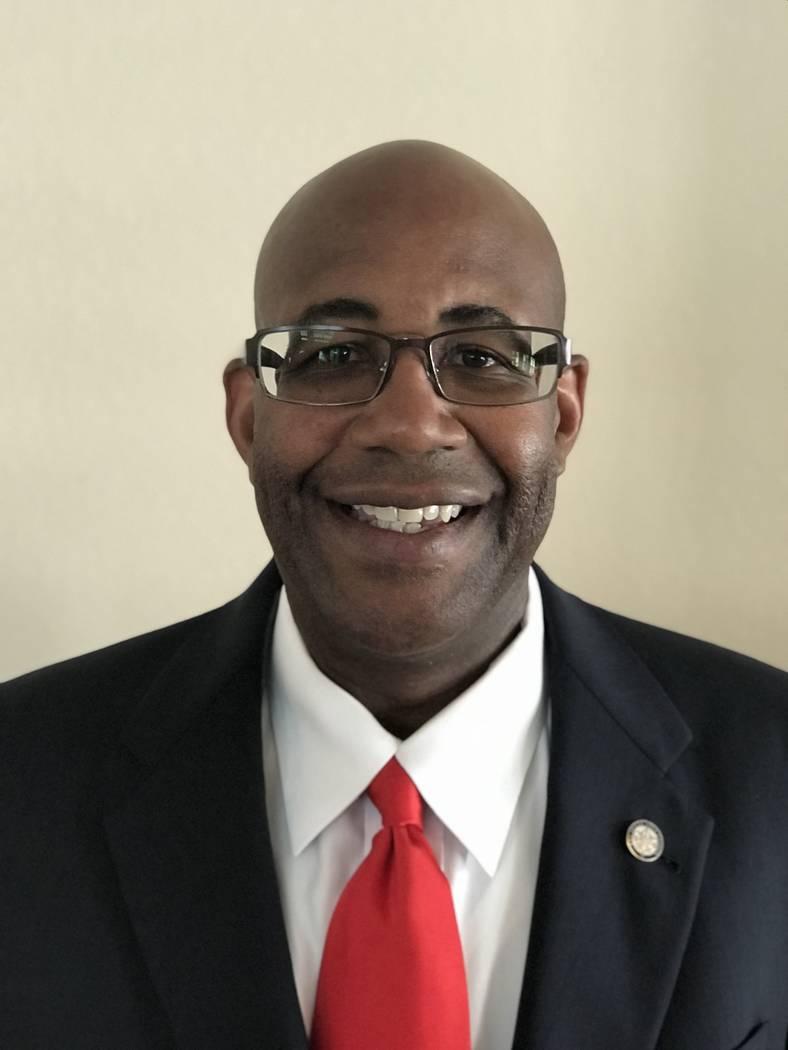 Byron Goynes waited an hour for a Western Cab taxi that never came.
Is this routine or an anomaly?
Goynes, who was then under consideration for the job of Nevada Taxicab Authority administrator, decided to take a cab ride. "I like to get my hands into it," the former Las Vegas planning commissioner said Tuesday.
On May 20, he drove to Boulevard Mall and went to the taxicab stand at 12:20 p.m. and called Western Cab Co. He asked for a taxi to pick him up at the stand and take him to McCarran International Airport, a distance just over 3 miles. His plan was to take another taxi back to the mall and see whether the cabdriver took the shortest route or the longest, a practice known as long-hauling.
He timed it, and 24 minutes later, no taxi had arrived.
As Goynes waited, an Australian tourist came to the stand to wait for his taxi and told Goynes he had been told it would be easy to get a taxi in Las Vegas. Wrong.
By nearly 1 p.m., Goynes called Western Cab again. The dispatcher, who Goynes thought was the same man, said he had radioed several taxis to go to the mall, according to Goynes.
Meanwhile, two millennials arrived for their Uber ride. Two minutes later, their driver arrived.
Then a Whittlesea Blue Cab dropped off two passengers. Goynes told the Australian to take the taxi since his also had not arrived.
What do you think of Las Vegas' taxi service? Goynes asked the Australian.
"It sucks" came the reply.
'Horse and buggy'
After waiting a full hour for Western to pick him up, after calling twice, Goynes gave up.
Any readers wait for a no-show cab?
Goynes said his experience "tells me the taxi industry is running an old-model operation with no new technology. It's horse and buggy while everyone else is on a high-speed train."
When calling Uber or Lyft, you use an app on a smartphone, punch in the address where you are and wait for a response. When a driver accepts your request, you see a picture of the driver, his or her name, the color, style and make of the car, the license number and the estimated time it will take, which counts down minute by minute. You can also see the route the driver is taking on a small map on your phone.
Until they accept your request, they don't know where you want to go or how long a job it is, so they don't know how lucrative the trip might be.
In the taxi industry, dispatchers tell drivers the destination, meaning some drivers may ignore short runs in lower-income neighborhoods where tips may be minimal.
Concerns raised
Goynes said he believes drivers didn't want to pick up in a poorer neighborhood for a short ride, the kind of neighborhood that may be home to the poor, elderly or frail who don't have smartphones with apps to call Lyft or Uber.
Desirable and lucrative cab rides are those on the Strip, downtown and the airport, the so-called Golden Triangle.
At the June 21 meeting, Taxicab Authority Chairman Stan Olsen declared what happened to Goynes "absolutely unacceptable," Review-Journal reporter Art Marroquin wrote.
"These types of situations in the future will be treated with a heavy hand, and I mean a fine," Olsen said. Drivers could be fined up to $5,000 per offense for failing to show up. Companies also could be fined.
Las Vegas attorney Jason Awad, who owns Lucky Cab and manages Western, told me his investigation showed that the dispatcher failed to order a cab and claimed to have been distracted. Cabdrivers work 12-to-12 shifts, so Goynes' calls came in at a busy time.
"The person was disciplined," Awad said.
Because the dispatcher accepted responsibility, no drivers are at fault, he said.
No-shows rare
Scott Whittemore, who was appointed last month as the new authority administrator, emailed me: "We will be following up with Western's internal investigation to determine if it was indeed a dispatch error as they testified to, or if the call logs indicate a specific driver refused a pickup."
Awad said no-shows are rare, and at my request Whittemore did a quick search and said there have been "zero written or emailed complaints in the last 12 months" about no-show drivers.
So is it not happening or are people not filing complaints? I'm sure readers will let me know.
Meanwhile, my fondness for Lyft keeps growing. It's never failed me.
Jane Ann Morrison's column runs Sundays in the Nevada section. Contact her at jane@reviewjournal.com or 702-383-0275. Follow @janeannmorrison on Twitter.