Backers, foes of Question 3 use teachers to make arguments
November 2, 2018 - 3:16 pm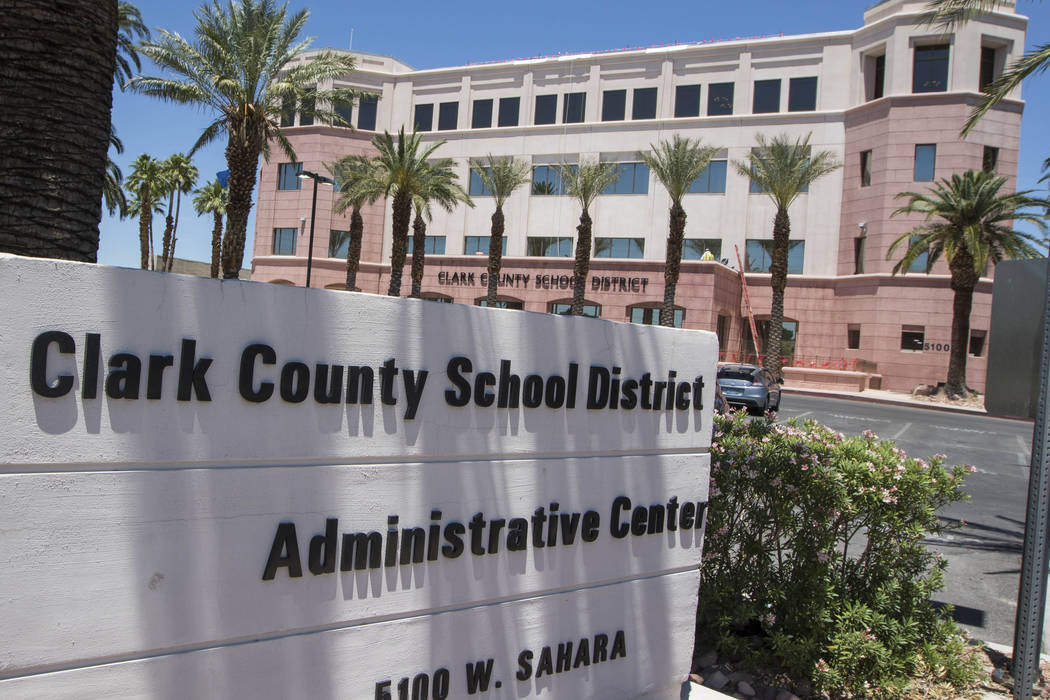 Don't vote for Question 3 — the ballot question that teachers oppose — because it would mean higher electric bills for school districts.
Vote for Question 3 — the ballot question that teachers support — because it would open up an energy market dominated by a company that overcharges schools.
Those are the arguments on both sides of the battle over restructuring the state's energy market.
But amid all the noise, what do school districts actually think?
Question 3 would open the state's energy market to other retailers by 2023, providing competition to the NV Energy monopoly. Supporters argue the measure would lower electricity rates, but opponents say it would increase costs.
Neither of the state's two largest districts — in Washoe and Clark counties — took a stance on the question.
But the infighting between the Nevada State Education Association and the Clark County Education Association has bled into the question, with NSEA opposed and CCEA in support.
The Clark County School Board flirted with the idea of finding an alternative energy provider in January. Switch, Tenaska and Capital Dynamics claimed the district could save roughly $140 million over 20 years, including an $80 million exit fee, if it left NV Energy — which responded by touting over $1 million in energy-efficiency rebates paid to the district.
But trustees never moved forward, noting a need for more information, and the idea stalled.
The district's average energy cost for fiscal years 2015-17 was $46.3 million. It has saved roughly $514,000 per year with solar panels at 42 schools.
Meanwhile, Washoe's energy costs ranged from $8.1 million in fiscal year 2015 to $6.3 million in 2018 — and 36 of its 93 schools have solar installations that saved the district roughly $700,000 last fiscal year.
The Yes on 3 campaign cites one report that found that prices in competitive states have decreased, while those in monopoly states have increased.
Campaign spokesman Bradley Mayer argued that money from energy savings belongs in schools.
"They're spending more money than they have to by not having energy choice," he said. "That money belongs in the classroom."
But the Coalition to Defeat Question 3 argues that over $80 million for beneficial programs would be lost — money that comes from NV Energy's franchise fees.
Opponents are also concerned about rising costs.
"They are concerned essentially that it would raise electricity rates not only for the schools, but for their teachers and their students — the families of these students within their school districts," said Tracy Skenandore, communications director for the coalition.
So is there a clear answer to the question?
No, says Meredith Levine, economic policy director for the Guinn Center.
"We've analyzed the issue in-depth and what we have really found is that there is absolutely no way to know what would happen," she said.
Literature on the topic is mixed and inconclusive, she said. Plus, each state is different because their markets are set up differently.
"They're using 'will' statements when everything should be a 'may' or a 'could' statement," she said of both campaigns. "It could turn in a lot of different directions."
The Review-Journal is owned by the family of Las Vegas Sands Corp. Chairman and CEO Sheldon Adelson. Las Vegas Sands is the leading donor to the Yes on 3 campaign.
Contact Amelia Pak-Harvey at apak-harvey@reviewjournal.com or 702-383-4630. Follow @AmeliaPakHarvey on Twitter. On Education appears every other Saturday.