Las Vegas may see first light-rail line, with federal help
Updated August 14, 2023 - 7:13 pm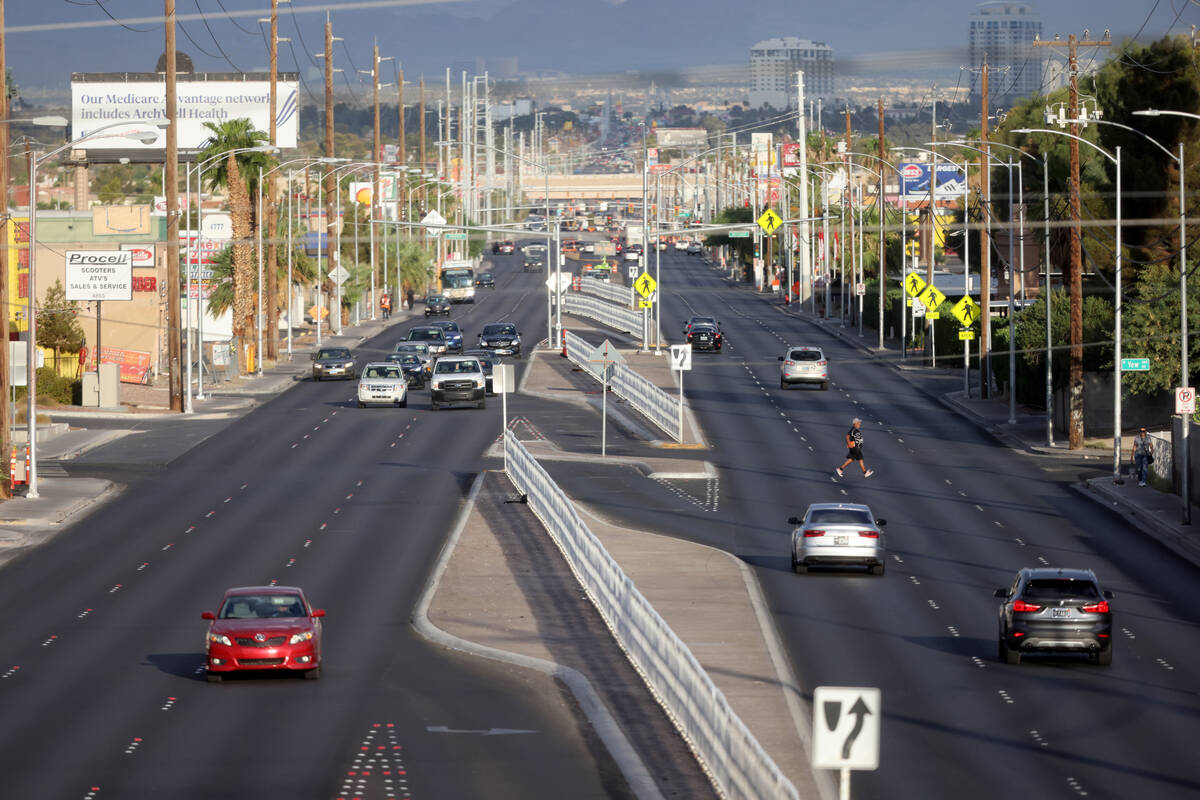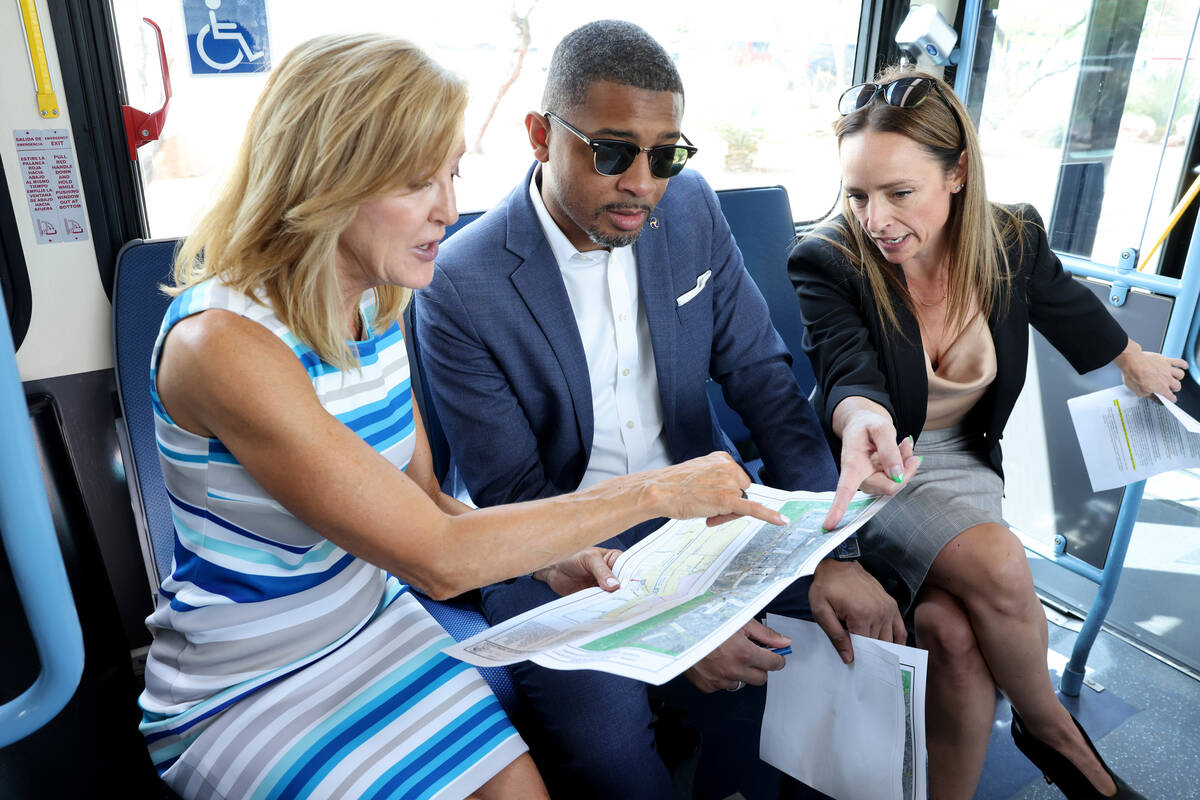 Millions of dollars in federal money will assist local transportation officials' plan for the future of Charleston Boulevard, one that could include the Las Vegas Valley's first light rail line.
The U.S. Department of Transportation awarded the Regional Transportation Commission of Southern Nevada $5.9 million from the bipartisan infrastructure bill to go toward completing the planning, analysis of alternatives, preliminary engineering and environmental clearance portions for a nearly 17-mile-long high-capacity transit line along Charleston.
Route 206 is one of the busiest bus lines on RTC's system and connects the east side on one end and Downtown Summerlin on the west end via Charleston.
The analysis will focus on center-run transportation that will either be light rail or bus rapid transit, and on adding complete street elements, including dedicated bike lanes, wider sidewalks, covered bus shelters and improved lighting.
"Ensuring we can address what is a national crisis, reducing roadway fatalities," U.S. DOT Assistant Secretary Christopher Coes said during an visit Thursday at the UNLV's Kirk Kerkorian School of Medicine.
Improving access
U.S. Rep. Dina Titus, D-Nev., echoed Coes' concerns, noting that adding complete street elements would work especially well along the Charleston corridor, where pedestrian and bicycle fatalities often occur in inner city areas that the route crosses through.
"It's great that all the money is not going to extend access, but to improve access," Titus said during the event. "It takes people to work, it takes people to school, and brings them to the medical center. Having that mass transit option is something we need because some people don't have cars and they can't get here any other way."
In 2021 the city of Las Vegas announced they entered into an agreement with private company Axios to study whether light rail would work on the Charleston corridor. That agreement has since ended and the city's partnership with Axios along with it.
The Charleston venture will be solely public as it stands now, but all involved are open to a potential public-private venture, should one present itself.
Light rail was examined as a potential option for the Maryland Parkway corridor between Russell Road near Harry Reid International Airport and downtown. The estimated $1 billion cost at the time and the lack of available federal transportation funding at the time, led the RTC Board of Directors to go with bus rapid transit, with a $345 million price tag.
Bus rapid transit is an in-street design with dedicated bus lanes that can be used as turn lanes when buses aren't in them. Construction on the Maryland Parkway BRT project is scheduled to begin early next year, according to the RTC. Buses on BRT routes are 60 feet long and able to carry up to 90 passengers. Stations are spaced a third of a mile apart and service is more frequent than traditional bus lines.
When the city of Las Vegas announced its now-defunct partnership with Axios relating to researching light rail for Charleston, the price estimate was noted to be between $2 billion and $3 billion. A time frame for when the preferred choice of transit will be made and for the construction to begin is not yet available.
Although a more expensive option, Clark County Commissioner and Chairman of the RTC Board of Directors Justin Jones said light rail is a viable option this time around because of the available money for transportation projects, largely due to the bipartisan infrastructure bill.
Connectivity key
"How do we fit a bus system that we already know fits in there and how a light rail system fits," Jones said. "Also the cost comes into play. Certainly with the Maryland Parkway project that was a huge consideration. A lot of the federal funding that would've been available in prior administrations was pulled back during the Trump administration. I think we'll take a look at that and what makes the most sense with this corridor and make sure it has connectivity with some of those other routes."
Key connections that are accessible from the Charleston route include Maryland Parkway, Las Vegas Boulevard, the Bonneville Station downtown, downtown Summerlin, Red Rock Canyon and East Las Vegas.
Having a high-capacity option could open up new opportunities for area residents, Titus said.
"A lot of the children in my district on the east side have never been to (Red Rock Canyon) and now this will give them access to go out there and see what's beyond their own neighborhood," Titus said. "Maybe people will come the other way too, to take advantage of some of the ethnicity, events and restaurants on our side of town."
Contact Mick Akers at makers@reviewjournal.com or 702-387-2920. Follow @mickakers on X. Send questions and comments to roadwarrior@reviewjournal.com.