Lives lost are devastating for Las Vegas homeless community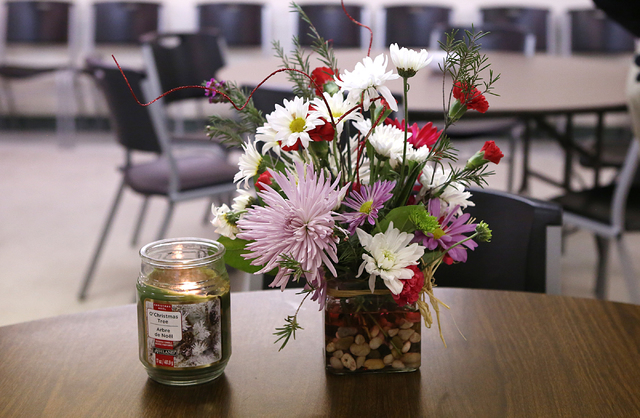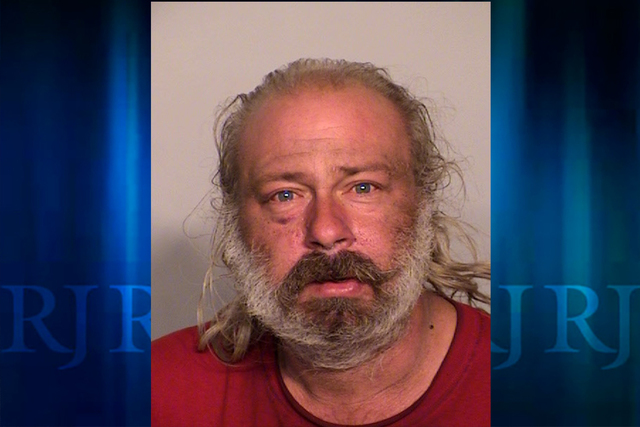 This week I'd like to address homelessness, an issue that's prevalent throughout the Las Vegas Valley but often swept under the rug, unless someone's been killed.
For example, most of the Las Vegas Review-Journal's recent homelessness coverage has centered around two heinous homicides: the killings of Daniel Aldape, 46, and David Dunn, 60, two homeless men bludgeoned to death while sleeping earlier this year.
A suspect in their deaths, Shane Schindler, 30, pleaded guilty last week to attempted murder after police caught him attacking a decoy mannequin with a hammer. Police set up the mannequin near downtown Las Vegas, where the homeless men had been sleeping, in an attempt to catch their killer.
While it might never be known if Schindler attacked those men, one thing is certain: They are missed.
Though many Las Vegas residents drive by the homeless on their way to work, or on their way home, it's important to remember that these people have lives, friends and personalities. They might live on the street, but they are human beings, with names and family members and personal histories.
In February, after Dunn's death, I attended a small church service where many members of the homeless community gathered to mourn him. So many sobbed as they recounted how sweet he had always been, like Kit Mazurek, 60, who met Dunn while waiting in line at a McDonald's in east Las Vegas.
"Dave, with those crazy thick glasses, came up to me and said, 'Do you want something?' " Mazurek told a small crowd in the Reformation Lutheran Church's lunchroom. "He bought me a soda. I said, 'Aren't you gonna get something, too?' He said, 'I don't have any money.'
"That was Dave. He would give his last penny to anyone," Mazurek said.
After the service, the crowd ate lunch together, served in the church's cafeteria. The spot where Dunn often ate remained vacant, marked by a candle and a bundle of flowers.
"You got such polar opposites here," Mazurek said of Dunn's killing. "Dave, who didn't have anything except joy and giving. And you got the guy who did this. Total opposites."
Dunn and Aldape aren't the only transient people who have been killed recently in Las Vegas. In November, Michael Tzaras, 46, was randomly shot and left to die just north of Woodlawn Cemetery, on the southeast corner of Owens Avenue and Las Vegas Boulevard North. In January, a suspect was arrested.
"This is a crime that should bother all of us," Metropolitan Police Department Capt. Andy Walsh said the day Tzaras was killed. "This isn't a homeless guy in a sleeping bag on the sidewalk. This is a human being."
It turns out, Tzaras did have a family who missed him, including a sister who emailed me shortly after we initially identified him.
She thanked us for the information and thanked Capt. Walsh, who spoke so highly of her brother, though Walsh didn't know him personally.
"We didn't have the best childhood, and I know he lived a tough life," his sister said. "But he was my brother, and nothing he ever did changed how much I loved him."
I constantly see people in Las Vegas on social media bashing the homeless, or asking how these people can be removed. One person recently posted photos of the same spot where Tzaras was killed on Facebook, calling the people there "an eyesore."
Tzaras' sister said that talk infuriates her, especially after her brother was killed so brazenly and for no known reason.
"He made poor decisions. I made poor decisions in my life, too," she said. "We need to look at everybody and think, 'I'm no different than you, or you, or you.' I just hate to think of anybody dying in the worst possible place in their life. I think of the homeless people, people who are beat down who feel they have no worth or value. If you are still living and breathing, there is still hope. There's always hope."
Vegas Vice runs every other Saturday. Contact Rachel Crosby at rcrosby@reviewjournal.com or 702-387-5290. Follow @rachelacrosby on Twitter.