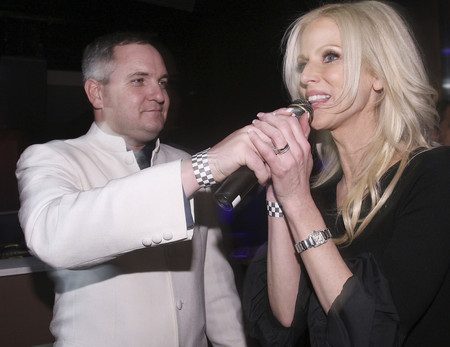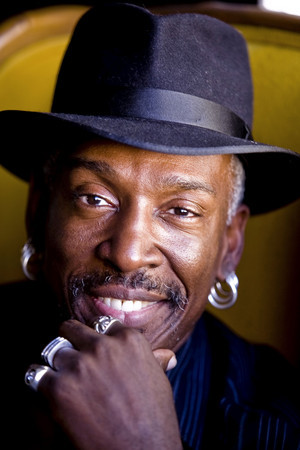 Boos and thumbs-down gestures greeted the so-called White House party crashers Saturday in their debut as Las Vegas celebrity hosts.
The booing started when Tareq and Michaele Salahi were addressing the packed Pure nightclub at Caesars Palace about midnight shortly after their low-key arrival.
Tareq Salahi had just told the crowd that he and his wife had waived the appearance fee when the first boos were heard among cheers. The booing continued when he asked the crowd to join them in supporting the earthquake victims in Haiti by donating a dollar at the door for "the poor children" and other survivors.
Later, Tareq Salahi told Vegas Confidential that the couple is being unfairly vilified. "We're sick of it," he said.
Their brief address ended with Michaele Salahi taking the microphone and telling the crowd, "And we love you."
The Virginia couple did not return to the DJ booth.
About 2:30 a.m., shortly after his wife called it a night, Tareq Salahi began a conversation with Vegas Confidential, expressing dismay at the public perception that they "crashed" the White House party.
He slammed reports that they went to the White House to crash the November state dinner in hopes of parlaying the publicity into a spot on the reality TV show "The Real Housewives of D.C."
His wife, he said, was selected to be one of the housewives more than a year ago, yet reports continue to surface that they were trying to angle an audition.
"My wife was never involved in an audition," he said.
"We were invited to the White House and that will come out. There's a reason why the White House isn't pushing the story. There's your big story."
They have been summoned to appear before the House Homeland Security Committee on Wednesday in Washington but they plan to invoke the Fifth Amendment, according to a report.
MEMORIES OF HAITI
Las Vegas celebrity and fashion photographer Jerry Metellus, who grew up in Haiti, has been anxiously waiting to hear from many of his friends who were in last Tuesday's earthquake.
Metellus lived in Haiti until he was 6 and was raised by his grandparents while his parents tried to make a living in New York City.
At that time, Haiti was ruled by the oppressive regime of dictator Francois "Papa Doc" Duvalier, who died in 1971. He was replaced by his son, Jean-Claude "Baby Doc" Duvalier.
"A lot of my friends, now professional people, felt comfortable going back after 'Baby Doc' (was pressured into exile)," said Metellus, who grew up in a Haitian community in Montreal before moving to Las Vegas in 1989.
He's proud, he said, that many among that group of friends who returned years ago "are choosing to stay and help their countrymen even though they have the means to leave."
He said they represent the Haitian motto found on the national flag: "L'union fait la force" or, loosely translated, "Unity creates strength."
SIGHTINGS
Paris Hilton, with boyfriend Doug Reinhardt and friends at Rare 120 steakhouse (Hard Rock Hotel) Saturday before and after her Web site launch party at Vanity in the Hard Rock's new tower. … At Society Café (Encore) on Saturday, at separate tables: Celebrity chef Ming Tsai of the show "Simply Ming" and singing legend Frankie Avalon.
THE PUNCH LINE
"NBC announced that they are putting the NBC peacock on the endangered species list." — late-night TV host David Letterman
Norm Clarke can be reached at 702-383-0244 or norm@reviewjournal.com. Find additional sightings and more online at www.normclarke.com.