No 'danke schoen' for Newton plans
September 21, 2010 - 11:00 pm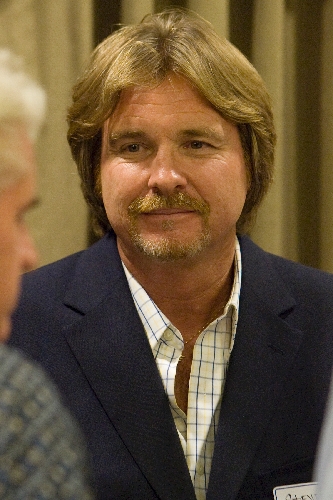 Safe to say Wayne Newton hasn't faced a crowd like this in his 30,000-plus performances.
The loudest cheers during Monday's two-hour neighborhood meeting came from critics of Newton's plan to turn his Casa de Shenandoah into a tourist attraction.
No one spoke on Newton's behalf among the standing-room-only crowd of 200 gathered for the first public airing of issues.
Newton and his wife, Kathleen, greeted every attendee at the conference room door at La Quinta, on Sunset Road. Sandwiches, snacks, salads and desserts covered a long table.
It was clear early on that most of the attendees had no appetite for the project, which would feature shuttle bus tours of the 38-acre ranch built by Newton in 1965.
Newton emphatically denied a published report that he has sold the property and took issue with comparisons to Elvis Presley's Graceland.
Newton's camp explained that the commercial development, already zoned, would be across Sunset Road, where a museum and 600-seat theater would be located. That's also where tourists would board shuttle buses for the tour, which would include stops at Newton's private jet, an exotic car collection, a horse show featuring his Arabians and a small zoo.
The tours require only a county special-use permit.
The main concerns were traffic along Sunset, Pecos Road and Tomiyasu Lane, and the effect a tourist destination would have on the Rural Neighborhood Preservation area. One of the last speakers, attorney Chris Kaempfer, said he would battle any plan that included commercial access into Shenandoah off Pecos Road.
Afterward, I approached Steve Kennedy, described as Newton's partner . He had been asked during the meeting to explain his role and background, but declined. From all indications, Kennedy is the money man. He's a former Texas businessman, he said, but not a developer.
Kennedy has been living in Las Vegas for more than a year, buying property, including high-end foreclosed homes. He bought Nicolas Cage's home, he said, and one belonging to former NFL star Randall Cunningham.
Kennedy said he has been friends with Newton since 1983, when Kennedy and his wife got married here and met Newton after his show.
THE SCENE AND HEARD
The premiere of the CBS drama series "The Defenders" airs tonight at 10 (KLAS-TV, Channel 8), with Jim Belushi and Jerry O'Connell as Las Vegas attorneys Michael Cristalli and Marc Saggese. Cristalli and Saggese grew up in Utica, N.Y., but they didn't meet until they were practicing law in Las Vegas. Their mothers grew up across from each other, and Saggese's great-grandfather came to the United States with Cristalli's grandfather from a tiny Italian town. Cristalli and Saggese are on KXNT, 850 AM, at 3 p.m. today. …
Friends of the Liberace Museum are gathering at the museum for a protest today from 11:30 a.m. to 1 p.m. Organizer Jeffrey White said one aim is to "help to shine a spotlight on those responsible for its demise."
THE PUNCH LINE
"An arrest warrant was issued for Lindsay Lohan after she failed a court-ordered drug test. Maybe that's what she meant when she said she wanted to be 'more positive.' " — Jimmy Kimmel
Norm Clarke can be reached at (702) 383-0244 or norm@reviewjournal.com. Find additional sightings and more online at www.normclarke.com.