North Las Vegas axes 3 human resources workers as part of outsourcing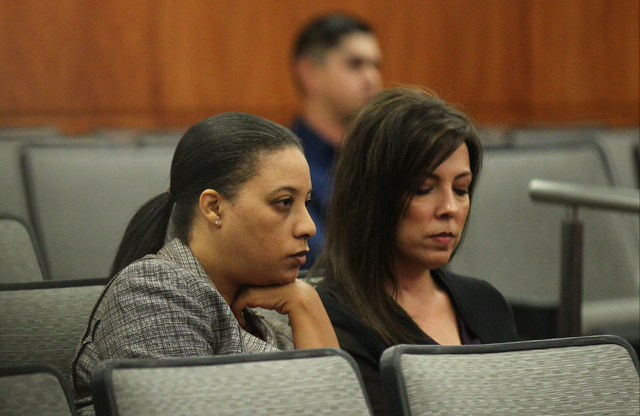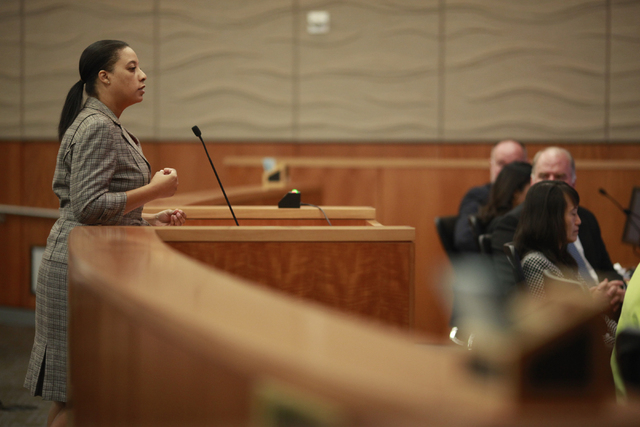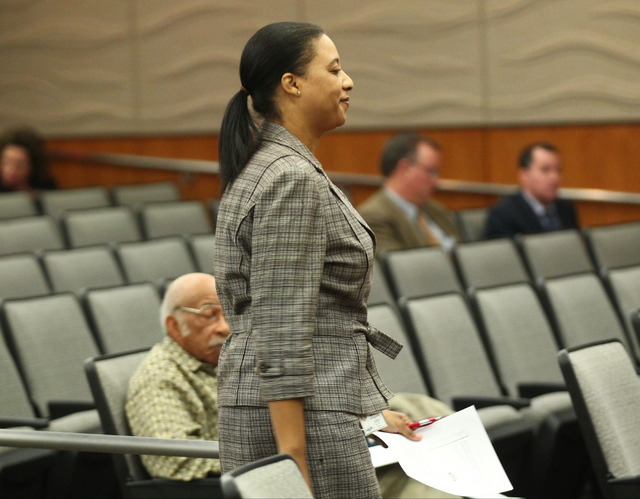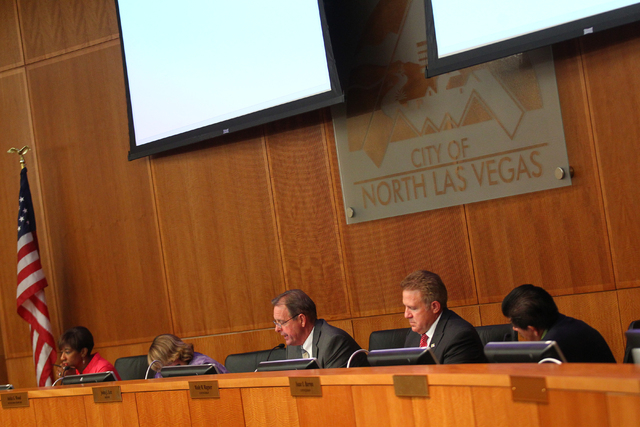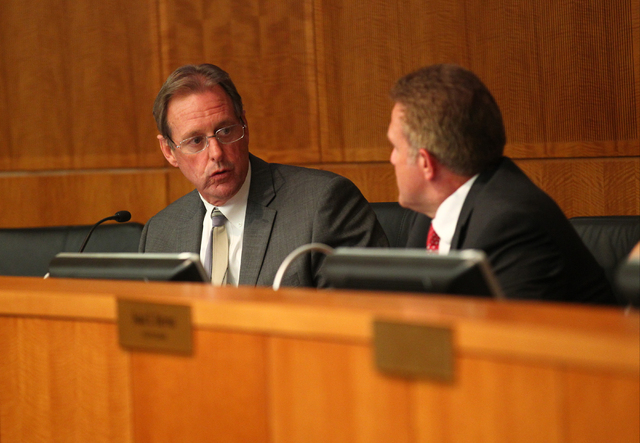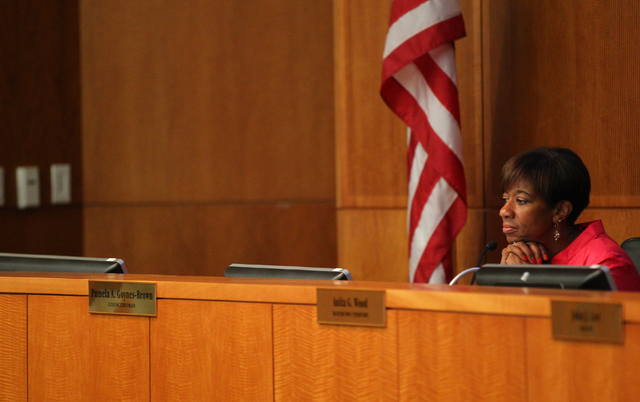 Three North Las Vegas human resources employees, including two who have filed ethics complaints against the mayor and other high-ranking city officials, are out of work after the City Council voted to outsource their jobs, the Las Vegas Review-Journal learned Thursday.
The City Council asked few questions Wednesday before voting to hand over the city's human resources functions to Henderson-based Prism Global Management Group, a decision that's been controversial since its suggestion in March.
Some city workers said the council vote was a mere formality and city officials had it out for the department — and its complaining employees — from the start.
Although employees were fired Thursday, their final checks were dated the day of the council's vote.
"It was just a complete act because they had already cut our checks before it went to council," said laid-off and longtime HR employee Bachera Washington. "Why have council meetings if they are already going to make decisions in the back? It's crazy.
The idea that the decision had already been made was enough to prompt representatives of the city's two police unions to walk out of a meeting last month.
It's unclear if other city workers should fear for their jobs. All city departments will face a 7 percent cut in 2017, according to the city.
Sacking the human resources employees contradicts assurances by City Manager Qiong Liu in a March citywide email that the city wasn't considering cost-cutting options involving layoffs.
Liu has said that the email wasn't meant to be taken as a commitment, but it was enough for City Attorney Sandra Douglass Morgan to accuse the Municipal Court of creating a "culture of fear" by suggesting the planned cuts might lead to layoffs.
Douglass Morgan chastised the court in an email to unions for telling its employees it wanted to break away from city control so it could have a better shot at saving jobs as the city tries to save money.
Job security is an issue in the financially fraught city that runs under the shadow of a $78 million long-term deficit.
According to an employee survey done by the city in October, only 34 percent of 658 employees surveyed said they felt their jobs were secure.
"We're not focusing on layoffs, we are focusing on efficiency," Liu said Thursday. "The direction of City Council is outsourcing. The outcome of that decision would have to involve the layoffs."
Typically all actions before the council come with a recommendation from staff. In this case what city staff felt should happen was unclear, to at least one council member's confusion.
Liu put the responsibility on the council but could not say where the idea to present council members with outsourcing came from and just continued to emphasize that she had not recommended outsourcing.
"It doesn't really take rocket science to think of the options," Liu said.
The council was given limited information about options that weren't outsourcing, and Washington told the council at the meeting that the presentation they saw about her department was inaccurate. She also told them the city had not done an analysis.
HR employees got few answers from Liu to these questions the day before the vote that would put them out of work.
One employee tried to get Liu to tell them whether they would be moved to other jobs considering Liu had told employees the city wasn't considering layoffs.
She found no comfort in Liu's cryptic answer: "So either choose to believe or not to believe. I said what I believe."
Liu went on to tell the employees that while she ran the city, she did so at the direction of the mayor and council.
Liu came under fire as being a puppet for the mayor through formal complaints to the Nevada Commission on Ethics filed by Washington and longtime HR employee Tammy Bonner.
The ethics complaints detail a host of alleged abuses by Mayor John Lee, including abusing his authority so he can hire and fire according to his biases.
The mayor's actions get to the heart of why the city designed its rules to leave elected officials out of personnel matters, which is to "prevent the sort of political, religious, and racial nepotism which is being engaged in at the City of North Las Vegas," the complaint states.
The complaint argues Liu is beholden to Lee after brokering an unprecedented severance deal where she gets $170,000 if she leaves the city.
Bonner and Washington have argued through their attorney that the city only decided to dump their department to get back at them for a discrimination lawsuit they filed and settled last year. City spokesman Mitch Fox has denied that claim.
Washington said she and Bonner were considering suing the city. Bonner has been with the city 13 years, Washington 21.
Two other human resources employees kept their jobs due to union contracts, meaning they can count on being employed until June 30.
The city's HR department consisted of eight positions, three of which were vacant.
Henderson, Las Vegas and Clark County all have human resources departments that are more than 20 employees strong.
Finance Director Darren Adair said he expected the city to save $1 million to $2 million over two years with the move.
Contact Bethany Barnes at bbarnes@reviewjournal.com or 702-477-3861. Find her on Twitter: @betsbarnes