Nye County prosecutor dogged by new lawsuit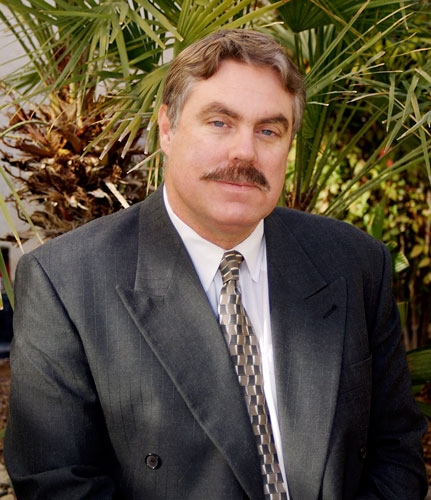 New allegations of wrongdoing have been lodged against Nye County District Attorney Bob Beckett, who last week lost his bid for a fifth term.
Manuel Mairs, a former Nye County deputy sheriff, and his wife, Jacqueline, filed a federal lawsuit against Beckett on June 7, the day before the election.
The document claims Beckett brought an improper criminal prosecution against the couple, who now live in Washington state, for personal gain. It claims Beckett also did so for the personal gain of physician Frank Toppo.
"The plaintiffs further allege that a similar pattern and practice exists and has existed for quite some time in Nye County and that as a result, Nye County is also liable for the unchecked abusive conduct of its District Attorney, Robert Beckett," according to the lawsuit.
Beckett could not be reached for comment Wednesday.
In an unrelated matter, Beckett was arrested May 5 in Pahrump on embezzlement and other charges in connection with a bank account his office managed for more than a decade.
Beckett responded by bringing criminal charges against sheriff's detective David Boruchowitz, one of the officers who arrested him.
Boruchowitz faces numerous charges for what Beckett and his representatives have characterized as a campaign of harassment and intimidation against Nye County's top prosecutor and two candidates running against Sheriff Tony DeMeo.
Boruchowitz has denied any wrongdoing and remains on the job.
On June 8, Beckett finished last out of five candidates in the Republican primary. His term ends when his replacement is sworn in early next year.
This election marked the first time he had to defend his seat since the bizarre events of June 15, 2008, when he was arrested after he crashed two vehicles within six hours on the same stretch of California highway.
Beckett was booked on a drunken-driving charge after the second accident, but that charge was dropped when he agreed to plead guilty to misdemeanor reckless driving and complete a class on the dangers of alcohol and automobiles.
Three months after the crashes, he lost a bid for district judge, finishing a distant third out of three candidates in the primary election.
Beckett is scheduled to appear Monday in a Pahrump courtroom for a hearing on whether an outside prosecutor should be appointed to pursue formal criminal charges against him in the embezzlement case.
The newest allegations against Beckett stem from perjury charges filed in December 2008 against Manuel and Jacquelin Mairs in Nye County Justice Court.
According to the couple's lawsuit, Manuel Mairs, an officer with the Federal Way Police Department in Washington, was placed on administrative leave in January 2009 and, "in addition to economic losses, missed out on an opportunity for promotion to the lieutenant rank."
The perjury charges stemmed from statements made in a custody case involving the daughter of Manuel Mairs and his ex-wife, Charlene, who later married Frank Toppo. The Toppos filed a lawsuit against the Mairses in June 2006 that "alleged defamation and/or slander," according to the Mairses' lawsuit.
After a preliminary hearing in December 2009, a justice of the peace dismissed the Mairses' perjury case, according to the couple's federal lawsuit.
"Nye County and Beckett brought and maintained a criminal prosecution against Plaintiffs for the ulterior purpose of benefitting Toppo in his civil suit against the Mairses to wit: to force a settlement, to utilize the pending criminal case to thwart the ability of Plaintiffs to be deposed in defense of their civil case, and to cause harm to the reputation of the Plaintiffs who were defendants in Toppo's civil suit," the federal lawsuit alleges.
Pahrump attorney Thomas Gibson, who represented the Toppos in their lawsuit against the Mairses, said the case "settled out of court for an undisclosed sum." He said Frank and Charlene Toppo are now divorced.
Gibson, a former prosecutor, said he provided evidence to the Nye County sheriff's office for the perjury prosecution. He accused the Mairses of filing their federal lawsuit as retaliation for that prosecution.
Gibson also said he "would not rule out the effect that the civil case may have had on their motivation."
According to the Mairses' federal lawsuit, one of Beckett's defenses to the drunken-driving charge in California "was that he was suffering a medical event."
The lawsuit claims Toppo assisted Beckett in presenting this defense and that Beckett "returned the favor to Toppo by charging the Plaintiffs herein in a criminal case for which there was no probable cause."
"This was done to benefit Toppo and Toppo's civil case against the Mairses," the federal lawsuit alleges.
Gibson said Beckett asked Toppo to assist with his defense in the drunken-driving case, but Toppo refused.
"Dr. Toppo was appalled that Beckett would even ask him to do that," the lawyer said.
The lawsuit, which alleges a civil conspiracy between Beckett and Toppo, seeks unspecified damages in excess of $100,000. The lawsuit includes a claim of malicious prosecution against Beckett and Nye County. Attorney Lisa Rasmussen represents the plaintiffs.
Contact reporter Carri Geer Thevenot at cgeer@reviewjournal.com or 702-384-8710.