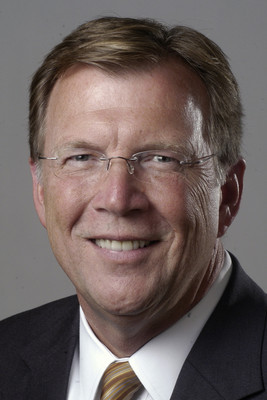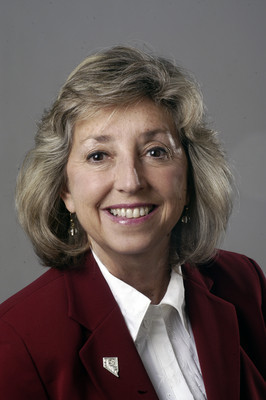 A new television ad attacking Dina Titus features banjo music, a high-lonesome whistle and the outline of the Lone Star State. A commercial attacking Jon Porter has thumping disco music and Porter's head on an awkwardly dancing body.
The campaign ads, both of which began airing this week, aren't coming from the candidates, but from external groups with a stake in their campaigns for Congress.
Titus, a state senator, is the Democratic candidate for the 3rd Congressional District, looking to unseat incumbent Republican Porter as he seeks a fourth term.
Porter has one of the toughest fights in the nation on his hands, so it's no surprise that the candidates are getting help from national groups. The anti-Titus ad, which began airing Wednesday, is sponsored by Freedom's Watch, a Washington-based conservative advocacy group whose major backer is Las Vegas casino magnate Sheldon Adelson.
The anti-Porter ad, which went on the air Tuesday, comes from the Democratic Congressional Campaign Committee, the Democrats' campaign arm for House races.
"For the special interests in D.C., it's one big party, and Congressman Jon Porter is all in," the ad says, as images of boogie-ing clubgoers beneath a disco ball flash alongside the Capitol dome. "Porter took over $400,000 from insurance and drug interests, $233,000 from oil and gas interests, and voted them billions in tax breaks. Porter receives taxpayer funded health care, yet voted to cut billions from veterans' benefits. This year, the party's over."
A spokesman for Porter said the contributions cited in the ad go back to 1989 and noted that Titus has taken money from those industries, too.
"The ad omits contributions Senator Titus has received from the same industries, including $15,000 from the oil and gas industry, $10,615 from the pharmaceutical industry and $24,500 from the insurance industry," Matt Leffingwell said. "The best moves in the ad are the DCCC dancing around Dina's past."
The Freedom's Watch ad attacking Titus employs a narrator with a broad twang to make the words "tax us" and "Texas" sound alike.
"Dina Titus — she must be from Taxes!" the narrator says as a silhouette of Texas appears onscreen. "Dina voted for the biggest tax increase in Nevada's history." The ad pronounces the name of the state in a manner that most Nevadans consider incorrect, rhyming the middle syllable with "law" rather than "bad."
"She voted to 'taxus' by raising taxes on small businesses, and to 'taxus' when we buy a house," it continues. "Titus never had enough tax money to spend. So why 'taxus'? Titus wants to give scholarships to illegal immigrants and to quadruple her state pension."
The tax-hike criticism stems from the 2003 tax battle in the Legislature, which was supported by Democrats and Republicans and signed by a Republican governor. The pension claim, also raised in a Porter ad, refers to a 1989 move to increase lawmakers' pensions that was later repealed.
A spokesman for Titus said the ad was "to be expected from a group with ties to Karl Rove," the Bush campaign architect who reportedly serves as a Freedom's Watch consultant.
"It's no surprise that Jon Porter and his friends at Freedom's Watch continue their negative attacks instead of focusing on real solutions or his record," Andrew Stoddard added. "While Jon Porter has taken $1.6 million from the finance, insurance, and real estate sector, Nevadans have seen the worst financial crisis, record gas prices, record foreclosures and record job losses on his watch."
Freedom's Watch is a technically nonpartisan organization that has been active in multiple congressional races over the past year. Democrats charge that the group is filling the void left by the cash-scrapped Republican campaign arm, the National Republican Congressional Committee, which has had fundraising trouble and an embezzlement scandal to boot.
According to documents on file with local television stations, the NRCC had reserved ad time starting Sept. 30 but recently canceled the first two weeks' reservations. An NRCC spokesman would not comment on campaign strategy but said any changes didn't reflect a lack of confidence in Porter's ability to win.
"Jon Porter is in good shape for re-election," Ken Spain said.
Porter and Titus also have been airing their own ads, some of them attacking one another. But outside groups generally can be more brutal in their attacks because the candidates don't have to answer for what they say.
Contact reporter Molly Ball at mball @reviewjournal.com or 702-387-2919.