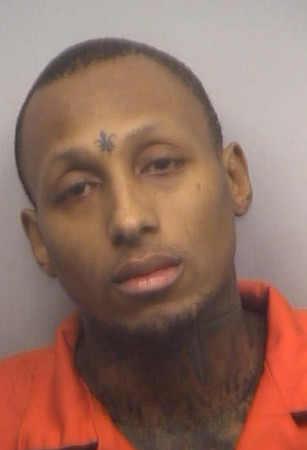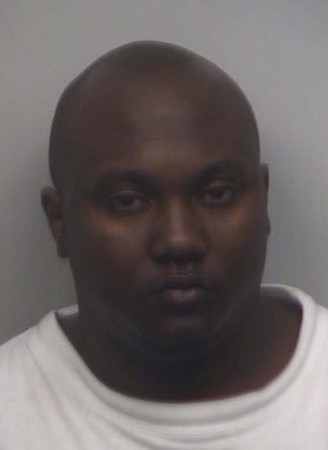 In February 2007, at the tail end of a chaotic NBA All-Star Weekend in Las Vegas, a shooting outside the Minxx Gentlemen's Club and Lounge paralyzed a bouncer and injured two others. As the accused Minxx shooter awaits trial, the Review-Journal, in a three-part series, revisits the crime and explores the ups and downs of the police investigation that followed the shooting. Through the use of interviews, witness statements, police notes and other materials from the investigation, the newspaper reconstructs the events that eventually led authorities to the man they believe opened fire at the Minxx.
Darian Haygood had been at Club Blaze in suburban Atlanta only a few minutes before he got on the wrong side of football player Adam "Pacman" Jones.
Haygood's night in June 2007 began with an argument with Jones over a woman. It reached a low point when his silver SUV was riddled by bullets about a block from the club.
No one was ever charged in the Georgia shooting. But a few days after the incident, Jones was arrested in Las Vegas for inciting a February 2007 brawl at a nightclub here. The fight at the Minxx Gentlemen's Club and Lounge preceded gunplay that wounded three people, including a bouncer who fought with Jones and his entourage inside the club.
Las Vegas police clung to the theory that someone in Jones' party had a motive for the Minxx shooting, but they were still trying to identify the gunman in summer 2007.
Was it possible that the incident 2,000 miles away in Georgia could provide clues for Las Vegas authorities?
If anything, Jones' alleged conduct and the company he kept at Club Blaze in Conley, Ga., only deepened the mystery of what happened at the Minxx.
One of the people seen supporting Jones during the argument at Club Blaze was Edward "Slugga" Morris, a notorious gang member who has since been sentenced to life in prison for an Atlanta murder. Morris was easy to identify because his forehead bears a tattooed fleur de lis, the logo of his hometown New Orleans Saints football team.
Jones and Morris, a former leader of a gang that called itself The International Robbing Crew, were an odd pairing that night.
Only weeks before, Jones was living in fear of Morris, he later told Las Vegas police investigating the Minxx shooting. Jones said Morris threatened to kill him and his family if he failed to pay a man who, according to Morris, had done Jones a favor by shooting somebody at the Minxx.
Jones insisted he never called for a hit at the Minxx but said he paid Morris and another man thousands anyway because he feared the threats might be carried out. He said he knew enough about Morris to be afraid of him.
Jones' account of his dealings with Morris differ greatly from what a member of Morris' gang told Atlanta police after the incident at Club Blaze.
Marciell Easterling said he was with Morris the day after the Club Blaze shooting, when Morris called Jones to collect a debt.
Easterling quoted Morris as telling him, "Pacman's going to have to give me at least, like, 10 or 20 (thousand) for doing this."
By "doing this," Morris meant a shooting near Club Blaze the night before, Easterling said.
Were Jones and Morris friends or adversaries, mere acquaintances or something more sinister? Or does growing up poor in Atlanta, like Jones did, sometimes blur the lines between those categories?
At the time of the Atlanta incident, Las Vegas police were unaware of any link between Jones and Morris or about Morris' possible role in the Las Vegas shooting.
They didn't know because Jones hadn't told them yet that Morris had demanded Jones pay for the Minxx shooting.
What mattered in June 2007 was that Jones and Morris were together during a Georgia incident that played out very similarly to the one in Las Vegas a few months earlier.
The details were reported by ESPN earlier this year, and are outlined in DeKalb County police documents:
Darian Haygood arrived at Club Blaze with his nephew, Demonta, and his friend, Douglas Butler, just after 2 a.m. on June 18, 2007, according to the documents.
Haygood, a retired police officer, said he and Jones exchanged angry words after Haygood asked a female clubgoer for a dance. The woman was apparently a girlfriend of Jones.
Haygood said Jones got angry and ordered him not to talk to the woman. Within moments, Jones, Morris, and others in their group moved in to surround him, Haygood said.
"I didn't want any confrontation," Haygood later told DeKalb County police. "At that point, I was motivated to get Doug and my nephew out of there."
Jones gave police a much different account of what happened at the club, saying that Haygood bumped into him and the woman without apologizing. He said Haygood cursed him and was trying to pick a fight.
The confrontation caught the attention of others in the club.
Devele Andrews, an off-duty sheriff's deputy who was working security, said in a police statement that Jones menacingly trailed behind Haygood and his group as they all exited the club.
"His (Jones') demeanor appeared to be upset," Andrews said. "Pacman walked around in the parking lot and I heard him say, 'I'm going to get my gun.'"
Jonathan Emmett, a valet at Club Blaze, viewed Haygood as the aggressor. He said Haygood left the club with his group and got a gun from his car before circling back toward the club entrance.
"He stopped at a hilly area across the parking lot from the club," Emmett told police. "As he walked past me, I saw him with a gun. He crouched on the hill behind a vehicle. He was glaring at the front of the club in what I would call a military position."
As in the Las Vegas nightclub incident, a bad situation was about to get much worse.
Jones, in a black SUV, and Haygood, in a silver SUV, and Jones' friends, in two other cars, all drove off from the Club Blaze parking lot at roughly the same time, according to witnesses. When Haygood stopped his vehicle at a red light a block from the club, a gunman in a black sedan pulled up alongside him and opened fire.
Haygood grabbed a gun and shot back.
No one in Haygood's car was injured. Neither apparently was anyone in the other car.
After the shooting, Haygood returned to the Club Blaze parking lot where witnesses said they saw several gunshot holes in his car.
Though no one could identify anyone in the black sedan, DeKalb County police named Jones and Morris as suspects, based on statements about the dispute in the club prior to the shooting.
Jones was questioned by police and denied any involvement in the incident.
A waitress at a Waffle House restaurant, 24 miles from Club Blaze, told police Jones walked into the restaurant between 2:30 and 3 a.m. that morning, the same timeframe as the shooting, suggesting Jones himself wasn't present at the crime.
Morris apparently never talked to police about that incident, but he was charged later that year in connection with seven murders in the Atlanta area.
After the incident at Club Blaze, Georgia police tried to delve deeper into Jones' relationship with Morris.
"I had seen Slugga inside the club that night," Jones told them. "I would run into him on occasion at strip clubs."
Clark County prosecutors later asked Jones the same question, to which Jones replied: "Well, I know of him. I can't say I know him."
Easterling, who was indicted along with Morris and several others for the Atlanta murders, said in an interview with the Review-Journal that Jones and Morris were more than mere acquaintances.
It didn't surprise him, Easterling said, that Morris called Jones asking for money the day after the Club Blaze shooting.
"They had already been dealing with each other, going to clubs and stuff," said Easterling, who had murder charges against him dropped in exchange for helping prosecutors convict Morris and other gang members.
Earlier this month, Morris and three other members of the International Robbing Crew were convicted of a murder outside another Atlanta club in 2007. Morris still faces numerous other murder charges.
Easterling and Carlos Drennon, another associate of Morris, gave police an idea of the brutality of the gang after their arrests. The gang, Drennon said, was responsible for a string of murders and robberies, including the shooting in cold blood of an Iraq war veteran. Another of the victims was NFL player Ahmad Carroll, whom the gang robbed at gunpoint, but didn't kill, because his young son was with him, Drennon said.
Atlanta police called the gang's reign of terror in 2006 the "bloody summer."
Las Vegas detectives sought to question Morris about the Minxx shooting, but by the time they went to Atlanta, he was in jail and unwilling to talk.
Morris didn't respond to written questions sent to him at the Fulton County Jail by the Review-Journal, but he told ESPN earlier this year that he and Jones were close friends.
"That's my partner," he told the cable sports network. "We hang out."
Robert Langford, Jones' attorney, said Morris is exaggerating: "If I had a dollar for everyone who thinks they know Pacman."
Only after the arrests of Morris and other gang members did Atlanta nightlife become safe again, a friend of Jones told Las Vegas police.
"That's when people started coming back out and partying," Christopher Davis said.
Far from being his friend, Jones was as afraid of Morris as anybody, Langford said.
"If Pac was at a club where Slugga was, he'd have someone walk him to his car," Langford said. "That's how much fear he had of this guy."
On the night at Club Blaze, however, the two men could be seen at the club together, a few minutes before someone shot up the car of someone who had fought with Jones.
So what did the Atlanta incident mean to the ongoing investigation into the Las Vegas shooting?
Not much at the time.
But it took on great significance when Jones dropped a bombshell on Las Vegas police by revealing Slugga Morris' alleged extortion attempt against him.
This revelation led to a major break in the investigation and the arrest of a disabled Seattle-area man who prosecutors say knows Morris even better than Jones does.
Contact reporter Alan Maimon at amaimon @reviewjournal.com or 702-383-0404.
PART 2 OF 3-PART SERIES
TIMELINE
April 3, 2007
Friend of Jones wires $1,800 from Atlanta to Seattle to pay man Jones says is extorting him in connection with Minxx shooting.
May 2007
Friend of Jones drops off $10,000 payment to Edward "Slugga" Morris in connection with Minxx shooting. Jones says he feels threatened by Morris, who is demanding money for shooting.
May 4, 2007
Friend of Jones wires another $2,000 to alleged extortionist.
June 18, 2007
Jones and Slugga Morris seen together at Club Blaze in suburban Atlanta. Jones gets into argument with male patron, whose car is later shot up. No arrests made in case.