Pawnshop owner faces charge in fatal shooting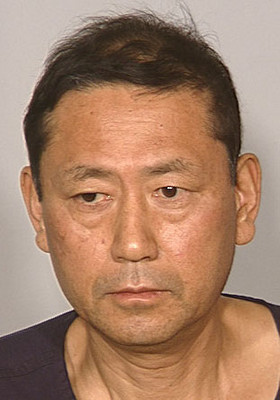 A Las Vegas pawnshop owner who fatally shot a 21-year-old man who police said stole a watch from the store was indicted this week on one count of murder with a deadly weapon.
Victor Park, 59, was charged with killing Thomas Cola, who was shot on Jan. 30 at Sahara Pawn, on Jones Boulevard and Sahara Avenue.
Authorities said Park shot and killed Cola as the unarmed man was fleeing the store.
But Dayvid Figler, Park's attorney, said the pawnshop owner was protecting himself and his wife, who was also inside the store when Cola stole the watch.
"He and his family could have been attacked," Figler said. "What he did was a defensive posture."
Figler said a coroner's report stated that Cola had one bullet wound about four inches to the left of the midline of his back.
Park also used a Glaser Safety Slug, a type of fragmentation bullet that is designed to cause large, shallow wounds but not necessarily penetrating wounds.
Glaser Safety Slugs are known to be used by business owners and others who fear that a bullet will penetrate a target and then strike bystanders or damage property.
Figler said Cola, who had narcotics in his system, was running out the store but was stopped by the locked door.
"Mr. Park literally had a split second to make the decision," he said.
Park had been robbed several times prior to the shooting. During a 2001 robbery, he and his wife were "brutalized" and were hospitalized, Figler said.
Park is scheduled to appear in court on April 6.