Plenty of room to stretch in Ely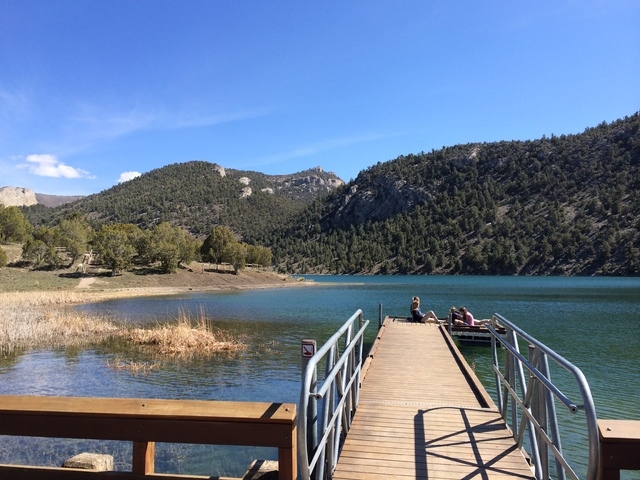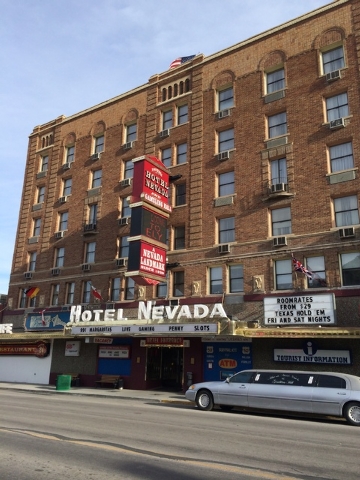 Editor's Note: Nevada 150 is a yearlong series highlighting the people, places and things that make up the history of the state.
It's hard to argue with locals who say Ely, the seat of White Pine County, is the most remote town in the continental United States.
They live 240 miles from the nearest decently sized metropolis and 190 miles from the closest Walmart. The Nevada stretch of U.S. Highway 50, dubbed "the loneliest road in America," runs through the heart of town.
At night, the skies over White Pine County are among the darkest in the country. During the day, the Great Basin area often records the highest visibility ratings.
"Where else can you see 30 miles?" said Bruce Setterstrom, who moved away from the relentless flash of Las Vegas six years ago. "The only thing that stops you sometimes is the curvature of the Earth. And that's what I love about it."
White Pine County covers 8,875 mostly uninhabited square miles, swaddling the Great Basin National Park at the eastern-central edge of the Silver State.
It's also home to a state museum, countless copper mines, six 20-foot-tall charcoal ovens and a windmill farm.
A little more than 10,000 people call White Pine County home, according to the latest estimates from the U.S. Census Bureau. Most of the settled land is or was home to copper miners.
McGill, with a population of 1,148, is the second-largest municipality in the county and barely covers more than one square mile. A few other towns dot the landscape: Ruth, population 440; Lund, population 282; Cherry Creek, population 72; Baker, population 68; along with unincorporated communities such as Riepetown and Majors Place, where the businesses comprise a gas station and restaurant. Stone foundations of ghost towns such as Lages Station, Strawberry and Schellbourne scatter the hills.
Ely, with a population of 4,255, is a bustling town amid vast mountain ranges. The massive camel-colored hills of Robinson Mine compete for the mountainous skyline.
President Richard Nixon's wife, Pat, was born in Ely, founded as a stagecoach station for the Pony Express Trail and Stage Stops.
The county seat's biggest employers are the mines and Ely State Prison, home to death row for men.
The town boasts an Arby's, Taco Time, Subway and McDonald's — even a Verizon store.
"It's boom and bust around here," Mayor Melody Van Camp said.
Van Camp has owned and operated Sew Krazy, a seamstress shop downtown, for 25 years. She has sewn gowns for altar boys of the old Catholic Church, patched up uniforms for prison officers, and stitched leather and lace for the girls of Big Four and Stardust Ranch, the two brothels in town.
Aside from resistance from area Mormons, Van Camp said, residents have grown to accept the red light district.
"They donate to everything," she said. "Their money spends the same as anybody else's. It's OK. … The train goes by here, goes all the way up to the mine, and the girls stand out there in their little outfits and wave. It's a big deal."
The brothel employees even have a float in the Fourth of July parade and help judge the annual bathtub races, she said.
UNLV's football team practices in Ely during the summer to prepare for the high altitude of Mountain West road games, and because it's not so hot.
"We're the coldest and windiest in the state," Van Camp said. "You can't plant flowers or anything until after Memorial Day because you get nasty weather. But boy, it's beautiful up here."
About 15 miles down the road is Cave Lake State Park, a man-made reservoir constructed in 1932, managed by the Nevada Wildlife Department and Nevada State Parks and covering 32 surface acres.
One reason Setterstrom moved to White Pine County was because he believes it has the best hunting (elk) and fishing (trout) in the world. A 27-pound, 33-inch brown trout caught at Cave Lake in 1984 set a state record, according to the Wildlife Department.
Setterstrom has found so much more.
In the winter, locals and tourists ski cross-country through the plains and ice fish on the lakes. When the air warms, they kayak and ride four-wheelers and mountain bikes through the hills.
Setterstrom, a first-term Ely councilman, loves taking his Chevy Silverado diesel or Jeep Rubicon down gravel roads and exploring abandoned mining towns and cemeteries, learning about the hard lives of the long dead.
"It's such a beautiful place up here. It's such a touristy area. And no one knows about it," Setterstrom said. "When you stack it all up against Ely, the rest doesn't compare."
Within Ely's borders sits the Nevada Northern Railway Museum, home of the Ghost Train of Old Ely, a place referred to in tourism literature as "the sole survivor from a grand era in Nevada's past."
Visitors can learn to operate a locomotive and get hands-on experience of what it takes to run the machine shop and repair a track.
At six stories, Ely's Hotel Nevada was the tallest building in the Silver State when it opened in 1929, offering illegal liquor and gambling to the miners and tourists.
Earlier this year, the casino was acquired by Gaughan Gaming, operated by John Gaughan, son of South Point owner Michael Gaughan and grandson of late casino mogul Jackie Gaughan.
Hotel Nevada provides the only live-action gaming in White Pine County. There are three blackjack tables with $3 minimum-bet games, and a lone poker table in the mirrored corner, where dealers pitch pot limit hold 'em every Friday and Saturday night.
Ely's other casinos, Prospector, Copper Queen and Jailhouse, offer only slot machines and video poker.
Van Camp has lived in Ely all of her 60 years. Her grandfather settled in White Pine County after moving from Arkansas in the 1920s to work at the copper mines.
She likes to tell visitors that White Pine County has the cleanest air and freshest water in America, the valley surrounded by mountains capped with snow late into spring.
Sure, she's been to Las Vegas, even visited Hawaii, Australia, Hong Kong and much of Europe.
"I've been all over. I get out, but I always like to come home," she said. "It's beyond fabulous."
Contact reporter David Ferrara at dferrara @reviewjournal.com or 702-387-5290. Follow @randompoker on Twitter.
COUNTY: White Pine
FOUNDED: 1869
NAMED FOR: An alternative name for the Limber Pine, found in the mountains
SEAT: Ely
POPULATION: 10,030
AREA: 8,897 square miles
DENSITY: 1 per square mileCOUNTY: White Pine