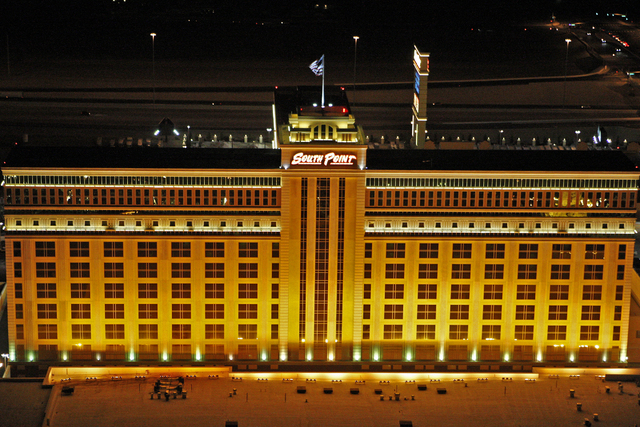 Las Vegas police are investigating a suspicious death at the South Point hotel and casino, according to a department spokesman.
Police initially responded to a robbery call at the South Point about 6:30 p.m. Monday.
Police did not disclose the details of the incident or how the death is related, only saying it is an ongoing investigation at the property on Las Vegas Boulevard, south of Silverado Ranch Boulevard.
This is a developing story. Check back for updates.
Contact reporter Colton Lochhead at clochhead@reviewjournla.com or 702-383-4638. Follow @ColtonLochhead on Twitter.