Clark County provides info requested by DOJ for Trump investigation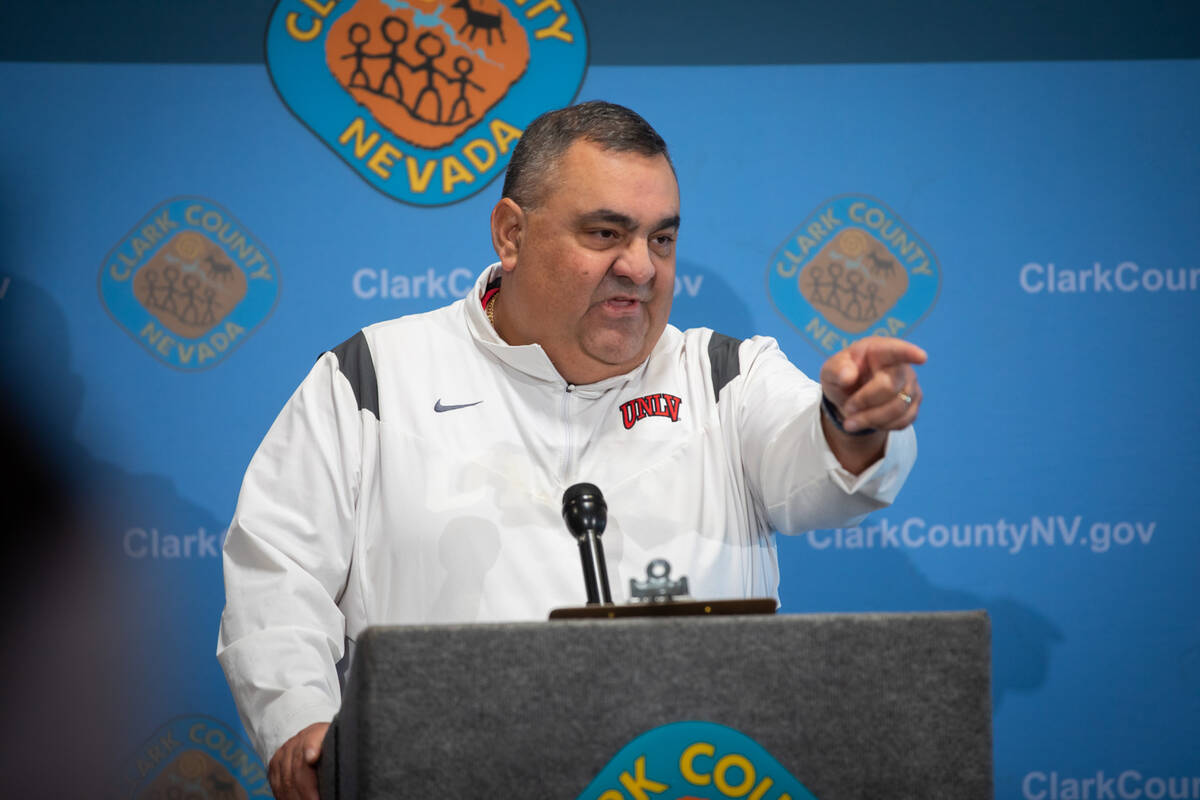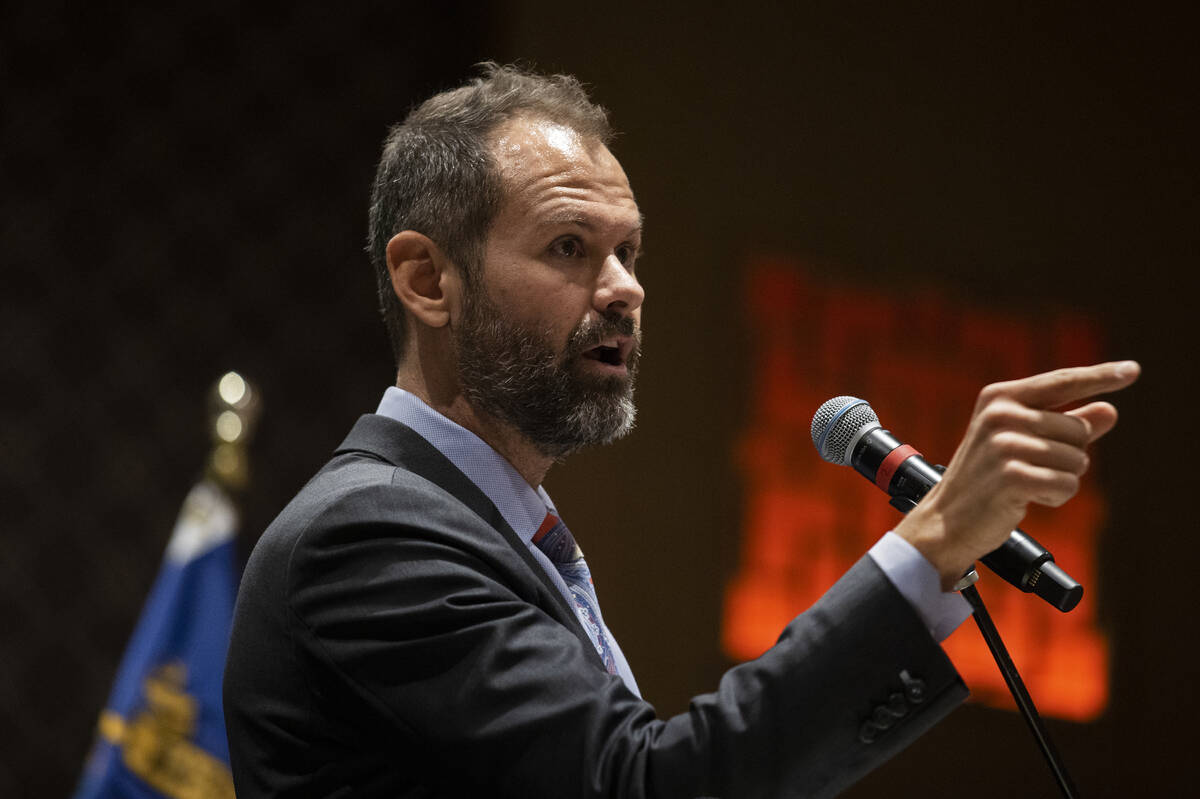 Clark County officials sent copies of emails, lawsuits and public records requests in response to a Department of Justice subpoena in the investigation into former President Donald Trump's attempts to overthrow the 2020 election.
A Washington, D.C.-based FBI special agent on Nov. 22 requested documents from the Clark County election department, "pursuant to a criminal investigation being conducted by the Special Counsel's Office," seeking materials "to, from, or involving" Trump's campaign between June 1, 2020 and Jan. 20, 2021.
The records Clark County sent to the Justice Department, obtained Tuesday by the Las Vegas Review-Journal, show emails between Clark County Republican Party Chairman Jesse Law and Registrar of Voters Joe Gloria about the election process, ballot tallying, mail ballot schedules and polling locations.
Trump Responsive by Colton Lochhead
In one email on Aug. 10, 2020, Law asked for a data file of the number of voters who were made active voters again after the Nevada secretary of state's office directed the Clark County election department to reinstate voters who had been made inactive after their ballots came back as undeliverable in the primary election.
Law also asked about what happens to the blank mail-in ballots that voters return when they vote in person, and Gloria responded that those ballots are "securely stored for destruction at a later time."
In a Nov. 8, 2020, email, Law asked Gloria about a desktop computer responsible for tabulating votes being replaced by a laptop and a possible violation of the chain of custody in the election process. Gloria responded that that laptop was used to track the mail ballot counts to make sure the numbers matched.
"No tabulation is done on those laptops. No chain of custody was broken on any tabulation equipment," Gloria said in the email.
Neither Gloria nor Law could be reached for comment Tuesday.
Other records show requests from Trump's campaign, including for images of each voter's signature on mail ballot envelopes, the number of mail ballots cast without a signature and information on whether those ballots were ultimately approved for tabulation. The campaign also asked for the name and voter ID numbers of each voter whose mail ballot was determined not to be eligible for processing and whether their ballots were accepted.
A Nov. 5, 2020, letter from Shana Weir, a lawyer for Trump's campaign, alleges that 3,062 voters moved from Nevada before the election but still cast ballots. Weir included the change-of-address information for the voters and asked what steps Gloria was taking to ensure that no further ballots from ineligible voters would be tabulated.
Other documents Clark County sent to the DOJ related to a lawsuit filed by the Nevada Republican Central Committee against Clark County alleging that the county was failing to respond to records requests.
The Nevada Republican Party requested information on the party and composition of election workers. That lawsuit was later dismissed.
The Justice Department is conducting an inquiry into Trump's attempts to overthrow the 2020 election, including slates of electors that sent illegitimate rosters of Trump electors to Washington, allegedly as part of a scheme to allow Trump to remain in office despite losing the election. The department also sent a subpoena to former Nevada Secretary of State Barbara Cegavske seeking the same information, and her office responded with one email pertaining to a Zoom meeting between an election official and a Nevada Republican.
Contact Jessica Hill at jehill@reviewjournal.com. Follow @jess_hillyeah on Twitter.