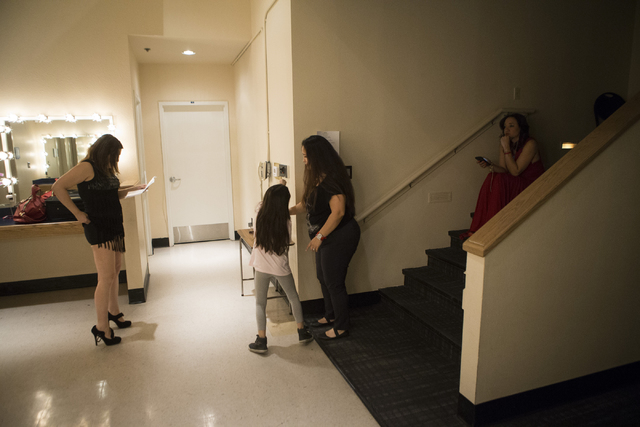 Clark County's only cultural center should double its number of classrooms by mid-2018.
County commissioners this week awarded a $2 million contract to expand the Winchester Cultural Center by approximately 4,300-square-feet.
ShaRhonda Ramos, president of the Friends of Winchester nonprofit, said the expansion is sorely needed for the center, which offers popular classes in a diverse number of subjects including karate, music and theater.
"We've been growing for so many years that we've had to put a cap on the classes because we only have so much time and space," she said. "Adding this extra space allows us to add classes and reach out to the community in other ways."
The cultural center opened in 1982 as a recreation center, but in the early 1990s the building's gymnasium was turned into a 274-seat theater.
The expansion will add four new classrooms to the center's east side, county staff report. That location will not interfere with the center's existing green space, which is home to the county's annual Life in Death festival.
Commissioner Chris Giunchigliani, who represents the district in which the center lies, said the project deserves the county's commitment.
"If we support art and culture then we should make sure we maintain the facilities that house arts and culture," she said.
Commissioners awarded the project's contract to B&H Construction on Tuesday. The expansion will be paid for with federal Community Development Block Grant funds.
During the meeting, Giunchigliani said she will push for the center to be renamed after Thalia Sperry Dondero, the first woman to serve on the county commission. Dondero, who served five terms on the commission from the mid-70s through early 90s, died in September 2016 at the age of 96.
Contact Michael Scott Davidson at sdavidson@reviewjournal.com or 702-477-3861
36.132331, -115.108582